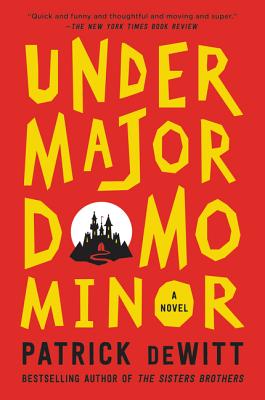 Undermajordomo Minor (Paperback)
A Novel
Ecco, 9780062281227, 336pp.
Publication Date: June 21, 2016
Other Editions of This Title:
Digital Audiobook (9/14/2015)
Hardcover (9/15/2015)
Compact Disc (9/15/2015)
Compact Disc (9/15/2015)
* Individual store prices may vary.
October 2015 Indie Next List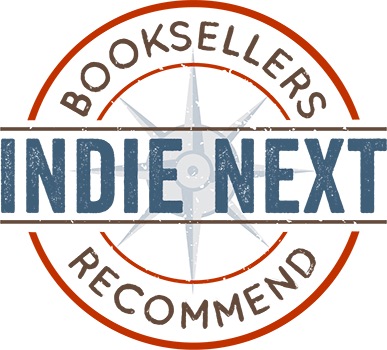 "With dry and witty dialogue worthy of a Monty Python movie, this wonderful novel takes some getting used to, but once you fall into this world you will not want to come back out. A remote castle, a crazy Baron, an incredibly incompetent cook, and a lovely village girl -- what else could the young narrator Lucien, known as Lucy, need for a good story? Of course, the fact that he's a compulsive liar makes things more interesting, too. Dewitt, the author of The Sisters Brothers, once again crafts an unusual and wholly entertaining story that is sure to surprise and delight his growing legion of fans."
— Dana Schulz (W), Snowbound Books, Marquette, MI
View the List
Description
Friendless and loveless, young and aimless, Lucien (Lucy) Minor is the resident odd duck in his bucolic hamlet of Bury, a weakling and compulsive liar in a town famous for producing brutish giants. When Lucy finds employment—as Undermajordomo, assisting the Majordomo of a remote, foreboding castle—he soon discovers the place harbors many dark secrets, not least of which is the whereabouts of the castle's master, Baron Von Aux. Along the way, he encounters thieves, madmen, aristocrats, and Klara, a delicate beauty for whose love he must compete. Thus begins a tale of theft, heartbreak, mystery, and cold-blooded murder in which every aspect of humanity is laid bare for our hero to observe. Undermajordomo Minor is an adventure story, a fable without a moral, an ink-black comedy of manners, and a love story—and Lucy must be careful, for love is a violent thing.
About the Author
Patrick deWitt is the author of the critically acclaimed Ablutions: Notes for a Novel, as well as the novels Undermajordomo Minor and The Sisters Brothers, which was short-listed for the Man Booker Prize. Born in British Columbia, Canada, he has also lived in California and Washington, and now resides in Portland, Oregon.
Praise For Undermajordomo Minor: A Novel…
"Undermajordomo Minor wears a fairytale cloak, but at its wondrous and fantastical heart lies an unexpectedly moving story about love, home, and the difficulty of finding one's place in the world. Elegant, beautifully strange, and utterly superb."
— Emily St. John Mandel, author of Station Eleven

"Patrick deWitt has an untrammelled and utterly original imagination. I cannot think of anyone else who could pull off so beautifully this controlled explosion of drollery, mischief , sly fun and tenderness."
— Neel Mukherjee, author of The Lives of Others

"An electrifying adventure, both tender and profane. Nervy, hilarious and utterly unpredictable, Patrick deWitt has served up another dazzler."
— Maria Semple, author of Where'd You Go, Bernadette?

DeWitt uses familiar tropes to lull the reader into a false sense of grounding, delivering with abundant good humor a fully realized, consistently surprising, and thoroughly amusing tale of longing, love, madness, and mirth."
— Publishers Weekly (starred review)

"Undermajordomo Minor is brutal, brilliant, sly, absurd, and poignant. It's both gripping tale and hilarious subversion. Once again Patrick deWitt proves his wild, original talent, generous wit, and exquisite control."
— Sam Lipsyte, author of The Ask

"Undermajordomo Minor is a wonderfully wry and wise novel, and reading it is like coming across some twisted classic-Cervantes by way of Louis C.K. I marvel at all that Patrick deWitt is able to do on the page."
— Jess Walter, author of Beautiful Ruins

"In his previous novel, The Sisters Brothers, deWitt discovered brutal humanity and coal-black humor behind the façade of a recognizable genre, and now he's done it again. UNDERMAJORDOMO MINOR bursts with exchanges begging to be read aloud in the village square."
— Esquire

"Patrick deWitt novels don't sneak up on you; they're the kind you love instantly. His latest...is no exception. From the moment you tumble into its strange world, there is no other world... [A] fairy tale, although one with plenty of room inside for thoroughly modern, adult complications."
— BookPage

"[A] well thought through modern take on folkloric storytelling…. The tale shifts, subtly, from Tolkien to Stoker with a dash of Conan Doyle, but with plenty of humorous touches… DeWitt's yarn is playful and pleasing… Smart entertainment that blends lighthearted moments with more thoughtful reckonings of the human condition."
— Kirkus Reviews

"deWitt has another askew masterpiece on his hands... deWitt has delivered another intriguing, compelling, and thought-provoking winner that will appeal to anyone who wants to be captivated by a smart, entertaining read."
— Booklist (starred review)

"[A] deliciously off-kilter coming-of-age story... a detached levity dances through every moment….Alongside the humor lies a wry wisdom about the hidden strengths of the perpetual outsider. Take special note of this delightful, wickedly sharp gem."
— Shelf Awareness

"Throughout the novel, [deWitt] seeks to play against our expectations, to take the moral lessons inherent in his chosen form and rewire them, give them additional dimension and heft… The result is a novel that carves out its own amusements, much as its protagonist does."
— Los Angeles Times

"deWitt is the master of episodic structure. In his hands, the pseudo-simplistic fable form becomes a game of dense social and psychological complexity."
— The Oregonian (Portland)

"A fun, galloping read that's appealingly silly at times and fully engrossing at others. …[It's] a kids' story for grownups, and I mean that as the highest possible compliment."
— Portland Mercury

Out of all the thieving and warring and heartbreak and, yes, the occasional half-eaten rat--[deWitt has] crafted something worthwhile: humor, and hope."
— NPR.org

"[A] charming vision of a Never-Never Land for adults. It's an entertaining read, complete with its own implication that distraction from the mundane travails of life is sometimes exactly what one needs."
— Dallas Morning News

"Undermajordomo Minor" not only salutes the literature of a bygone era but fully inhabits it, and the result is a novel that offers the same delights as the fair talks and adventure stories it takes on.""
— New York Times Book Review

"'I don't subscribe to amusements, Lucy. Laughter is the basest sound a body can make, in my opinion,' says the valet…. As I read the book, I more than once made the sound the valet finds so base and unpleasant."
— Wall Street Journal

"Compulsively readable sentences, oscillating between the prosaic and the lyrical, the modern and the arcane…"
— San Francisco Chronicle

"This novel is compulsively readable. DeWitt's facility with point of view and narrative style is astounding …Undermajordomo Minor has been engineered by a master craftsman. The pacing is superb and, as I read, I kept thinking how grateful I am to writers who can make me laugh."
— Boston Globe

"Relentlessly wry and often outrageously funny … In Undermajordomo Minor, deWitt has somehow created a fable in which the comic narrative voice is impossibly accomplished, and nearly every word is funny… a gut-busting and satisfying tale."
— Paste

"A fun, galloping read that's appealingly silly at times and fully engrossing at others."
— Stranger

"[In Undermajordomo Minor], geography and era are purposely abstracted. Where we are, when we are, or why we're there are all afterthoughts. What matters is Mr. deWitt's imagination, which is a forceful train that ignores the usual tracks."
— New York Times

"A deliciously off-kilter coming-of-age story…Take special note of this delightful, wickedly sharp gem"
— Shelf Awareness

"This kinda-sorta fairytale has humor and quirky, undeniable charm… The story is surprisingly straightforward and unadorned, though the prose oozes with that odd DeWitt charm that makes it compelling."
— Washington Independent Review of Books

"Patrick deWitt is masterful at crafting this oddball, adult fairy tale."
— Read It Forward

"DeWitt takes on familiar tropes just to turn them on their heads, and the results are by turns funny, fascinating and often plain weird."
— NPR, Best Books of 2015

"In its quirky, melancholy charm it's not leagues away from The Grand Budapest Hotel. (In fact Dewitt may have written the greatest Wes Anderson movie never made.)"
— Time magazine, 10 Best Fiction Books of 2015

"DeWitt's third novel breezes along in staccato chapters, a mix of dark comedy and twee world-building that reads like Roald Dahl for the Wes Anderson generation."
— San Francisco Chronicle, 100 Best Books of 2015