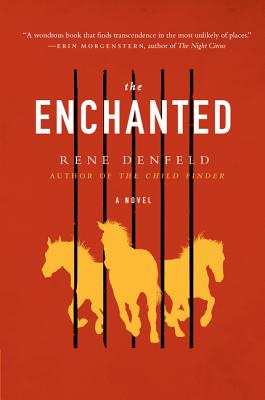 The Enchanted (Paperback)
A Novel
Harper Perennial, 9780062285515, 272pp.
Publication Date: February 24, 2015
* Individual store prices may vary.
March 2014 Indie Next List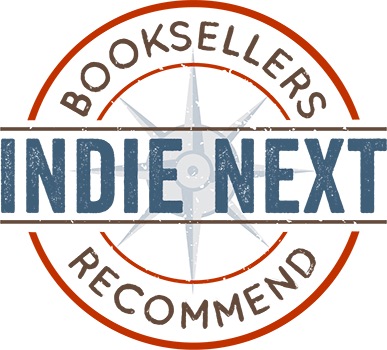 "A death row inmate, a fallen priest, and the Lady. These nameless characters are central to this dark, enthralling, magical story. Locked in a dungeon cell, the inmate deals with his incarceration by transforming the prison into a wondrous place. The rumblings of the earth become golden horses running below his cell, molten lava flowing from their manes. The Lady works to have the sentences of the condemned commuted to life in prison while the priest is fallen, lost, and desperately in love with her. These characters live and work in a truly enchanted place, and I was sorry to leave them behind when the book was finished."
— Jessie Martin, Nicola's Books, Ann Arbor, MI
View the List
Description
For the narrator locked inside an ancient prison, waiting for death, life is full of magic, from the golden horses that stampede underground to the tiny men who hammer away inside the stone walls. That the enchanted place is a death row matters less to him than the people he watches from the bars of his cage: the lady, an investigator hired to help the men escape execution; the fallen priest, brought by shame to work the row; and the kindly warden, who ushers men to death.
As the lady digs deep into the past of one of the men on the row, she finds secrets that ring chillingly familiar, and begins a journey that will bring all of them to unexpected salvation.
Guilt and innocence collide in this story of the beauty that can exist in the midst of despair. A luminous novel about redemption, the poetry that can be found in the unfathomable, and the human capacity to transcend even the most nightmarish reality, The Enchanted is a new classic.
Praise For The Enchanted: A Novel…
"A striking one-of-a-kind prison novel. . . . [with] rich, haunting prose . . . A stunning first novel from an already accomplished writer."

"[An] impressive debut. . . . Read this magical book, and prepare to be spellbound."

"Rene Denfeld is a genius. In The Enchanted, she has imagined one of the grimmest settings in the world—a dank and filthy death row in a corrupt prison—and given us one of the most beautiful, heart-rending, and riveting novels I have ever read."

"The Enchanted wrapped its beautiful and terrible fingers around me from the first page and refused to let go after the last. A wondrous book that finds transcendence in the most unlikely of places . . . So dark yet so exquisite."

"The Enchanted is unlike anything I've ever read. . . . Contagious and seductive. The reader comes to see through Denfeld's strange lens, and to savor the richness of the view long after the final page has turned."

"Evocative. . . . Denfeld's humanizing of the potential for horror that is within all of us and her insistence that the reader see the beauty in the darkest corners of life sizzles through her sharp prose, which both makes us flinch and invites us to imagine."

"The Enchanted explores the complexities of many crucial issues, including how we treat our children and the vulnerable and the consequences of our actions. It also makes us ask whether our personal behavior, social policies, and the justice system perpetuate more pain than otherwise for humanity."

"If you enjoy mystery and suspense as well as a bit of magic and horror you will find it all here. The story is enthralling and keeps you reading far into the night."

"The Enchanted is instead a testament to the power of words, of language and symbols to reshape one's reality, and it is an extraordinarily empathetic look at the sorrows and joys of even the worst aspects of human life."