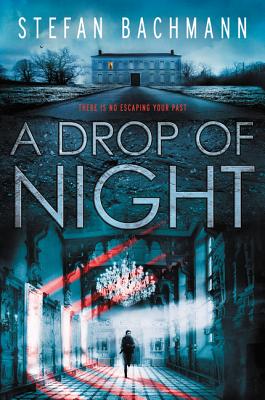 A Drop of Night (Paperback)
Greenwillow Books, 9780062289933, 464pp.
Publication Date: March 14, 2017
Other Editions of This Title:
Hardcover (3/15/2016)
Paperback (3/15/2016)
* Individual store prices may vary.
Description
A genre-bending thriller from internationally bestselling author Stefan Bachmann perfect for fans of The Maze Runner and Joss Whedon's The Cabin in the Woods. "A fast-paced thrill ride . . . Chilling . . . The suspense begins from the first page. I Know What You Did Last Summer meets Frankenstein."—YA Books Central
Seventeen-year-old Anouk has finally caught the break she's been looking for—she's been chosen to participate in an exclusive program that includes an all-expenses-paid trip to France and a chance to explore the hidden underground Palais du Papillon, or Palace of the Butterfly. Along with four other gifted teenagers, Anouk will be one of the first people to set foot in the palace in more than two hundred years. But the expedition is not all it seems. The students' supposed benefactors are trying to kill them. And so is the palace itself, which is filled with deadly traps and invisible monsters. Can Anouk and the others figure out how to work together and escape? Bachmann's masterful scene-building alternates between Anouk's flight through the palace and the struggles of Aurélie, who escaped the French Revolution by fleeing into the Palais du Papillon in 1789. "Certain to please those who demand constant action blended with their historical fiction."—Booklist
About the Author
Stefan Bachmann is the author of the internationally bestselling novel The Peculiar and its acclaimed sequel, The Whatnot. He was born in Colorado, spent most of his childhood in Switzerland, and is now studying modern music at the Zürich University of the Arts. When he's not writing, he can be found traveling to someplace chilly, or holed up beneath his college in the dimly lit labyrinth of practice rooms, which may have inspired the subterranean scenes in A Drop of Night. That . . . and the Paris catacombs, a weird dream about a golden corridor, and a general interest in history.
Praise For A Drop of Night…
"Bachmann's writing is as polished as in his earlier books—the violence is fittingly gruesome, the decadent and mazelike palace is gorgeously described, and Anouk has an engagingly snarky narrative voice."
— Publishers Weekly

"Bachmann keeps the pages turning with this thriller…The peculiar circumstances add to the strange atmosphere and also to the suspense, lending the book an appealing, unworldly quality. When the explanation finally arrives, it fits quite well with the odd atmosphere. Bizarre and hugely suspenseful."
— Kirkus Reviews

"Anouk's and Aurélie's stories skillfully mirror each other and are engaging…it is certain to please those who demand constant action blended with their historical fiction."
— Booklist

"The sadistic house of horrors is fantastically drawn…readers looking for a scare for scare's sake will revel in the grotesqueness and cheer when Anouk and company take down their captors for a satisfying end."
— Bulletin of the Center for Children's Books