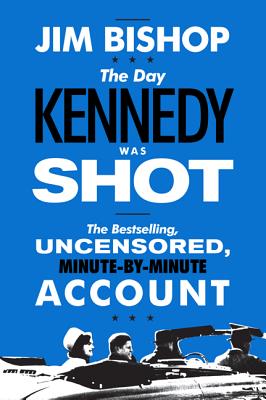 The Day Kennedy Was Shot (Paperback)
Harper Perennial, 9780062290595, 717pp.
Publication Date: October 22, 2013
Description
A minute-by-minute narrative account of President John F. Kennedy's assassination, The Day Kennedy Was Shot captures the action, mystery, and drama that unfolded on November 22, 1963.
Author Jim Bishop's trademark hour-by-hour suspenseful storytelling drives this account of an unforgettable day in American history. His retelling tracks all of the major and minor characters--JFK, Lee Harvey Oswald, Jack Ruby, Jackie, and more--illuminating a human drama that many readers believe they know well.
Advertisement