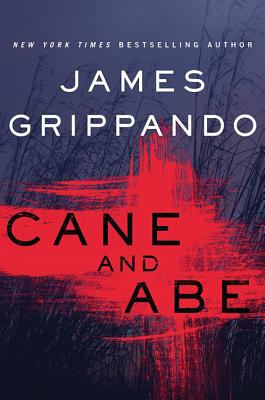 Cane and Abe (Hardcover)
Harper, 9780062295392, 368pp.
Publication Date: January 20, 2015
* Individual store prices may vary.
Description
A spellbinding novel of suspense from New York Times bestselling author James Grippando, in which Miami's top prosecutor becomes a prime suspect in his wife's disappearance, which may have a chilling connection to the woman he can't forget.
Unbelievable was the word for her. Samantha Vine was unbelievably beautiful. It was unbelievable that she'd married me. Even more unbelievable that she was gone . . .
Samantha died too soon. Abe Beckham's new wife has helped him through the loss, but some say it was a step back to marry Angelina, a love from Abe's past. Abe doesn't want to hear it, and through the ups and downs, he's even managed to remain a star prosecutor at the Miami State Attorney's Office.
Then everything goes wrong.  A woman's body is discovered dumped in the Everglades, and Abe is called upon to monitor the investigation. The FBI is tracking a killer in South Florida they call "Cutter" because his brutal methods harken back to Florida's dark past, when machete-wielding men cut sugarcane by hand in the blazing sun.
But when the feds discover that Abe had a brief encounter with the victim after Samantha's death, and when Angelina goes missing, the respected attorney finds himself under fire. Suspicion surrounds him. His closest friends, family, professional colleagues, and the media no longer trust his motives. Was Angelina right? Was their marriage not what they'd hoped for because he loved Samantha too much? Or was there another woman . . . and a husband with a dark side who simply wanted his new wife gone?
About the Author
James Grippando is a New York Times bestselling author of suspense. He was a trial lawyer for twelve years before the publication of his first novel, The Pardon, in 1994. He is now counsel at the law firm of Boies Schiller Flexner LLP and an adjunct professor of law and modern literature at the University of Miami School of Law. His novels are enjoyed world-wide in twenty-eight languages, and his novel Gone Again won the 2017 Harper Lee Prize in Legal Fiction. He lives in South Florida.
Praise For Cane and Abe…
Praise for BLACK HORIZON
"James Grippando is a master of the legal thriller."
— Robert Massie, New York Times bestselling author

Advance Praise for Cane and Abe
"This gripping, unputdownable book has everything you crave in a crime novel: a complicated but winning protagonist, a puzzling murder and the kind of ending that just plain wallops you."
— Kate White, New York Times bestselling author on Cane and Abe

"Cane and Abe is a stunning thriller. Think Gone Girl meets Grisham, then throw in shocking twists and turns that will keep you on edge as you race to the end."
— Linda Fairstein, New York Times bestselling author

"Another fine stand-alone from the author of the Jack Swyteck legal thrillers...Grippando writes the heck out of this labyrinthine story, keeping us flipping the pages at a frantic pace."
— Booklist

"Grippando supplies a satisfyingly wild ride through PRESUMED INNOCENT territory."
— Kirkus Reviews on Cane and Abe

"Gripping..,Grippando keeps the tension high."
— Publishers Weekly on Cane and Abe

"Spellbinding"
— Huffington Post

"Suspenseful ... moves at a brisk pace, with surprising twists and acutely drawn characters. Grippando poignantly illustrates a disintegrating marriage, allowing the reader to understand both Abe and Angelina's side."
— South Florida Sun Sentinel

"[Grippando] is a skillful storyteller and … has a clear understanding of just how complex, and often unforgiving, the world can be."
— Washington Lawyer
Book Videos