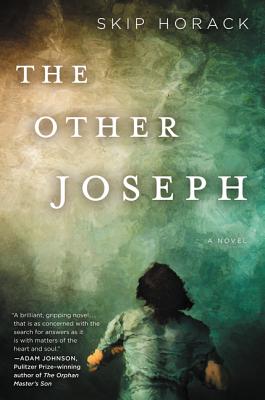 The Other Joseph (Hardcover)
Ecco Press, 9780062300850, 256pp.
Publication Date: March 17, 2015
* Individual store prices may vary.
Description
A poignant and sly magic trick of a book. San Francisco Chronicle
Haunted by the disappearance of his older brother in the first Gulf War, the tragic deaths of his parents, and a lingering felony conviction, for almost a decade Roy Joseph has worked on oil rigs off the coast of Louisiana and lived in lonesome exile. Then, on the cusp of his thirtieth birthday, Roy is contacted by a teenager from California claiming to be his lost brother's biological daughter. Yearning for the prospect of family, Roy embarks on a journey across America, visiting childhood haunts in the South to confront his troubled past, and making a stop in Nevada to call on a retired Navy SEAL who may hold the answer to his brother's fate. Roy's ultimate destination is San Francisco, where his potential long-lost niece awaits. The Other Joseph is a powerful, spellbinding tale of a man nearly defeated by life who is given one last chance at redemption one last shot to find meaning and alter the course of his solitary existence.
Big, tough, and ravishing, a ghost story in the voice of a lost brother, an elegy with the ache and grace of deeply lived life in it. Lauren Groff, author of Fates and Furies and Arcadia.
or
Not Currently Available for Direct Purchase