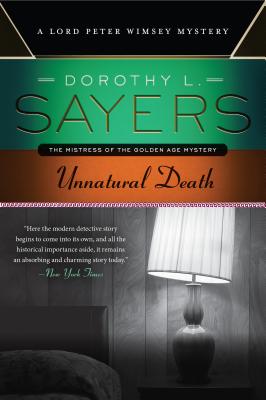 Unnatural Death (Paperback)
Bourbon Street Books, 9780062311924, 301pp.
Publication Date: January 7, 2014
Description
The wealthy old woman died much sooner than the doctor expected. Did she suddenly succumb to illness--or was it murder? The debonair detective Lord Peter Wimsey begins to investigate, with the help of his trusted manservant, Bunter, and Miss Alexandra Katherine Climpson, a gossipy spinster with a gift for asking the right questions. The intricate trail leads from a beautiful Hampshire village to a fashionable London flat, where a deliberate test of amour, staged by the detective, will expose the elusive truth once and for all.
Advertisement