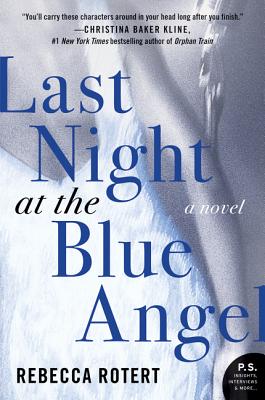 Last Night at the Blue Angel (Paperback)
A Novel
William Morrow Paperbacks, 9780062315298, 352pp.
Publication Date: April 14, 2015
Other Editions of This Title:
Digital Audiobook (6/30/2014)
Hardcover (7/1/2014)
Compact Disc (7/1/2014)
Compact Disc (7/1/2014)
Pre-Recorded Audio Player (7/1/2014)
* Individual store prices may vary.
July 2014 Indie Next List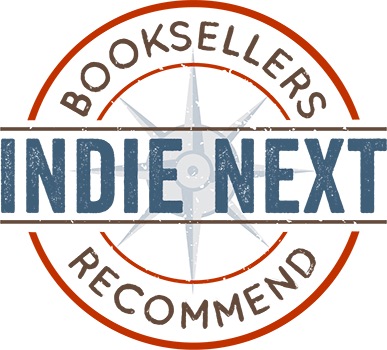 "The life of a sultry jazz singer in 1965 Chicago is beautifully evoked in this touching novel. Rotert alternates her narrative between Naomi, the singer, detailing how she got to Chicago in the 1950s, and the singer's somewhat neglected 10-year-old daughter, Sophia. Sophia finds a paternal figure in Naomi's most enduring suitor, the photographer Jim. Their makeshift family, along with a runaway nun, a transvestite, and a Polish emigre, try forge an existence while chasing stardom, but Naomi's past keeps dragging them down. Rotert's vivid descriptions of the tawdry jazz clubs and the deserted buildings that Jim photographs bring a sense of immediacy to this tale."
— Arsen Kashkashian, The Boulder Book Store, Boulder, CO
View the List
Description
Set against the backdrop of the early 1960s Chicago jazz scene, a highly ambitious and stylish literary debut that combines the atmosphere and period detail of Amor Towles' Rules of Civility with the emotional depth and drama of The Memory Keeper's Daughter, about a talented but troubled singer, her precocious ten-year-old daughter, and their heartbreaking relationship.
It is the early 1960s, and Chicago is a city of uneasy tensions—segregation, sexual experimentation, free love, the Cold War—but it is also home to one of the country's most vibrant jazz scenes. Naomi Hill, a singer at the Blue Angel club, has been poised on the brink of stardom for nearly ten years. Finally, her big break arrives—the cover of Look magazine. But success has come at enormous personal cost. Beautiful and magnetic, Naomi is a fiercely ambitious yet extremely self-destructive woman whose charms are irresistible and dangerous for those around her. No one knows this better than Sophia, her clever ten-year-old daughter.
For Sophia, Naomi is the center of her universe. As the only child of a single, unconventional mother, growing up in an adult world, Sophia has seen things beyond her years and her understanding. Unsettled by her uncertain home life, she harbors the terrible fear that the world could end at any moment, and compulsively keeps a running list of practical objects she will need to reinvent once nuclear catastrophe strikes. Her one constant is Jim, the photographer who is her best friend, surrogate father, and protector. But Jim is deeply in love with Naomi—a situation that adds to Sophia's anxiety.
Told from the alternating perspectives of Sophia and Naomi, their powerful and wrenching story unfolds in layers, revealing Sophia's struggle for her mother's love with Naomi's desperate journey to stardom and the colorful cadre of close friends who shaped her along the way.
Sophisticated yet poignant, Last Night at the Blue Angel is an unforgettable tale about what happens when our passion for the life we want is at sharp odds with the life we have. It is a story ripe with surprising twists and revelations, and an ending that is bound to break your heart.
About the Author
Rebecca Rotert received an M.A. in literature from Hollins College, where she was the recipient of the Academy of American Poets prize. Her writing has appeared in the New York Times and other publications. She's also an experienced singer and songwriter, who has performed with several bands, and a teacher with the Nebraska Writers Collective. She lives in Omaha, Nebraska. This is her first novel.
Praise For Last Night at the Blue Angel: A Novel…
"[A] delicious debut . . . While Naomi may perform on stage, it is her daughter Sophia who steals the show and gives this novel its considerable heart."
— Chicago Tribune, Editor's Pick

"[An] engaging debut . . . Rotert has composed a soulful and touchingly sad mother-daughter blues that lingers after it's over."
— San Francisco Chronicle

"Rebecca Rotert traces the difficult contours of love and devotion—a fame-bound singer desperate to change her life, and her daughter, Sophia, who'll risk anything to stay in her mother's marred circle of light. Luminous and deeply affecting, this book swept me along and stole my heart."
— Paula McLain, New York Times bestelling author of The Paris Wife

"Filled with music and memory, humor and poetry, Last Night at the Blue Angel is about the burdens of the past and the sometimes unrealistic promise of the future. You'll carry these characters around in your head long after you finish this exuberant, big-hearted novel."
— Christina Baker Kline, #1 New York Times bestselling author of Orphan Train

"One of the most evocative renderings of a child's precocity and appreciativeness in the face of a mother's distracted self-absorption—and how it actually feels to be in thrall to someone else's happiness—since Mona Simpson's Anywhere But Here."
— Jim Shepard, acclaimed author of Like You'd Understand, Anyway

"Sophia Hill can take her place proudly beside such affecting child narrators as Francie Nolan of A Tree Grows in Brooklyn and Scout Finch in To Kill a Mockingbird. . . . an engaging story."
— Omaha World-Herald

"A fascinating and extraordinarily moving first novel populated by complex, sympathetic characters and told in such gorgeous, poetic prose that you'll frequently stop to linger over the sentences. Rebecca Rotert is the real deal. It doesn't happen that often."
— Ron Hansen, acclaimed author of Atticus and Mariette in Ecstasy

"Rebecca Rotert's stirring debut does what the best novels do: it draws us deep into the lives of indelible characters while also telling us the broader story of a time and place, in this case, a mid-twentieth century Midwest where repressive social mores are just beginning to fray."
— Marisa Silver, New York Times bestselling author of Mary Coin

"Last Night at the Blue Angel is a gorgeously written coming of age story and a clear-eyed account of the human damage that great artistry can leave in its wake."
— Jean Thompson, New York Times bestselling author of The Year We Left Home

"A striking discovery, filled with surprises both marvelous and shocking. As the story weaves back and forth in time, spinning out the lives and dreams of a mother and a daughter, the language itself sings in moments of poignant beauty."
— Lauren Belfer, New York Times bestselling author of City of Light and A Fierce Radiance

"A moving portrait of a tumultuous yet tender mother-daughter relationship . . . With lush prose and well-drawn characters, this heartbreaking novel of love, loss, and the redemptive power of music also offers a satisfying glimpse of Chicago at a pivotal point in history."
— Booklist (starred review)

"[An] astonishing debut novel . . . Rotert's musical background informs Naomi's passion for performance, but it is her heartbreaking portrait of Sophie, so wise yet so vulnerable, that readers will remember long after the final page."
— Library Journal (starred review)

"Telling the story from Sophia's and Naomi's distinct perspectives, Rotert creates an expressive and haunting narrative highlighting Sophia's innocent vulnerability and her mother's single-minded obsession. . . . A tale that's poignant, poetic and heart-wrenching throughout."
— Kirkus Reviews (starred review)

"It is hard to believe that Last Night at the Blue Angel is Rebecca Rotert's debut, as it simply shimmers with feeling. Her range of emotional evocation and ability to touch a reader so fiercely with beautiful words makes the book a pure pleasure to read."
— Bookreporter.com