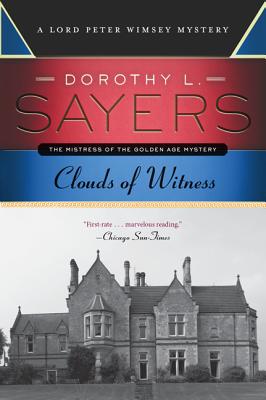 Clouds of Witness (Paperback)
Bourbon Street Books, 9780062315540, 301pp.
Publication Date: January 7, 2014
Description
The fiance of Lord Peter's sister, Mary, is found dead outside the conservatory of the Wimsey family's shooting lodge in Yorkshire. The evidence points to their older brother, Gerald, the Duke of Denver, who is charged with the murder and put on trial in the House of Lords.
To clear the family name, Lord Peter and his close friend Inspector Charles Parker scour the lodge's grounds, finding several tantalizing clues, including mysterious footprints, a piece of jewelry, and a cat charm. What do these leads mean, and why are Mary and Gerald suddenly acting so mysterious? Unraveling a string of coincidences, Lord Peter is determined to solve this intriguing case. But will the answer save his brother . . . or condemn him?
Advertisement