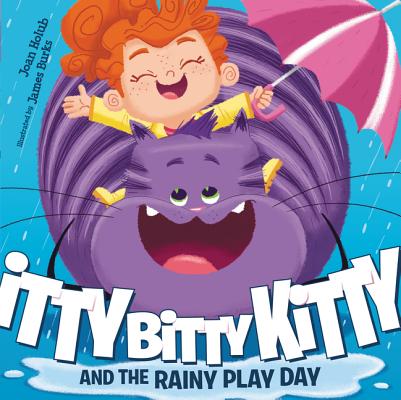 Itty Bitty Kitty and the Rainy Play Day (Hardcover)
Festival Books, 9780062322203, 32pp.
Publication Date: March 29, 2016
Description
It's a drippy-droppy, plippy-ploppy, rainy, gray, can't-play-outside day--which means that Ava and Itty Bitty Kitty are stuck inside When Ava and her giant cat run out of things to do, they invent their own games and have a rainy play day that is absolutely purr-fect.
From New York Times bestselling author Joan Holub and award-winning illustrator James Burks comes this story of overcoming boredom with an unlikely friend Featuring lively, bouncy text and bold, colorful artwork, this picture book is purr-fect for pet lovers and their parents alike.
Advertisement