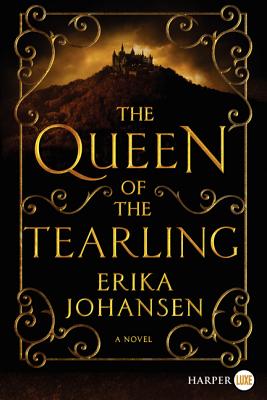 The Queen of the Tearling
A Novel (Queen of the Tearling, The #1)
Paperback

* Individual store prices may vary.
Other Editions of This Title:
Digital Audiobook (7/7/2014)
Paperback (4/14/2015)
Paperback (10/6/2020)
Compact Disc (7/8/2014)
Compact Disc (7/8/2014)
July 2014 Indie Next List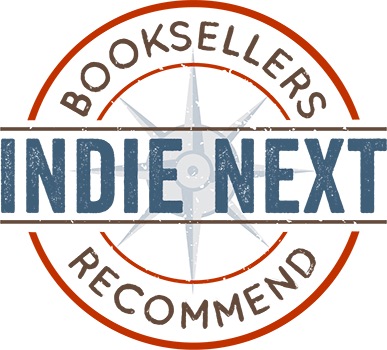 "The Queen of the Tearling is a brilliant tale, brilliantly told. It has everything -- magic, high adventure, mystery, and romance. Kelsea Raleigh Glynn, who was raised in exile, must reclaim her mother's throne and learn to be a ruler despite seemingly insurmountable obstacles: the Red Queen, a powerful monarch in a neighboring kingdom; the Caden, a group of assassins tasked to destroy Kelsea; and her own Uncle Thomas, Regent of Tearling, who will do anything to stay in power. Kelsea must earn the trust and loyalty of her subjects and those who would protect her, and learn to use the Tearling sapphire, a jewel of immense power. This is the book everyone will be reading and recommending this summer!"
— Jerry Brown, The Bookstore, Radcliff, KY
View the List
Description
A #1 Indie Next Pick and LibraryReads Selection
Magic, adventure, mystery, and romance combine in this epic debut in which a young princess must reclaim her dead mother's throne, learn to be a ruler—and defeat the Red Queen, a powerful and malevolent sorceress determined to destroy her.
On her nineteenth birthday, Princess Kelsea Raleigh Glynn, raised in exile, sets out on a perilous journey back to the castle of her birth to ascend her rightful throne. Plain and serious, a girl who loves books and learning, Kelsea bears little resemblance to her mother, the vain and frivolous Queen Elyssa. But though she may be inexperienced and sheltered, Kelsea is not defenseless: Around her neck hangs the Tearling sapphire, a jewel of immense magical power; and accompanying her is the Queen's Guard, a cadre of brave knights led by the enigmatic and dedicated Lazarus. Kelsea will need them all to survive a cabal of enemies who will use every weapon—from crimson-caped assassins to the darkest blood magic—to prevent her from wearing the crown.
Despite her royal blood, Kelsea feels like nothing so much as an insecure girl, a child called upon to lead a people and a kingdom about which she knows almost nothing. But what she discovers in the capital will change everything, confronting her with horrors she never imagined. An act of singular daring will throw Kelsea's kingdom into tumult, unleashing the vengeance of the tyrannical ruler of neighboring Mortmesne: the Red Queen, a sorceress possessed of the darkest magic. Now Kelsea will begin to discover whom among the servants, aristocracy, and her own guard she can trust.
But the quest to save her kingdom and meet her destiny has only just begun—a wondrous journey of self-discovery and a trial by fire that will make her a legend . . . if she can survive.
This book will be a beautifully designed package with illustrated endpapers, a map of the Tearling, and a ribbon marker.
Praise For The Queen of the Tearling: A Novel (Queen of the Tearling, The #1)…
"Johansen's dark, dizzying time machine is what made this book impossible to put down. You're in the twenty-fourth century, but also the Middle Ages? The implications made us see our world today--particularly technology and education--in a new light." — Glamour
"Quite possibly the highlight of one's vacation. . . . This spectacular debut is the first novel in a trilogy that is sure to entertain readers everywhere." — Wall Street Journal, Books-A-Million List of Best Books to Finish Your Summer Vacation
"Call it The Hunger Games of Thrones. Erika Johansen's debut novel is a genre mashup: medieval fantasy meets dystopian future. . . . The setting, combined with Johansen's deft hand with character and plotting, really does work. . . . An addictive and enjoyable adventure. . . . The Tear is just as easy to get sucked into as Westeros or Hogwarts or Panem." — USA Today
"The Queen of the Tearling tells the mesmerizing and enveloping story of an exiled princess who has to reclaim her throne while fighting back against the neighboring kingdom's menacing Red Queen." — Buzzfeed
"Queen Kelsea is the most compelling badass heroine since Katniss Everdeen in this fantasy epic set in a neo-feudal future." — San Francisco Chronicle
"Forget The Hunger Games (sorry!): The Queen of Tearling is the best YA novel I've read in ages." — Jezebel
"This book absolutely kept me turning the pages at maximum speed, while also soaking up all of the fun character bits. . . . Kelsea has a lot of emotional and psychological complexity along with her extreme competence. . . . A superfast, ridiculously fun read." — io9.com
"A gripping read. . . . Johansen spins an engaging story with plenty of action . . . and intriguing characters." — New York Post
"Johansen's strong, efficient prose convincingly conveys the pressures and inevitabilities facing a determined young woman confronting the dangers of a violent era." — Seattle Times
"[The Queen of the Tearling] has engaging characters and moves effortlessly through moment after captivating moment; I could not put it down." — A.V. Club
"An impressive start to a series, Johansen expertly incorporates magic necklaces, political intrigue, questions of honor, well-drawn characters, and a bit of mystery into a compelling and empowering story." — Booklist (starred review)
"Johansen makes an impressive debut with this ambitious fantasy adventure, which takes place several centuries from now following the collapse of civilization and mass migration to a newly discovered continent. . . . With a forceful, memorable heroine immediately thrust into a series of intense situations . . . this trilogy launch is still an engaging page-turner." — Publishers Weekly
"A bright new entry in the fantasy genre. A heady mixture of adventure, romance, magic and mystery, this debut novel from Erika Johansen is a captivating work." — Bookreporter.com
"The Queen of the Tearling is a gripping read with an enchanting heroine. Erika Johansen has created a wonderful world and I can't wait to read more." — Bernard Cornwell, New York Times bestselling author of The Pagan Lord
"Erika Johansen bursts onto the fantasy scene with a page-turner full of adventure, sorcery, swords, and politics -- not to mention a clever heroine with guts and conviction to spare. The Queen of the Tearling kept me up way past my bedtime, and left me wanting more!" — Helene Wecker, New York Times bestselling author of The Golem and the Jinni
"This book worked on me with all the subtle power of an addiction: by the time I realized I was hooked, it was far too late to stop." — Lauren Oliver, New York Times bestselling author of the Delirium trilogy and Panic
"The Queen of the Tearling is destined to be a fantasy classic. Johansen's writing is assured, confident and thrilling. I can't wait for the next book." — Amy McCulloch, author of The Oathbreaker's Shadow
Harper Large Print, 9780062326744, 640pp.
Publication Date: July 8, 2014
About the Author
Erika Johansen grew up in the San Francisco Bay area. She went to Swarthmore College, earned an MFA from the Iowa Writers' Workshop, and eventually became an attorney, but she never stopped writing.
or
Not Currently Available for Direct Purchase