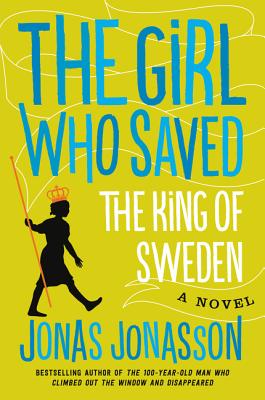 The Girl Who Saved the King of Sweden (Paperback)
Ecco Press, 9780062329141, 400pp.
Publication Date: April 7, 2015
Description
In a tiny shack in the largest township in South Africa, Nombeko Mayeki is born. Put to work at five years old and orphaned at ten, she quickly learns that the world expects nothing more from her than to die young. But Nombeko has grander plans. She learns to read and write, and at just fifteen, using her cunning and fearlessness, she makes it out of Soweto with millions of smuggled diamonds in her possession. Then things take a turn for the worse. . . .
Nombeko's life ends up hopelessly intertwined with the lives of Swedish twins intent on bringing down the Swedish monarchy. In this wild romp, Jonasson tackles issues ranging from the pervasiveness of racism to the dangers of absolute power. In the satirical voice that has earned him legions of fans the world over, he gives us another rollicking tale of how even the smallest of decisions can have global consequences.
Advertisement