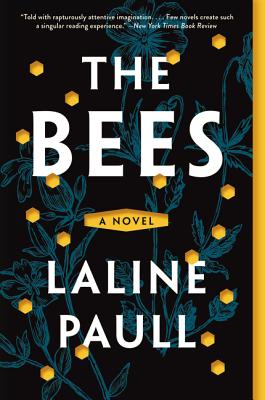 The Bees
A Novel
Paperback

* Individual store prices may vary.
Other Editions of This Title:
Digital Audiobook (5/5/2014)
Digital Audiobook (5/5/2014)
Compact Disc (5/6/2014)
Compact Disc (5/6/2014)
May 2014 Indie Next List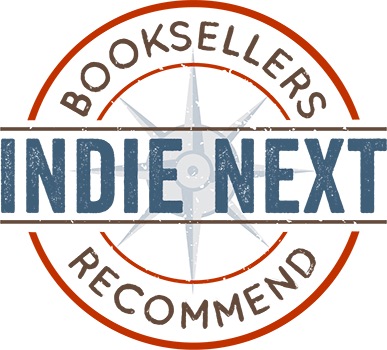 "This book is completely amazing. Paull uses real bee behavior as the basis for a tale of complex hive society, complete with a religion, a caste system, and threats from the outside world. The heroine, Flora 717, is an abnormally large and intelligent bee. Her size and strength give her opportunities to work at a variety of jobs, and as she begins to uncover the dark secrets of the hive, Flora makes a decision that could change the future of her entire hive. Well-crafted and filled with intrigue and action, this is a brilliant, thought-provoking, and completely original debut that does for bees what Richard Adams did for rabbits in Watership Down."
— Flannery Fitch, Bookshop Santa Cruz, Santa Cruz, CA
View the List
Description
The Handmaid's Tale meets The Hunger Games in this brilliantly imagined debut set in an ancient culture where only the queen may breed and deformity means death.
Flora 717 is a sanitation worker, a member of the lowest caste in her orchard hive where work and sacrifice are the highest virtues and worship of the beloved Queen the only religion. But Flora is not like other bees. With circumstances threatening the hive's survival, her curiosity is regarded as a dangerous flaw but her courage and strength are an asset. She is allowed to feed the newborns in the royal nursery and then to become a forager, flying alone and free to collect pollen. She also finds her way into the Queen's inner sanctum, where she discovers mysteries about the hive that are both profound and ominous.
But when Flora breaks the most sacred law of all—daring to challenge the Queen's fertility—enemies abound, from the fearsome fertility police who enforce the strict social hierarchy to the high priestesses jealously wedded to power. Her deepest instincts to serve and sacrifice are now overshadowed by an even deeper desire, a fierce maternal love that will bring her into conflict with her conscience, her heart, her society—and lead her to unthinkable deeds.
Thrilling, suspenseful and spectacularly imaginative, The Bees gives us a dazzling young heroine and will change forever the way you look at the world outside your window.
Praise For The Bees: A Novel…
"Fascinating… engrossing… Paull's clear fascination with her source material brings humanity and warmth to a depiction of the remarkable social world of bees, which is no small achievement." — —Huffington Post
"The Bees is an extraordinary feat of imagination, conjuring the life of a beehive in gripping, passionate and brilliant detail. With every page I turned, I found myself drawn deeper into Flora's plight and her immersive, mesmerizing world." — —Madeline Miller, bestselling author of The Song of Achilles —Madeline Miller, bestselling author of The Song of Achilles
"This is a rich, strange book...convincing in its portrayal of the mind-set of a bee and a hive. I finished it feeling I knew...how bees think and live. This is what sets us humans apart—our imagination can...create a complete, believable world so different from our own." — —Tracy Chevalier, New York Times bestselling author of Girl With a Pearl Earring
"Told with rapturously attentive imagination...Few novels create such a singular reading experience." — —The New York Times Book Review
"Riveting… evocative and beautiful." — —NPR
"Richly imagined" — —Los Angeles Times
"[A] gripping Cinderella/Arthurian tale with lush Keatsian adjectives." — —Margaret Atwood, via Twitter
"THE BEES is one wild ride. A sensual, visceral mini-epic about timeless rituals and modern environmental disaster. Paull's heart pounding novel wrenches us into a new world." — —Emma Donoghue, The New York Times bestselling author of Room
"It quickly became clear that in its basic facts, the novel sticks closely to real-world apian biology and behavior. That is fascinating enough, but Paull deftly wields this information to create an even more elaborately layered culture of beeness…Beautiful." — Washington Post
"Brilliantly imagined…Paull's use of human language to describe this tiny, intricate world is classic storytelling at its finest…The Bees boasts a refreshingly feminist spin on fairy tale-style plots….A wildly creative book that resonates deeply for quite a long time. — Austin Chronicle
"It's rare to come across a book as mind-blowingly imaginative as Laline Paull's The Bees. It's even more rare for such works to be successful, well-written, gripping stories...The Bees is an utterly memorable wonder of a novel." — Kirkus Reviews
"A marvelous work of fiction… The parallels to "1984" and Margaret Atwood's "The Handmaid's Tale" are numerous but this story is also its own." — Florida Times-Union
Ecco, 9780062331175, 352pp.
Publication Date: May 12, 2015
About the Author
Laline Paull studied English at Oxford, screenwriting in Los Angeles, and theater in London. She lives in England with her husband, photographer Adrian Peacock, and their three children.