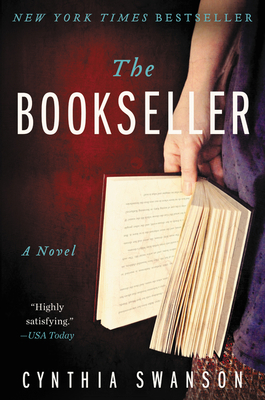 The Bookseller
A Novel
Paperback

* Individual store prices may vary.
Other Editions of This Title:
Digital Audiobook (9/14/2020)
Paperback, Large Print (3/3/2015)
MP3 CD (9/15/2020)
Compact Disc (9/15/2020)
March '15 Indie Next List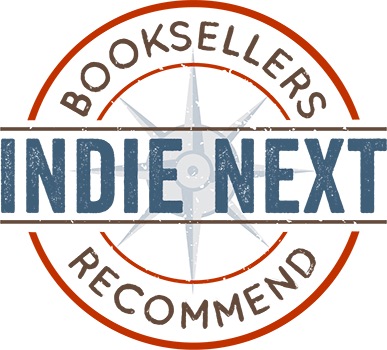 "In 1962, 38-year-old Kitty Miller lives unconventionally. She's an unmarried working woman who is running a bookstore with her best friend. But at night, in her dreams, it's a different story. There, Kitty (now Kathryn) explores the path not taken. She's the married mother of three. It's the life that might have been, and the novel explores both Kitty's waking and dream lives in alternating chapters. Swanson's enjoyable debut really gets interesting when the lines between waking and dreaming, fantasy and reality, begin to blur."
— Susan Tunis, Bookshop West Portal, San Francisco, CA
View the List
Description
A provocative and hauntingly powerful debut novel reminiscent of Sliding Doors, The Bookseller follows a woman in the 1960s who must reconcile her reality with the tantalizing alternate world of her dreams.
Nothing is as permanent as it appears . . .
Denver, 1962: Kitty Miller has come to terms with her unconventional single life. She loves the bookshop she runs with her best friend, Frieda, and enjoys complete control over her day-to-day existence. She can come and go as she pleases, answering to no one. There was a man once, a doctor named Kevin, but it didn't quite work out the way Kitty had hoped.
Then the dreams begin.
Denver, 1963: Katharyn Andersson is married to Lars, the love of her life. They have beautiful children, an elegant home, and good friends. It's everything Kitty Miller once believed she wanted—but it only exists when she sleeps.
Convinced that these dreams are simply due to her overactive imagination, Kitty enjoys her nighttime forays into this alternate world. But with each visit, the more irresistibly real Katharyn's life becomes. Can she choose which life she wants? If so, what is the cost of staying Kitty, or becoming Katharyn?
As the lines between her worlds begin to blur, Kitty must figure out what is real and what is imagined. And how do we know where that boundary lies in our own lives?
Praise For The Bookseller: A Novel…
"Cynthia Swanson's novel will make you think about the paths you could have taken—but even more so, what you can learn from them to make your reality richer." — Redbook Magazine
"What if? These words tantalize and haunt us. In The Bookseller, writing with a sharp-tinged empathic pen, Cynthia Swanson takes us on a startling journey where a woman is thrust into the alternative world that might have been, had she made different choices." — Randy Susan Meyers, author of Accidents of Marriage
"Cynthia Swanson's The Bookseller is both a delightful and haunting exploration of identity, love and loss. With great style and compassion, the author asks the age-old question: 'What if my life were different?' The answers in this affecting debut novel are truly surprising." — Joanna Hershon, author of A Dual Inheritance
"I inhaled The Bookseller. I loved both of Kitty's worlds, and refused to put the book down until I saw how the tension between the two worlds resolved. A deeply satisfying read." — Ann Napolitano, author of A Good Hard Look
"Swanson masterfully crafts both Kitty's and Katharyn's worlds, leaving open the question of which of them is real until the final pages. Swanson's evocative novel freshly considers the timeless question, 'What if?' " — Publishers Weekly
"The novel delivers on its fantasy scenario like a modern-day fairy tale…. proves highly satisfying." — USA Today
"Dexterously traversing past and present, fact and fiction, Swanson's clever first novel ingeniously explores the inventive ways the human spirit copes with trauma." — Booklist
"This is a stunner of a debut novel, astonishingly tight and fast paced. The 1960s tone is elegant and even, and Kitty/Katharyn's journey is intriguing…. This will especially resonate with fans of the movie Sliding Doors and the authors Anna Quindlen and Anita Shreve." — Library Journal (starred review)
"Swanson's debut novel is slightly mysterious and thoroughly engrossing, one of those books that will stay with the reader long after it is complete." — Romantic Times
"This is the story of a woman coming to terms with who she is; both woman and novel are beautiful." — Shelf Awareness
". . . An accomplished first novel. It is interesting, intriguing, and ultimately satisfying." — New York Journal of Books
Harper Paperbacks, 9780062333018, 368pp.
Publication Date: March 22, 2016
About the Author
Cynthia Swanson is a writer and designer. She has published short fiction in 13th Moon, Kalliope, Sojourner, and other periodicals; her story in 13th Moon was a Pushcart Prize nominee. The Bookseller, her first novel, was an Indie Next pick and is being translated into eleven languages.
The novel begins with a friendly disagreement when Frieda suggests that Kitty's newly painted yellow bedroom has "too much sunniness." What does this reveal about each of them?
Of what significance is it that the novel is set in the 1960s? That Kitty lives in the city, and Katharyn in a suburban neighborhood?
Examine what the society of the time expects from, allows, or forbids women. In what ways do the characters of Frieda, Kitty, and Katharyn push against such definitions? What empowers each of them to do so?
Frieda offers the simple and profound idea that "you can't have it all, sister." Is this still true for women today? If so, what are some mutually exclusive philosophies and/or goals women must choose between?
At one point Kitty changes her name to Katharyn. How does each name suit her? What power or influence does one's name have?
Why do you think we dream? What does the main character learn from her dreams? What have you learned from your dreams?
At one point in Kitty's struggle to understand her predicament she says her mind is playing tricks on her and is "using [her] body as a clever prop." How do the mind and body work with or against each other in times of distress?
Kitty calls the imagination a "remarkably clever and hardworking creature." In what ways might an overly active imagination become problematic or even unhealthy?
Consider the many literary works mentioned throughout the novel. Which, if any, have you read? What's the particular significance of Ray Bradbury's Something Wicked This Way Comes? Or Katherine Anne Porter's Ship of Fools?
What role does music—especially that of Patsy Cline—play in the novel?
Think about the many sources of information Swanson employs in the telling of the story: old letters, postcards, books, newspaper articles, microfilm. What are the benefits of telling a story in such a way?
What does the character of Kitty's mother bring to the novel? Of what particular importance are the postcards she sends?
What does Alma bring to the novel?
It's often said of teaching that a good teacher learns as much as the student does. Kitty makes impassioned and creative efforts to teach her young neighbor Greg Hansen to read. What does Kitty learn from this experience?
What complexities are introduced with Michael? What effects do the 1960s medical theories about the nature and causes of autism have on Katharyn?
Of Lars's many good qualities, which are most helpful to Katharyn?
Why do you think Swanson chose to make Katharyn's husband so close to perfect?
What many and varied elements help Katharyn recover from her "heartbreaking triumvirate"?
The story line suggests that very different lives might result for a person simply because of timing, even a matter of seconds. Examine the "missed moments" that may have sent your own life on a different path.
In a time of great frustration Kitty concedes that "there is no such thing as a perfect life." What does Kitty learn, and what can we learn, if we accept this as truth?
or
Not Currently Available for Direct Purchase