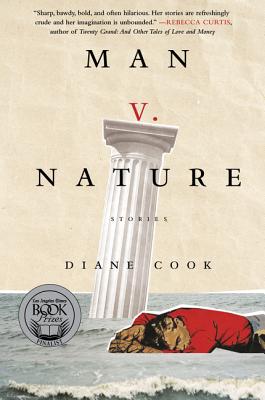 Man V. Nature
Stories
Paperback

* Individual store prices may vary.
Other Editions of This Title:
Digital Audiobook (1/20/2021)
October 2014 Indie Next List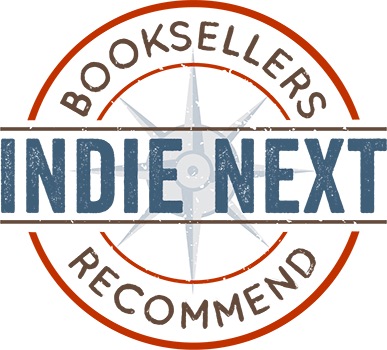 "The stories in this collection all involve a fascination with the Great Unknown or the Great Unknowable. In absurdist fashion, Cook reveals people caught up in situations that, while impossible, ridiculous, and horrifying, appear completely normal to their protagonists. There's never an easy explanation, or in some cases no explanation at all, but the absurdities make complete sense within the framework of the tales. This is a terrific, very unusual collection, perfect for fans of Kafka or Bulgakov."
— Bill Carl, The Booksellers on Fountain Square, Cincinnati, OH
View the List
Description
"Astonishing. . . . The stories are surreal, with the sharpest edge and in one way or another, each story reveals something raw and powerful about being human in a world where so little is in our control." — Roxane Gay 

A refreshingly imaginative, daring debut collection of stories which illuminates with audacious wit the complexity of human behavior, as seen through the lens of the natural world.
Told with perfect rhythm and unyielding brutality, these stories expose unsuspecting men and women to the realities of nature, the primal instincts of man, and the dark humor and heartbreak of our struggle to not only thrive, but survive. In "Girl on Girl," a high school freshman goes to disturbing lengths to help an old friend. An insatiable temptress pursues the one man she can't have in "Meteorologist Dave Santana." And in the title story, a long fraught friendship comes undone when three buddies get impossibly lost on a lake it is impossible to get lost on. In Diane Cook's perilous worlds, the quotidian surface conceals an unexpected surreality that illuminates different facets of our curious, troubling, and bewildering behavior.
Other stories explore situations pulled directly from the wild, imposing on human lives the danger, tension, and precariousness of the natural world: a pack of not-needed boys take refuge in a murky forest and compete against each other for their next meal; an alpha male is pursued through city streets by murderous rivals and desirous women; helpless newborns are snatched by a man who stalks them from their suburban yards. Through these characters Cook asks: What is at the root of our most heartless, selfish impulses? Why are people drawn together in such messy, complicated, needful ways? When the unexpected intrudes upon the routine, what do we discover about ourselves?
As entertaining as it is dangerous, this accomplished collection explores the boundary between the wild and the civilized, where nature acts as a catalyst for human drama and lays bare our vulnerabilities, fears, and desires.
Praise For Man V. Nature: Stories…
"Diane Cook's writing is sharp, bawdy, bold and often hilarious. Her stories are refreshingly crude and her imagination is unbounded. Like her characters, Cook does what she wants. Her world is another universe, where people are wilder." — Rebecca Curtis, author of Twenty Grand: And Other Tales of Love and Money
"What I like most about these stories is that many of them are dispatches from the end of the world, and it turns out to be a surprisingly familiar place." — Ira Glass, Host, "This American Life"
"In her masterful debut, Diane Cook reimagines our own lives if we were forced to play by nature's rules. Each darkly comic modern fable reveals our societal preoccupations...for what they really are: thin veneers over our ever-present animal selves, ready to crack at the merest provocation. A book that'll grab your attention and keep you thinking." — Helene Wecker, author of The Golem and the Jinni
"Diane Cook's stories are like high-wattage bulbs strung across a sinister, dark land. Man V. Nature is equal parts dazzle and depth." — Ramona Ausubel, author of No One is Here Except All of Us and A Guide to Being Born
"A knockout…every single story could make a great movie…'Somebody's Baby' completely captures the crippling, animal-like vigilance of early motherhood. I had to put the book down and just sob, and I was thrilled at the same time, thinking: 'It works! This medium really works!'" — Miranda July, New York Times Book Review
"This week, I have been reading the most astonishing book, Man V. Nature by Diane Cook. The stories are surreal, with the sharpest edge and in one way or another, each story reveals something raw and powerful about being human in a world where so little is in our control." — Roxane Gay
"Man V. Nature is as close to experiencing a Picasso as literature can get: the worlds in Diane Cook's impressive debut are bizarre, vertiginous, funny, pushed to the extreme-but just familiar enough in their nuances of the human condition to evoke an irresistible, around-the-corner reality." — Tea Obreht, author of The Tiger's Wife
"Man V. Nature could also be called Diane Cook V. The Challenges of Writing Fresh, Invigorating Fiction in Our Age. In the latter contest, Cook crushes. Here is a bold debut." — Sam Lipsyte, author of Home Land
"It's a curiously exhilarating experience to pick up a story collection by a new author and become seduced by the writer's original voice and vision. This was exactly what happened when this reader sat down with the darkly comic and sad stories of Diane Cook's debut collection.... Like the best kind of fiction, the reader is left with much to think about within the broad realms of sex, death, love and friendship." — San Francisco Chronicle
"Here's a good rule: If Diane Cook wrote it, read it. . . . Safety is tenuous, if not an illusion, in her thoughtful, unsettling, and darkly funny collection." — Boston Globe
"This debut story collection takes the familiar narrative conflict and applies it to contemporary characters. The capriciousness of the natural world in Cook's stories colors them with a Romantic, almost surreal light that fans of Megan Mayhew Bergman are sure to appreciate." — Huffington Post, "Best Books of the Fall"
"Man v. Nature may be Diane Cook's first book, but the former 'This American Life' producer's work is impressively precocious-making it our favorite short-story collection of October. . . . These stories are absurdist in the vein of George Saunders, hyped-up and often just plain weird, meaning if you're a Saunders fan (and you are, right?), you'll probably appreciate these stories too." — GQ
"Lively, apocalypse-tinged tales. . . . Cook mines the moments that precede the losses—when the battles are truly raging—and it's in them that she finds great beauty and strangeness. . . . And, in the end, this collection suggests, meaning might be worth the battle." — New York Times Book Review
"A dark pleasure...In 'Meteorologist Dave Santana' sex happens less often than the desperate, older woman (the meteorologist's neighbor) would like. Cook is a young woman imagining an older woman's need, and not charitably. But if Cook is anything like me, that desperate neighbor is herself. I've never really felt young." — Miranda July, Goodreads "Good Minds Suggest"
"Masterly." — New York Times "Paperback Row"
"Seethes with heat, rejection and twisted perception…I found myself enthralled by all of the stories in this collection. Not only are they surprising, but also fresh, funny, sad, often surreal and oddly true." — Omnivoracious
"I couldn't pry myself away from MAN V. NATURE . . . The stories are grim, violent, and darkly funny, but never so far removed from our most human urges to seem TOTALLY implausible." — Buzzfeed, "5 Great Books to Read in December"
"Potent and unnerving…stark spookiness in the vein of Shirley Jackson and William Golding…[and] a lonely weirdness like that of Aimee Bender and George Saunders…Cook writes assuredly of archetypal terror and even more insightfully of hunger-for food, friendship, love, and above all, survival. A canny, refined, and reverberating debut." — Donna Seaman, Booklist
"Hunger, despair, and perpetual awe for the collapsing natural world and the vulnerability of existence therein. Apply liberally before exposure to the elements. Contents include truth and other known allergens." — Flavorwire, "28 Feminist Writers Recommend Books Every Man Should Read"
"Irresistible reading...The author probes her characters' psychological depths in weird and wonderful ways...With MAN V. NATURE Cook makes a bold, original debut." — San Jose Mercury News
"Beautifully written dystopian short story collection." — Jezebel
"When people ask me the desert island question, I usually say this is the book I'd bring...Her stories about survival amid the brutalities of nature are bracing primers for the apocalypse. — San Francisco Weekly, "10 Bay Area Women You Should Read Now"
Harper Perennial, 9780062333117, 288pp.
Publication Date: October 6, 2015
About the Author
Diane Cook is the author of the novel, THE NEW WILDERNESS, which was longlisted for the 2020 Booker Prize, and the story collection, MAN V. NATURE, which was a finalist for the Guardian First Book Award, the Believer Book Award, The Pen/Hemingway Award, and the Los Angeles Times Award for First Fiction. Her writing has appeared in Harper's, Tin House, Granta, and other publications, and her stories have been included in the anthologies Best American Short Stories and The O. Henry Prize Stories. She is a former producer for the radio program This American Life, and was the recipient of a 2016 fellowship from the National Endowment for the Arts. She lives in Brooklyn, NY with her husband, daughter and son.