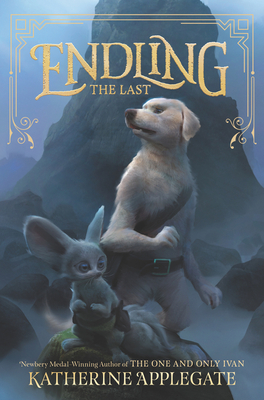 Endling #1
The Last
Hardcover

* Individual store prices may vary.
Other Editions of This Title:
Digital Audiobook (4/30/2018)
Paperback (3/5/2019)
Paperback, Spanish (9/1/2019)
Library Binding, Large Print (8/2/2018)
Compact Disc (5/1/2018)
Compact Disc (5/1/2018)
MP3 CD (5/1/2018)
Summer 2018 Kids Indie Next List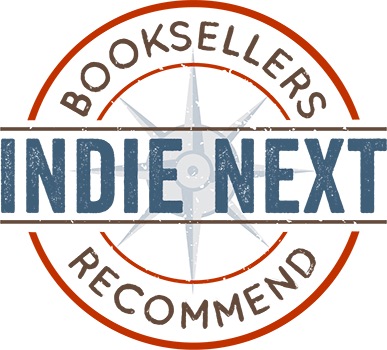 "Rats, rats, rats...as I got closer to the end I realized this must be book #1 in a series! Byx is such a wonderful creative character (with her abilities of gliding and determining whether or not a speaker is lying) along with Tobble and his fierce loyalty to Byx. This book gives us much to think about and compare to today's world with taking care of creatures, (including humans) and the environment. I can't wait to read where their adventures will take them in the next book!"
— Nancy Gebhardt, The Twig Book Shop, San Antonio, TX
View the List
Description
In this first book of an epic middle grade series, Katherine Applegate takes us on an unforgettable journey.
A New York Times bestseller from the beloved author of the action-packed Animorphs series and the award-winning The One and Only Ivan.
Byx is the youngest member of her dairne pack. Believed to possess remarkable abilities, her mythical doglike species has been hunted to near extinction in the war-torn kingdom of Nedarra.
After her pack is hunted down and killed, Byx fears she may be the last of her species. The Endling. So Byx sets out to find safe haven, and to see if the legends of other hidden dairnes are true.
Along the way, she meets new allies—both animals and humans alike—who each have their own motivations for joining her quest. And although they begin as strangers, they become their own kind of family—one that will ultimately uncover a secret that may threaten every creature in their world.
Building on the success of her critically acclaimed novels The One and Only Ivan, Crenshaw, and Wishtree, while also returning to her action-packed fantasy roots of Animorphs, the Endling series is Katherine Applegate at her finest. With its enthralling characters, unique setting, and gripping adventure, this series is the perfect next read for fans of Rick Riordan, Brian Jacques, and Tui T. Sutherland.
Don't miss the second book in Katherine Applegate's "simply sublime" (Kirkus) epic middle grade animal fantasy trilogy, Endling #2: The First, plus the concluding volume, Endling #3: The Only. Read all three!

Praise For Endling #1: The Last…
★ "Applegate effortlessly constructs her fantasy world, briskly moving readers through its imaginative details while creating winning, unique characters. This epic series starter is a bracing, propulsive read that will be a challenge to keep on the shelf." — ALA Booklist (starred review)
★ "Fantasy lovers are in for a treat with this smartly paced, enthralling adventure. The heart and courage Byx and her companions must find as they stand up against unimaginable odds will inspire and delight. A sweeping fantasy epic that will have readers clamoring for a follow-up." — School Library Journal (starred review)
★ "Applegate skillfully builds a fully realized world of intrigue and wonder without ever letting up on the story's quick pace. Themes of genocide, conservation, and magic are interwoven, providing thought-provoking questions for astute readers. A savvy choice for readers of fantasy." — Kirkus Reviews (starred review)
★ "A suspenseful, tautly drawn quest." — Publishers Weekly (starred review)
"Endling: The Last blends careful and often lovely prose into a wild, fast-paced fantasy. Readers will fall in love with Byx and race with her through Nedarra, breathless and eager, thinking deeply all the way." — New York Times Book Review
"The first book in a new series, this volume will whet readers' appetites for more of Byx's fascinating world and the next stage of her quest. Give this to lovers of animal fantasies and environmentally minded readers." — Bulletin of the Center for Children's Books
Praise for The One and Only Ivan: ★ "Will capture readers' hearts and never let go. A must have." — School Library Journal (starred review)
★ "Exemplifies everything youngsters need to know about courage." — Kirkus Reviews (starred review)
★ "Animal-loving youngsters and their adults will find plenty of food for thought in Ivan's extraordinary story." — Bulletin of the Center for Children's Books (starred review)
HarperCollins, 9780062335524, 400pp.
Publication Date: May 1, 2018
About the Author
Katherine Applegate is the Newbery Medal-winning and #1 New York Times bestselling author of numerous books for young readers, including The One and Only Ivan, The One and Only Bob, Crenshaw, Wishtree, the Roscoe Riley Rules chapter books series, and the Animorphs series. She lives with her husband, who writes as the author Michael Grant, and their children in California.
Website: www.katherineapplegate.com
Twitter: www.twitter.com/kaaauthor
Facebook: https://www.facebook.com/kaaauthor
Instagram: https://www.instagram.com/kaaauthor/
1. Katherine Applegate has created a detailed world with a well-defined social structure, a history and a mythology. Explain who the governing species are and how they relate to each other. What is the mythological history about how this arrangement was created? Why are other species considered lower than the governing species?
2. Describe Byx and how she ends up on her quest. What makes her a good protagonist? How does she change throughout the course of the novel? Come up with five adjectives to describe her. Discuss why you think the author chose to have Byx narrate the story instead of using a third-person point of view.
3. Byx is known in her family for her curiosity. Her mother says, "I love that you ask so many questions" (p. 10). What role does her curiosity play in the story's plot? Give examples of when she's curious and what difference it makes.
4. Byx and the other dairnes can detect lies. How does that affect her life? When does the ability help her on her travels? When does it hurt her? How do humans feel about this special ability of the dairnes? Explain how Byx's own ability to lie helps her and her friends.
5. Tobble explains the Wobbyk Code after Byx saves his life. What does "code" mean in this context? What is the Wobbyk Code? How do Byx and Tobble meet? Describe Tobble, his background, his personality, and the characteristics of his species. How does Tobble show courage? What is a stibillary and why do Byx and the others perform one for Tobble?
6. Describe how Byx meets Khara. She's a mysterious figure when Byx first encounters her. Why does she pose as male? Why is she working for poachers? What is her family history? What are her goals? Explain how her relationship with Byx changes over the course of the novel.
7. Byx recounts that, "My father had saying: 'To rush is not necessarily to arrive.' He said it to me often." (pp. 19-20). What did Byx's father mean by this? What are times in the novel that Byx rushes? What are the consequences of those actions? Are there times when she rushes but doesn't arrive?
8. When did Byx, Khara, and Tobble first meet Renzo, and what did they think of him? What is their next encounter? Describe his personality and his occupation. How does magic help him? What role does he play in their quest? How does he change by the end of the story?
9. The dairnes so true,/So free of greed,/May come and go,/Take what they need" (p.125). Khara sings these lines about the original place of the dairnes among the governing species. What do the lines mean? Why did Byx's packelder, Dalyntor, call the ability to detect lies "a burdensome gift" (p. 126)?
10. Where is Cora di Schola? How does Byx get there and what is her reaction to the town? Describe the tower, its different levels, and what they are used for. Who is Ferrucci and how does Khara know him? Why does she take Byx to him? Why does Ferrucci betray Khara and Byx?
or
Not Currently Available for Direct Purchase