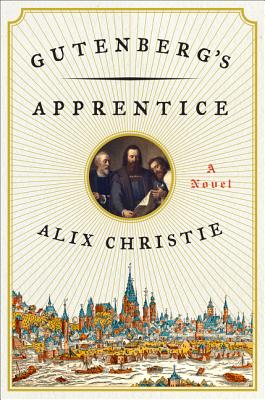 Gutenberg's Apprentice (Hardcover)
A Novel
Harper, 9780062336019, 416pp.
Publication Date: September 23, 2014
Other Editions of This Title:
Digital Audiobook (9/22/2014)
Digital Audiobook (9/22/2014)
Paperback (9/8/2015)
Pre-Recorded Audio Player (9/1/2014)
Compact Disc (9/23/2014)
Compact Disc (9/23/2014)
* Individual store prices may vary.
October 2014 Indie Next List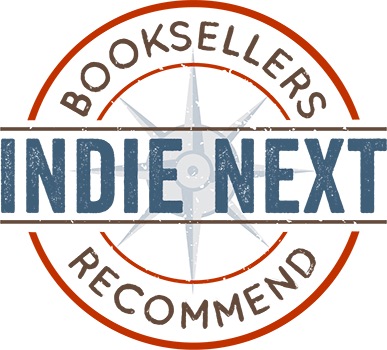 "This novel about the making of the first printed book, the Gutenberg Bible, is a dramatic and gripping tale of betrayal and intrigue. A young scribe is apprenticed to the visionary and difficult genius Johann Gutenberg at the behest of his father, Gutenberg's financial backer. Tension between genius and finance, between old ways and the new, that is aggravated by threats from the Church and the traditional guilds make for a great read. Christie is a master printer herself, and in Gutenberg's Apprentice she brings a real feeling for the beauty and artistry of printing and honors one of the most revolutionary achievements in history."
— Rod Froke, DIESEL, A Bookstore, Oakland, CA
View the List
Description
An enthralling literary debut that evokes one of the most momentous events in history, the birth of printing in medieval Germany—a story of invention, intrigue, and betrayal, rich in atmosphere and historical detail, told through the lives of the three men who made it possible.
Youthful, ambitious Peter Schoeffer is on the verge of professional success as a scribe in Paris when his foster father, wealthy merchant and bookseller Johann Fust, summons him home to corrupt, feud-plagued Mainz to meet "a most amazing man."
Johann Gutenberg, a driven and caustic inventor, has devised a revolutionary—and to some, blasphemous—method of bookmaking: a machine he calls a printing press. Fust is financing Gutenberg's workshop and he orders Peter, his adopted son, to become Gutenberg's apprentice. Resentful at having to abandon a prestigious career as a scribe, Peter begins his education in the "darkest art."
As his skill grows, so, too, does his admiration for Gutenberg and his dedication to their daring venture: copies of the Holy Bible. But mechanical difficulties and the crushing power of the Catholic Church threaten their work. As outside forces align against them, Peter finds himself torn between two father figures: the generous Fust, who saved him from poverty after his mother died; and the brilliant, mercurial Gutenberg, who inspires Peter to achieve his own mastery.
Caught between the genius and the merchant, the old ways and the new, Peter and the men he admires must work together to prevail against overwhelming obstacles—a battle that will change history . . . and irrevocably transform them.
About the Author
Alix Christie is an author, journalist, and letterpress printer. She learned the craft as an apprentice to two master California printers, and owns and operates a 1910 Chandler & Price letterpress. She holds a master of fine arts degree from Saint Mary's College of California and lives in London, where she reviews books and arts for The Economist. Gutenberg's Apprentice is her first novel.
Praise For Gutenberg's Apprentice: A Novel…
"In this deeply researched historical novel dramatizing the biggest invention since the wheel Christie...explores the intricacies surrounding the breakthrough of movable type and the first print run of Gutenberg Bibles in medieval Germany...Christie deftly imbues its telling with the drama and intensity it demands."
— San Francisco Chronicle

"This ambitious but beautifully executed historical novel captures the life and times of half a millennium ago, and with the above parallels, draws us closer to today's publishing revolution."
— New York Journal of Books

"Finely atmospheric…a haunting elegy to the culture of print… One thinks of Donna Tartt's THE GOLDFINCH or Philip Roth's AMERICAN PASTORAL. Such novels of craft and specialization take a writerly delight in the most intricate details of a particular trade while spinning rich prose out of its mysterious threads."
— Washington Post

"I loved this novel! Alix Christie's debut is intensely observed, so much so that I felt myself in the dark rooms of history with the people laboring over the metal and words to bring us print, but also laboring over their own lives and love and survival."
— Susan Straight, author of HIGHWIRE MOON, National Book Award Finalist

"As beautifully written as the printed pages it describes, this is an intelligent, masterful novel that immerses the reader in a fascinating historical time and place."
— Rosamund Lupton, bestelling author of SISTER and AFTERWARDS

"Christie masterfully depicts the time and energy required to print the first Bibles…A bravura debut."
— Kirkus Reviews (starred review)

"Enthralling…Christie demonstrates a printer's precision…in her account of quattrocentro innovation, technology, politics, art and commerce."
— Publishers Weekly (starred review)

"An imaginative recounting of history that, despite a 15th-century setting, reflects many of today's chief matters of concern...a must-read for anyone interested in the ever-changing art of publishing."
— BookPage

"Christie has created a rich, masterful tale of "the darkest art" and its powerful effect on the written word."
— Katie Noah Gibson, Shelf Awareness

"By juxtaposing the lexicon of traditional printing with references to modern concepts like intellectual property theft, Christie spotlights intriguing parallels between 15th-century Europe and the digital media of the 21st-century world."
— New York Times Book Review

"Rich in historical detail…the story of the birth of the printing press is fascinating. Readers who enjoy historical fiction such as Tracy Chevalier's REMARKABLE CREATURES will enjoy this."
— Library Journal

"Gorgeously written...dramatizes the creation of the Gutenberg Bible in a story that devotees of book history and authentic historical fiction will relish...An inspiring tale of ambition, camaraderie, betrayal, and cultural transformation based on actual events and people, this wonderful novel fully inhabits its age."
— Booklist (starred review)

"Christie has created a rich, masterful tale of "the darkest art" and its powerful effect on the written word."
— Shelf Awareness

"Enthralling...With the help of contemporary experts on early printing, and 15th century German history, Christie has written a compelling first novel. This is an exceptional work full of trickery, betrayal, and historical significance."
— The Missourian

"Intrigue! Betrayal! Printing Presses!...Who knew a book about the "first Bible" could be so fascinating?"
— Quivering Pen

"A remarkable, captivating work of historical fiction, "Gutenberg's Apprentice" will make anyone who reads it look at books and newer modes of communication in a different light."
— Night Owl Reviews

"Riveting."
— National Examiner

"A gorgeous, tremendously enjoyable historical novel…What's happening now over a couple of decades took many more years in the 1400s; you'll live there for a good while, and leave reluctantly."
— Sullivan County Democrat

"A rousing and beautiful novel… It's surprising that Hollywood is yet to make a movie on Gutenberg and his press, and I hope Alix Christie's richly imagined, finely researched and intricately plotted novel is the one that gets picked to be that longwishedfor movie."
— The News Today (Bangladesh)

"Alix Christie's debut novel puts a human face on the invention of the printing press and brings to the fore a little known third actor in the creation of Johannes Gutenberg's world-changing Bible."
— The Economist

"Every now and then, an aspiring author explodes upon the scene in such a fashion that one is unlikely to forget her. Alix Christie not only tackled Gutenberg's Apprentice as her debut novel but managed to garner starred reviews."
— HistoryWire.com

"In Christie's stellar debut, we become observers to the birth of one of the greatest inventions of man - the printing press…masterful…a highly recommended novel."
— Historical Novel Society

"An enthralling literary debut that evokes one of the most momentous events in history, the birth of printing in medieval Germany…Gutenberg's Apprentice will give you a whole new set of reasons to love that printed book in your hand."
— More Than Just Magic

"Marvelous…The best fiction published in 2014 thus far for me - highly recommended, especially if you enjoy reading about books or fine press books. You'll enjoy a rollicking good medieval tale along with learning about the process of making books."
— Ephemeral Pursuits

"Ms. Christie's book immerses the reader in mid-fifteenth-century Mainz, in its tangible details and its political climate; we feel the mood of the times. Her prose is straightforward and clean, bringing technical details to artful life."
— Rosemary and Reading Glasses