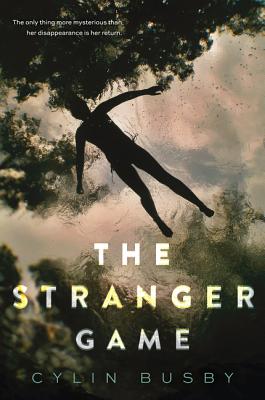 The Stranger Game (Paperback)
Balzer + Bray, 9780062354617, 288pp.
Publication Date: February 6, 2018
Other Editions of This Title:
Digital Audiobook (10/24/2016)
Hardcover (10/25/2016)
Compact Disc (10/25/2016)
Compact Disc (10/25/2016)
* Individual store prices may vary.
Description
The Stranger Game is a dark, suspenseful, and twisty novel that is Gone Girl for teens. Perfect for fans of Lauren Oliver and E. Lockhart.
When Nico Morris's older sister mysteriously disappears, her parents, family, and friends are devastated. But Nico can never admit what she herself feels: relief at finally being free of Sarah's daily cruelties.
Then the best and worst thing happens: four years later, after dozens of false leads, Sarah is found.
But this girl is much changed from the one Nico knew. She's thin and drawn, when Sarah had been golden and athletic; timid and unsure, instead of brash and competitive; and strangest of all, sweet and kind, when she had once been mean and abusive. Sarah's retrograde amnesia has caused her to forget almost everything about her life, from small things like the plots of her favorite books and her tennis game to the more critical—where she's been the last four years and what happened at the park on the fateful day she vanished. Despite the happy ending, the dark details of that day continue to haunt Nico, and it becomes clear that more than one person knows the true story of what happened to Sarah. . . .
About the Author
Cylin Busby is the coauthor of the acclaimed memoir The Year We Disappeared and the author of the teen novels The Stranger Game and Blink Once and the middle grade novel The Nine Lives of Jacob Tibbs. A former editor at Teen magazine, she now lives in Los Angeles with her family. You can visit her online at www.cylinbusby.com.
Praise For The Stranger Game…
"Busby has skillfully constructed a plot with enough suspenseful twists to keep readers on their toes from start to finish. An unusual, captivating mystery."
— Kirkus Reviews

"Busby's tense mystery alternates between Nico and Sarah's points of view, using the tactic of an unreliable narrator to great effect while exploring how tragedy can alter every detail of a family's existence. A final twist leads to a surprising and utterly satisfying conclusion."
— Publishers Weekly

"With compelling, memorable storytelling, Busby captures the complicated and often fraught relationship between siblings, especially in the aftermath of family trauma. Eerie and evocative, this thriller will likely inspire return visits to pick up on previously missed clues, and plenty of plot twists will keep readers guessing.
— Booklist

"Busby tackles a disturbing theme with aplomb, deftly leaving the reader both disquieted and superbly satisfied. This is perfect for mystery lovers and sophisticated readers who will love a double a twist within a twist."
— Voice of Youth Advocates (VOYA)

"Readers who enjoy the mystery of how...a bait and switch might play out won't be disappointed."
— Bulletin of the Center for Children's Books