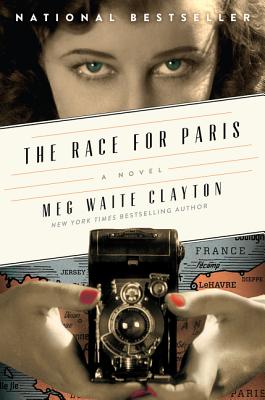 The Race for Paris (Paperback)
A Novel
Harper Paperbacks, 9780062354648, 336pp.
Publication Date: August 16, 2016
Other Editions of This Title:
Hardcover (8/11/2015)
Library Binding, Large Print (5/1/2016)
* Individual store prices may vary.
September 2015 Indie Next List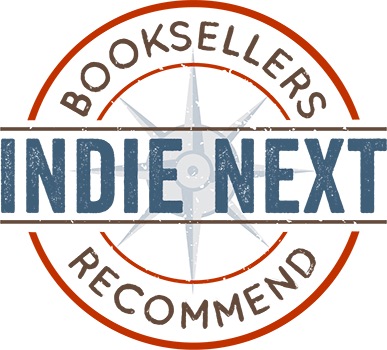 "The Race for Paris is an action-packed tale of courage, friendship, and love during the grim, final days of World War II. Clayton's triumphant new novel brings to life the intrepid female journalists who sought to break the limits of the times. While soldiers faced the brutal reality of war, women had to also overcome sexism and legal obstacles simply to do their jobs. Based on real characters and events, The Race for Paris brings a unique perspective to a little-known aspect of history. Gather your book club and prepare for an intense conversation as these characters will haunt you long after you turn the final page!"
— Pamela Klinger-Horn (E), Excelsior Bay Books, Excelsior, MN
View the List
Description
National Bestseller
David J. Langum, Sr. Prize for American Historical Fiction, Honorary Mention for 2015
The New York Times bestselling author of The Wednesday Sisters returns with a moving and powerfully dynamic World War II novel about two American journalists and an Englishman, who together race the Allies to Occupied Paris for the scoop of their lives.
Normandy, 1944. To cover the fighting in France, Jane, a reporter for the Nashville Banner, and Liv, an Associated Press photographer, have endured enormous danger and frustrating obstacles—including strict military regulations limiting what women correspondents can. Even so, Liv wants more.
Encouraged by her husband, the editor of a New York newspaper, she's determined to be the first photographer to reach Paris with the Allies, and capture its freedom from the Nazis.
However, her Commanding Officer has other ideas about the role of women in the press corps. To fulfill her ambitions, Liv must go AWOL. She persuades Jane to join her, and the two women find a guardian angel in Fletcher, a British military photographer who reluctantly agrees to escort them. As they race for Paris across the perilous French countryside, Liv, Jane, and Fletcher forge an indelible emotional bond that will transform them and reverberate long after the war is over.
Based on daring, real-life female reporters on the front lines of history like Margaret Bourke-White, Lee Miller, and Martha Gellhorn—and with cameos by other famous faces of the time—The Race for Paris is an absorbing, atmospheric saga full of drama, adventure, and passion. Combining riveting storytelling with expert literary craftsmanship and thorough research, Meg Waite Clayton crafts a compelling, resonant read.
About the Author
Meg Waite Clayton is a New York Times bestselling author of six novels, most recently Beautiful Exiles. Her previous novels include the Langum Prize--honored The Race for Paris; The Language of Light, a finalist for the Bellwether Prize for Socially Engaged Fiction (now the PEN/Bellwether); and The Wednesday Sisters, one of Entertainment Weekly's 25 Essential Best Friend Novels of all time. She has also written for the Los Angeles Times, the New York Times, the Washington Post, Forbes, and public radio, often on the subject of the particular challenges women face.
Praise For The Race for Paris: A Novel…
"Ambitious, riveting…. Deftly weaving fact and fiction, Clayton captures the texture and cadence of daily life in a world that is anything but ordinary."
— Christina Baker Kline, New York Times bestselling author of Orphan Train

"This marvelous novel has everything-adventure, romance, history, and most of all heart. Every reader who enters this 'Race' will come out a winner."
— Ann Packer, Bestselling Author of Swim Back to Me and The Children's Crusade (forthcoming)

"Clayton introduces us to a world we never knew existed and then makes it utterly compelling. I loved the story of these brave women, the risks they took, the ambitions that fed them. Moving and gripping, it is a thriller of women and war."
— Mary Morris, award-winning author of The Jazz Palace and The River Queen

"Don't wait to read The Race for Paris. It's a fine book."
— St. Louis Post-Dispatch

"Clayton's most ambitious undertaking to date may be fiction, but it's impeccably researched, offering a striking glimpse into what life was like for the predecessors of some of today's most famous female journalists. A must for World War II buffs and fans of sharp, boundary-busting female characters."
— Kirkus Reviews

"A smart, engrossing, and ultimately heartbreaking story…Clayton gives us a story of friendship, love, and sacrifice that no one who has the pleasure of reading it will soon forget. I loved this book."
— Sara Gruen, #1 New York Times bestselling author of Water for Elephants and At the Water's Edge

"Don't wait to read.... It's a fine book."
— St. Louis Post-Dispatch

"Thrilling…a dangerous, fast-moving adventure. Well-researched, the novel puts the women in the path of bombs, gunfire, gender bias and arcane military restrictions; Clayton models her characters on real-life pioneers—Martha Gellhorn, Lee Miller and other women who broke barriers to get the story."
— San Jose Mercury News

"Clayton's narrative is sophisticated and well structured…. Her description of the liberation of Paris is riveting. She skillfully reveals the inadequacies of one photo or one article to capture the full magnitude of such an event. And her prose stirs the imagination."
— San Antonio Express–News

"Involving and thoroughly researched.... Clayton tells a story that will draw women's-fiction readers as well as historical-fiction and WWII devotees.... Entertaining and enlightening reading."
— Booklist

"Clayton's multilayered, fast-paced novel is as dramatic as any newspaper account. There are wonderful historical details and plenty of danger and action with enough romance to satisfy adventure readers as well as WWII romance aficionados."
— RT Book Reviews

"An amazing story of friendship and courage…. Meg Waite Clayton paints such a poignant picture of these three individuals that I found myself holding my breath.…You'll be left exhausted…at the end, but it will be so worth it."
— Bookreporter.com

"Clayton's gripping tale was inspired by the women writers and photographers who broke through bureaucratic and gender barriers to report from the front lines.... There's danger, secrets, and romance in the story, along with the underlying deep need of Jane, Liv, and Fletcher, to portray the truth about the war."
— Historical Novel Reviews, Editors' Choice