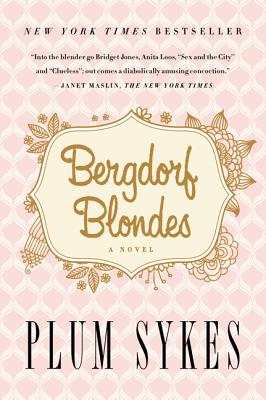 Bergdorf Blondes (Paperback)
Harper Paperbacks, 9780062355805, 336pp.
Publication Date: August 19, 2014
Other Editions of This Title:
Paperback (4/1/2005)
* Individual store prices may vary.
Description
For readers who adore Candace Bushnell, Tinsely Mortimer, and Lauren Weisberger comes New York Times bestselling author Plum Sykes's sly and amusing satire—now back in print for its 10th anniversary in a gorgeous, eye-catching package, with a new foreword by the author.
Bergdorf Blondes are a thing, you know, a New York craze. Absolutely everyone wants to be one, but it's très difficult. You wouldn't believe the dedication it takes to be a gorgeous, flaxen haired, dermatologically perfect New York girl with a life that's fabulous beyond belief. Honestly, it requires a level of commitment comparable to, say, learning Hebrew or quitting cigarettes.
But first, a little bit about moi. The gossips call me a champagne bubble of a girl. I'm fluent in French, intermittently. I gave up England for Princeton to my mother's horror. By day, I write articles for a fashion magazine. By night, I'm on the prowl for the ultimate accessory a Bergdorf Blonde must have: an impossibly rich man with a very large diamond ring.
And of course, I'm fabulous.
About the Author
Plum Sykes was born in London and educated at Oxford. The author of the novels Bergdorf Blondes and The Debutante Divorcée and the Kindle Single memoir Oxford Girl, she is a contributing editor at American Vogue, where she writes about fashion, society, and Hollywood. She has also written for Vanity Fair. She lives in the English countryside with her husband and two daughters.