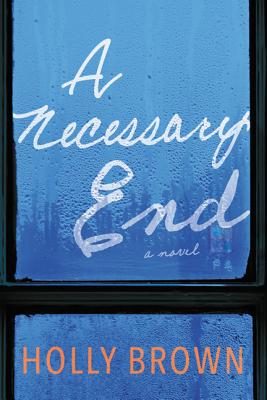 A Necessary End (Hardcover)
William Morrow & Company, 9780062356376, 400pp.
Publication Date: July 7, 2015
* Individual store prices may vary.
or
Not Currently Available for Direct Purchase
Description
How far would you go to get what you wanted? The author of Don't Try to Find Me returns with a taut, riveting novel of psychological suspense about a woman determined to be a mother despite a past full of secrets, a husband who's nowhere near ready for fatherhood, and a teenaged birth mother with a mysterious agenda of her own.
Thirty-nine-year-old Adrienne has tried before to adopt a child, but this time, nothing is going to get in her way.
Sure, her husband, Gabe, is ambivalent about fatherhood. But she knows that once he holds their baby, he'll come around. He's just feeling a little threatened, that's all. Because once upon a time, it was Gabe that Adrienne wanted more than anything; she was willing to do anything. . . . But that was half a lifetime ago. She's a different person now. There are lines she wouldn't cross, not without extreme provocation.
And sure, she was bitten by another birth mother clear to the bone and for most people, it's once bitten, twice shy. But Adrienne isn't exactly the retiring type.
Enter Leah. At nineteen, she bears a remarkable resemblance to the young woman Adrienne once was. Which is why Adrienne knows the baby Leah is carrying is meant to be hers. But Leah's got ideas of her own. If Gabe and Adrienne let her live with them for a year, they get the baby, free and clear. All Leah wants is a fresh start in California, and a soft landing. Or so she says.
It seems like a small price for Adrienne to pay to get their baby. And with Gabe suddenly on board, what could possibly go wrong?
Advertisement