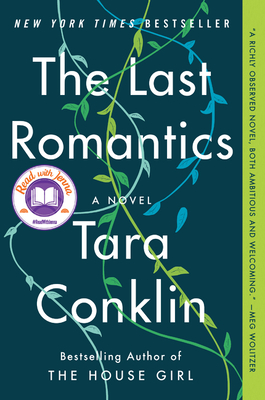 The Last Romantics
A Novel
Paperback

* Individual store prices may vary.
Other Editions of This Title:
Digital Audiobook (2/4/2019)
Digital Audiobook (2/4/2019)
Paperback, Large Print (2/5/2019)
Hardcover (2/5/2019)
February 2019 Indie Next List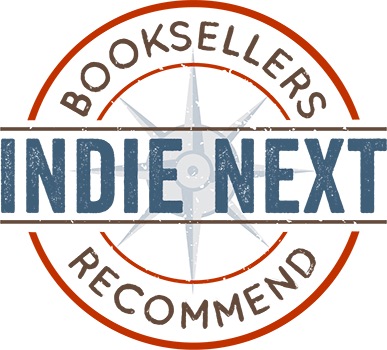 "Oh, my! I was so moved by this book it brought me to tears. Fiona, Renee, Catherine, and Joe invaded my imagination and kept me spellbound until the end. Siblings! Many of us have them and often don't think about the nuances of our relationships. Conklin's story brought my own siblings to mind and questions emerged that can't be pursued on paper. Memories are such powerful things and affect our lives in compelling ways. There is so much love in this story. It's absolutely wonderful! Please read it!"
— Stephanie Crowe, Page and Palette, Fairhope, AL
View the List
Description
A Read with Jenna Today Show Book Club Pick!
An Instant New York Times Bestseller
Named a Best Book of the Month by Goodreads • Lithub • Refinery29 • InStyle • HelloGiggles • Real Simple • Parade • PureWow • Bustle
"A richly observed novel, both ambitious and welcoming." -- Meg Wolitzer
A sweeping yet intimate epic about one American family, The Last Romantics is an unforgettable exploration of the ties that bind us together, the responsibilities we embrace and the duties we resent, and how we can lose—and sometimes rescue—the ones we love.
When the renowned poet Fiona Skinner is asked about the inspiration behind her iconic work, The Love Poem, she tells her audience a story about her family and a betrayal that reverberates through time.
It begins in a big yellow house with a funeral, an iron poker, and a brief variation forever known as the Pause: a free and feral summer in a middle-class Connecticut town. Caught between the predictable life they once led and an uncertain future that stretches before them, the Skinner siblings—fierce Renee, sensitive Caroline, golden boy Joe and watchful Fiona—emerge from the Pause staunchly loyal and deeply connected.  Two decades later, the siblings find themselves once again confronted with a family crisis that tests the strength of these bonds and forces them to question the life choices they've made and ask what, exactly, they will do for love. 
A novel that pierces the heart and lingers in the mind, The Last Romantics is a beautiful meditation on the power of stories—how they navigate us through difficult times, help us understand the past, and point the way toward our future.
Praise For The Last Romantics: A Novel…
"Tara Conklin is a generous writer who deftly brings us into the world of this fictional family, an engrossing and vivid place where I was happy to stay. The Last Romantics is a richly observed novel, both ambitious and welcoming." — Meg Wolitzer
"It is the strength and fragility of the siblings' bond, the evolving nature of love that is at the core of Conklin's novel....Gracefully rendered, The Last Romantics focuses on the familiar theme of family with great originality." — Washington Post
"Pick up The Last Romantics when you want to be swept into a fictional family....As the narrative traces [the Skinner siblings'] converging and diverging paths over the course of their lives—and promises made, kept, broken, changed—you'll fall deeper and deeper in." — Goop
"Conklin examines her characters' lives with generosity and an unflinching eye for the complexities of love and family.... Fans of Jonathan Franzen's The Corrections will find similar pleasures in the intelligence and empathy on display here." — USA Today (four stars)
"A modern epic...in the vein of Commonwealth, THE LAST ROMANTICS is a sweeping look at what binds families together." — Glamour
"Perfectly paced, affecting fiction." — Booklist
"An intimate, soul-searing examination of a modern family and the ties that bind, for better or worse." — Stefanie Hargreaves, Shelf Awareness Galley Love of the Week
"Intensely moving." — Shanina Piyarali, Shelf Awareness
"An absorbing and redemptive novel of grace, craft and heroic characters." — Berkshire Eagle
"A triumph of storytelling, an ambitious examination of the failures of love and how we, against all odds, find a way to survive.... A complex, resonant work that will reshape your understanding of family."
— Kevin Wilson, author of The Family Fang
"All of the luxuriously spun characters in The Last Romantics, entwined via that impossible web we call family, unfold over their many years with the perfect balance of familiarity and wonder that makes turning their pages such a pleasure." — Laurie Frankel, New York Times bestselling author of This Is How It Always Is
"There's so much love and loss in this book that I read it with a box of tissues, laughing with astonishment through the tears. The kind of book you lose yourself in." — Lisa Gabriele, author of The Winters
"A haunting story of familial love, loyalty and loss that will break your heart and then put the pieces back together again in better working condition. An impossible book to put down." — Jamie Ford
William Morrow Paperbacks, 9780062358219, 384pp.
Publication Date: January 14, 2020
About the Author
Tara Conklin was born on St. Croix in the US Virgin Islands and raised in Stockbridge, Massachusetts. She is the author of the New York Times bestsellers The Last Romantics and The House Girl.  
1. Why does Conklin choose to frame the story from 2077? Did you think that was effective?
2. Which of the four Skinner siblings do you like the most?
3. How do the effects of The Pause ripple through each of the four siblings' lives? If the Pause had not happened, what do you think might have been different for each of the siblings?
4. Noni came out of her paralyzing depression a staunch second-wave feminist. In what ways does her brand of feminism help her children, and in what ways does it let them down? How does Noni's feminism compare to Fiona's feminism, and to the feminism we are seeing today? What strides have we made as feminists and where do we still need to go?
5. Joe and Fiona's last conversation was an argument about Fiona's blog, The Last Romantic. Whose side do you take in that argument? Why?
6. Caroline and Fiona try to find Luna in several different ways. Why is it so important for them to find her? Did you think the PI was a good idea? The psychic? What did each sister need from the search for Luna, and did she get it? Why didn't Renee want to find Luna? Which sister did you sympathize with the most? The least?
7. After Joe's death, the Skinner sisters break apart for a long time. What brings them back together? How much of family relationships are we able to control? Do you think sometimes it is necessary for families to separate for a time?
8. Do you agree with Fiona's decision to keep Rory's existence from her siblings?
9. Caroline ends her long marriage to Nathan, but they remain friends to the end of their lives. Renee leaves Jonathan in order to have a baby, but allows him to return when the baby is born. Fiona has two great loves: Will and Henry. What is Conklin saying about the nature of marriage? Why do you think the Skinner sisters find and forge meaningful partnerships, but Joe does not?
10. At the end of her life, Noni tells Renee that, though her children have forgiven her for the Pause, she has never forgiven herself. Consider the ideas of betrayal and forgiveness. Who in this novel is a betrayer? Who is forgiven? Do you think forgiveness is necessary for rebuilding a relationship after betrayal?
11. At the beginning of the novel, Fiona says, "This is a story about the failures of love." At the end she says, "I was wrong to tell you that this is a story about the failures of love. No, it is about real love, true love." Which do you think is correct? Is there room for both?