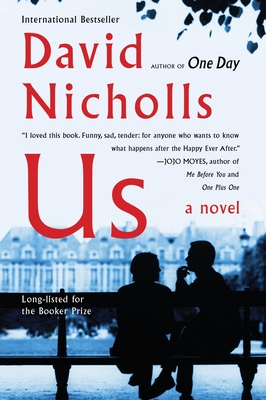 Us
A Novel
Paperback

* Individual store prices may vary.
Other Editions of This Title:
Digital Audiobook (9/29/2014)
Digital Audiobook (10/27/2014)
Paperback, Large Print (12/9/2014)
CD-Audio (9/1/2015)
Hardcover (10/28/2014)
December 2014 Indie Next List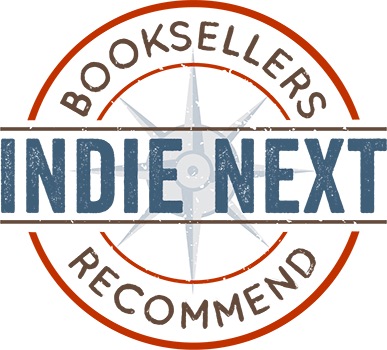 "This gorgeous novel manages to be heart-wrenching and hilarious all at once. Connie tells Douglas that she suspects their 20-year marriage has 'run its course' right before they're set to leave on a European tour with their teenage son. Regardless, they take the trip and flashbacks of their more passionate days are interspersed with the narrative of their everything-at-stake adventure. A brilliant and humanizing picture of mature love -- and a look at whether or not people truly outgrow each other."
— Mary Cotton, Newtonville Books, Newton, MA
View the List
Description
Now a PBS Masterpiece television miniseries starring Tom Hollander and Saskia Reeves
"I loved this book. Funny, sad, tender: for anyone who wants to know what happens after the Happy Ever After." — Jojo Moyes, author of Me Before You 
David Nicholls brings the wit and intelligence that graced his New York Times bestseller, One Day, to a compellingly human, deftly funny novel about what holds marriages and families together—and what happens, and what we learn about ourselves, when everything threatens to fall apart.
Douglas Petersen may be mild-mannered, but behind his reserve lies a sense of humor that, against all odds, seduces beautiful Connie into a second date . . . and eventually into marriage. Now, almost three decades after their relationship first blossomed in London, they live more or less happily in the suburbs with their moody seventeen year-old son, Albie. Then Connie tells him she thinks she wants a divorce.
The timing couldn't be worse. Hoping to encourage her son's artistic interests, Connie has planned a month-long tour of European capitals, a chance to experience the world's greatest works of art as a family, and she can't bring herself to cancel. And maybe going ahead with the original plan is for the best anyway? Douglas is privately convinced that this landmark trip will rekindle the romance in the marriage, and might even help him to bond with Albie.
Narrated from Douglas's endearingly honest, slyly witty, and at times achingly optimistic point of view, Us is the story of a man trying to rescue his relationship with the woman he loves, and learning how to get closer to a son who's always felt like a stranger. It is a moving meditation on the demands of marriage and parenthood, the regrets of abandoning youth for middle age, and the intricate relationship between the heart and the head. 
Praise For Us: A Novel…
"The Petersen family travels through Europe with more emotional baggage than luggage in Nicholls's winning follow-up to his 2009 bestseller One Day….Few authors do messed-up relationships better than Nicholls." — People, Book of the Week
"Nicholls is a deft craftsman, a skilled storyteller and a keen observer of contemporary mores." — Jay McInerney, New York Times Book Review
"In his latest…Mr. Nicholls again deals with love lost and possibly found, offering an unpredictable (and less grim) ending…. Mr. Nicholls mines the setup for laughs, as he should, but he also provides a poignant story of regret in middle age." — New York Times
"A great novel...Nicholls is a master of nuanced relationships. He's also a pro at delivering a tight, clever structural narrative, as he proved in his terrific previous novel One Day." — Entertainment Weekly
"I loved this book. Funny, sad, tender: for anyone who wants to know what happens after the Happy Ever After." — Jojo Moyes, author of Me Before You and One Plus One
"Wonderful. A novel that manages to be both truly hilarious and deeply affecting. I loved it." — S.J. Watson, New York Times bestselling author of Before I Go to Sleep
"Nicholls is a delightfully funny writer…and this over-planned vacation makes ripe material for comedy…Us evolves into a poignant consideration of how a marriage ages, how parents mess up and what survives despite all those challenges." — Washington Post
"A smartly optimistic romantic comedy that uses angst and humor to illuminate the resilience of the human heart… Part requiem, part reboot, Douglas's...efforts to preserve his disintegrating family take him on another kind of journey, too, from despair to unexpected joy." — O Magazine, November 2014
"A thoughtful, funny, authentic story…Pitch-perfect dialogue and seamless action propel the story forward in a way that feels cinematic.…This is the kind of book that reminds us what it means to be alive. How often does a reader get to feel that?" — Good Housekeeping
"But for all of their burdens and battles, Douglas and Connie have moments of real joy in their marriage and while it doesn't always seem like a pleasure, reading about it sure is." — Time magazine
"Us is a quick read but a charming one; a portrait of two journeys—one measured in kilometers, the other in the heart." — Seattle Times
"What happens when domestic bliss becomes rote? Is the past strong enough to bind us together when it happens? Nicholls' answer is complicated, poignant, wise—and disarmingly human." — Miami Herald
"It's a great combination of laughs and heart…Just what you need on these too-short days, no?" — Sophie Kinsella, Redbook
"David Nicholls's latest… is a smartly optimistic romantic comedy that uses angst and humor to illuminate the resilience of the human heart…. Part requiem, part reboot, Douglas's endearingly inept efforts to preserve his disintegrating family take him on another kind of journey, too, from despair to unexpected joy." — Oprah.com
"From the author of One Day—which was infinitely better than the movie—comes a pathos-laden love story about marriage on the brink of collapse." — Entertainment Weekly, "A Dozen Books We're Dying to Read This Fall."
"The bestselling author of One Day…is back with another crowd-pleaser, this time about a man trying to save his collapsing marriage and connect with his teenage son during a family tour of Europe." — People, Best Books of the Fall (2014)
"Complex family drama...perfect read for the holidays!" — Huffington Post, Top 10 Books to Read This Winter
"A smartly optimistic romantic comedy that uses angst and humor to illuminate the resilience of the human heart." — Oprah.com, "Paperbacks that Dazzle"
"Nicholls is a master of the braided narrative, weaving the past and present to create an intricate whole…. A funny and moving novel." — Kirkus Reviews (starred review)
"Nicholls brings his trademark wit and wisdom to this by turns hilarious and heartbreaking examination of a long-term marriage…. This tender novel will further cement Nicholls' reputation as a master of romantic comedy." — Booklist (starred review)
"For those who loved One Day, the author's latest is another heart-grabber about discovering what makes us happy and learning to let go." — Library Journal (starred review)
"Liked One Day? Then you'll find this absolutely fabulous.… Very funny and very moving, often at the same time." — Daily Mail (London)
Harper Paperbacks, 9780062365590, 416pp.
Publication Date: June 30, 2015
About the Author
David Nicholls's most recent novel, the New York Times bestseller One Day, has sold more than two million copies and has been translated into thirty-seven languages; the film adaptation starred Jim Sturgess and Anne Hathaway. Nicholls's previous novels include Starter for Ten and The Understudy. He trained as an actor before making the switch to writing and has twice been nominated for BAFTA awards.
Describe Douglas, Connie and Albie and their family
dynamic. What draws Douglas and Connie together? What
drives them apart? How has their marriage evolved over the
years and how does it affect their family life and their son?
This novel is about marriage—not just a boy-meets-girl
romance. What does the author tell us about the Happily Ever After
part? How does "real life" compare with our romanticized notions?
Do spouses have a responsibility to keep the spark alive after the
honeymoon stage?
How important is it for a person to stay true to their individuality?
How do we reconcile individuality within relationships and families?
Travel is a major component of this novel. How does being physically
away from home affect the characters? What opportunities does
traveling offer them? What emotional challenges does it raise?
How does Douglas cope when his "Grand Tour" plans aren't working
out? How does he adjust over the course of his journey?
The parent-child relationship can be as frustrating as it is rewarding.
What are the particular sources of turmoil in the relationship between
Douglas and Albie? What helps them resolve their differences?
How does an instant-gratification culture affect our ability to work
through tough times? Do people give up on relationships too easily?
What about Douglas and Connie? What about Albie?
The meaning of love can change over the course of a relationship.
Describe Douglas' love for Connie and Albie. Compare and contrast
the novel's beginning to its end. How have the characters changed?
Stayed the same? What have they learned?
Each section begins with a quote. What do the quotes add to each
section? What do they add to the story as a whole? Which quote struck
you the most? Why?
Between the "Grand Tour," Connie's painting and Albie's photography,
art is at the very center of Us. How does art affect the characters? How
does art affect our lives?
The novel is called Us. Is there really an "Us" in the story? If yes, who?
If no, what inspired the title?