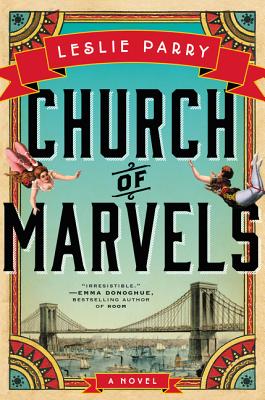 Church of Marvels
A Novel
Hardcover

* Individual store prices may vary.
Other Editions of This Title:
Digital Audiobook (5/4/2015)
Digital Audiobook (5/4/2015)
Paperback, Large Print (5/5/2015)
Paperback (5/17/2016)
Compact Disc (5/5/2015)
Compact Disc (5/5/2015)
May 2015 Indie Next List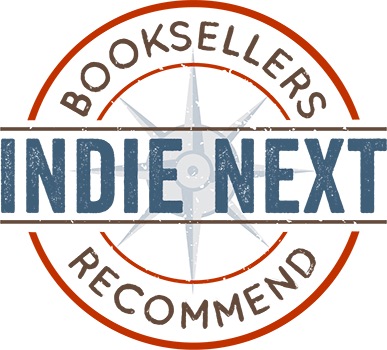 "In this page-turner of a debut very little is what it first appears to be. Set in Coney Island and Manhattan at the end of the 19th century, Church of Marvels is populated with carnival folk and others living on the edge of society with either much to hide or much to discover. The characters are richly drawn and their circumstances exceptionally intriguing as they seek and find the complicated truths of their lives in the dark underbelly of New York."
— Cathy Langer, Tattered Cover Book Store, Denver, CO
View the List
Description
A ravishing first novel, set in vibrant, tumultuous turn-of-the-century New York City, where the lives of four outsiders become entwined, bringing irrevocable change to them all.
New York, 1895. Sylvan Threadgill, a night soiler cleaning out the privies behind the tenement houses, finds an abandoned newborn baby in the muck. An orphan himself, Sylvan rescues the child, determined to find where she belongs.
Odile Church and her beautiful sister, Belle, were raised amid the applause and magical pageantry of The Church of Marvels, their mother's spectacular Coney Island sideshow. But the Church has burnt to the ground, their mother dead in its ashes. Now Belle, the family's star, has vanished into the bowels of Manhattan, leaving Odile alone and desperate to find her.
A young woman named Alphie awakens to find herself trapped across the river in Blackwell's Lunatic Asylum—sure that her imprisonment is a ruse by her husband's vile, overbearing mother. On the ward she meets another young woman of ethereal beauty who does not speak, a girl with an extraordinary talent that might save them both.
As these strangers' lives become increasingly connected, their stories and secrets unfold. Moving from the Coney Island seashore to the tenement-studded streets of the Lower East Side, a spectacular human circus to a brutal, terrifying asylum, Church of Marvels takes readers back to turn-of-the-century New York—a city of hardship and dreams, love and loneliness, hope and danger. In magnetic, luminous prose, Leslie Parry offers a richly atmospheric vision of the past in a narrative of astonishing beauty, full of wondrous enchantments, a marvelous debut that will leave readers breathless.
Praise For Church of Marvels: A Novel…
"This quite literally marvelous novel takes you on a hallucinatory ride through old New York, until the four threads of its protagonists' lives tangle and tighten like a noose. Irresistible." — Emma Donoghue, author of ROOM
"[A] beautifully written tale … I loved the circus-seaside atmosphere mingled with the grit of turn of the century New York, the cast of characters possessed with such spirit to survive in terrible circumstances, and the bittersweet finale. A skillful triumph, undertaken with masterful scope." — Jessie Burton, author of The Miniaturist
"Read this book for its gorgeous writing, for its Gilded Age, a marvel of richly-imagined éblouissance and finely-grained squalor. But most of all, read it for the moment when everything you thought you knew about one of its heroines turns upside down, leaving you breathless, astonished, and blessed." — Ellis Avery, author of The Last Nude
"Rarely have I read any novel that gripped me so viscerally from the first page, and continued to stoke my burning interest to the last… its plot is wound like a Swiss watch and its characters devastatingly real. This book is important for more reasons than I can list." — Lyndsay Faye, author of Gods of Gotham
"[U]tterly captivating… In her first novel, Parry… has proven herself more than capable of sustaining suspense, with a succession of cliffhangers compelling us to turn the page… this book demands a second read." — Kansas City Star
"This is not your everyday New York City novel. Set in 1895 in Coney Island and the Lower East Side, the novel follows separate lives and sets each on a weird and magical journey and has them all intertwining in a delicate dance as the novel progresses." — Refinery29, 21 New Authors You Need To Know
"Parry vividly brings her characters to life and captures the underbelly of 1895 New York…Her novel satisfies as a complex historical fiction, a compelling mystery, and an insightful exploration of such themes as otherness and outsider identity." — Publishers Weekly
Emphasizing the plight of women, orphans, and society's nonconforming outcasts, the setting is superbly showcased, with its medley of sights and smells both wretched and wondrous. Especially recommended for admirers of atmospheric nineteenth-century historicals like Emma Donoghue's Frog Music." — Booklist
"Parry's writing is smooth and descriptive, and she imbues these misfit characters and shabby, sometimes horrifying settings with energy and depth. Beautifully written, Parry's imaginative novel is most successful when exploring the limitations and complexities of gender and sexuality during its historical period." — Kirkus Reviews
"Parry renders her band of misfit protagonists…in mesmerizing, living color[,] handles the plot's juggling act with admirable poise, and both the adventure and the heartbreak that results will give you thrills and chills." — Bustle, 18 Best Books To Either Read By Yourself Or Share With Your Mom This Month
"A thoughtful and satisfying modern work.... At times it reads like a Sarah Waters novel…Utterly electrifying, this is the kind of novel readers will race through, only to turn the final page feeling ever so slightly heartbroken that the story has reached its end." — BookPage.com
"Leslie Parry's debut novel, Church of Marvels, is saturated with enthralling characters making their way through the turbulence of New York City at the end of the nineteenth century… [B]reathtaking." — Muses & Visionaries
"A vibrant blend of the literary and the historical" — Brooklyn Daily Eagle
"A sideshow performer, a pair of asylum escapees, and an orphaned boxer converge in Parry's intricately braided novel of secrets and hidden identities." — O, the Oprah Magazine, 10 Titles to Pick Up Now
"[Parry's] prose is lush but never too flowery... For a book that relies so much on delving into the complexity of three primary characters, it would be easy to paint the supporting cast in black and white. But Parry's attention to detail extends even here." — AV Club
"An enchanting debut novel from Leslie Parry, Church of Marvels promises to enthrall with its eclectic cast and vibrant setting. It's not for the faint of heart, but you'll be rewarded with a mesmerizing tale if you dare to dive in." — Paste, 18 of the Best New Books in May
"Parry is able not only to fill Church of Marvels with impressive details of time and place, but also a unique set of marginalized experiences - lives very much of the era and yet all too familiar even today." — Los Angeles Review of Books
"A fascinating study in alienation, set in a time when Manhattan, at least from a distance, seemed like the promised land… a strength of Parry's novel is her willingness to look directly into the shadows... [Parry's] writing is often exquisite, and her imagery is breathtaking." — New York Times Book Review
"[A] well-written, gripping, Dickensian first novel... Parry has constructed a heartbreaking, compelling tale that almost incredibly ends with a modicum of hope for those in the fin de siècle lower class of the Gilded Age." — New York Journal of Books
"One heck of a story, actually three narratives that intersect… t's laden with mystery and action, making it a novel to speed through, simultaneously appalled and addicted. It's an incredible first novel by a gifted writer who doesn't leave a single narrative thread dangling." — The Missourian
"Church of Marvels" is rich with the uncommon and strange; it is full of odd and confounding turns. It is, simply, marvelous. — Minneapolis Star Tribune
Ecco, 9780062367556, 320pp.
Publication Date: May 5, 2015
About the Author
Leslie Parry is a graduate of the Iowa Writers' Workshop. Her stories have appeared in The Virginia Quarterly Review, The Missouri Review, The Cincinnati Review, and The PEN/O. Henry Prize Stories, among other publications. She was recently a resident at Yaddo and the Kerouac House. Her writing has also received a National Magazine Award nomination and an honorable mention in The Best American Short Stories 2013. She lives in Chicago.
or
Not Currently Available for Direct Purchase