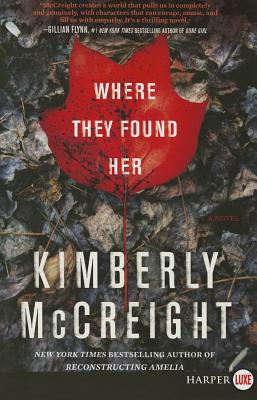 Where They Found Her
A Novel
Paperback

* Individual store prices may vary.
Other Editions of This Title:
Digital Audiobook (9/23/2015)
Digital Audiobook (4/13/2015)
Paperback (4/19/2016)
Hardcover (4/14/2015)
Paperback (9/24/2015)
Compact Disc (4/14/2015)
Compact Disc (4/14/2015)
May 2015 Indie Next List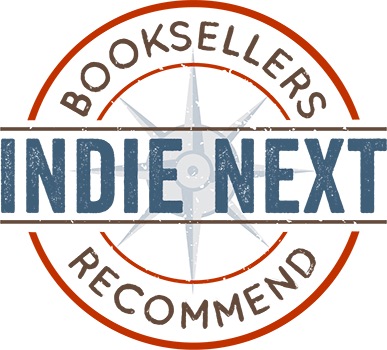 "The subject matter of this novel is pretty dark and chilling, but McCreight has done an excellent job of weaving a haunting story of expectation and loss. When a university town is rocked by infanticide, everyone becomes a suspect. A newbie reporter for the local paper is assigned to cover the story, but a traumatic experience in her past makes it hit a little too close to home. With everyone in town under a microscope, past wounds are reopened and long-buried secrets are revealed. This is a riveting story that kept me guessing until the end."
— Teresa Steele, Old Firehouse Books, Fort Collins, CO
View the List
Description
An idyllic suburban town.
A devastating discovery.
Shocking revelations that will change three lives forever.
At the end of a long winter in well-to-do Ridgedale, New Jersey, the body of a newborn is found in the woods fringing the campus of the town's prestigious university. No one knows the identity of the baby, what ended her very short life, or how she came to be found among the fallen leaves. But for the residents of Ridgedale, there is no shortage of opinions.
When freelance journalist and recent Ridgedale transplant Molly Sanderson is unexpectedly called upon to cover the disturbing news for the Ridgedale Reader—the town's local paper—she has good reason to hesitate. A severe depression followed the loss of her own baby, and this assignment could unearth memories she has tried hard to bury. But the disturbing history Molly uncovers is not her own. Her investigation reveals a decades-old trail of dark secrets hiding behind Ridgedale's white picket fences.
Told from the perspectives of three Ridgedale women, Kimberly McCreight's taut and profoundly moving novel unwinds the tangled truth behind the tragedy, revealing that these women have far more in common than they could ever have imagined: that the very worst crimes are committed against those we love. And that—sooner or later—the past catches up to all of us.
Praise For Where They Found Her: A Novel…
"McCreight doesn't just give us an intense, interwoven, multigenerational, multi-household mystery (as if that isnt enough). She creates a world that pulls us in completely and genuinely, with characters that can enrage, amuse, and fill us with empathy. It's a thrilling, lovely novel."
— Gillian Flynn, #1 New York Times bestselling author of Gone Girl

"A roller-coaster of a novel…. How lucky for us readers—McCreight has once again proven herself to be an insightful writer capable of taking us on a hell of a ride."
— Jodi Picoult, #1 New York Times bestselling author of Leaving Time and The Storyteller

"I recently picked up McCreight's 2013 debut, and I could not put it down…. It's no surprise that McCreight's latest novel, Where They Found Her…is at the top of my to-read list."
— EW.com (Entertainment Weekly online)

"Suspenseful…. McCreight is quickly rising into a league with the best purveyors of the stuff, from Jodi Picoult to Harlan Coben."
— USA Today

"In the latest psychological suspense tale from the bestselling author of Reconstructing Amelia, a journalist uncovers her community's darkest secrets after an infant's body is found in the woods."
— Entertainment Weekly "Must List"

"The way McCreight weaves the tale through three different perspectives will both haunt and shock you."
— Glamour

"While many books have been billed as the next Gone Girl, this mystery thriller definitely will intrigue fans of Gillian Flynn's bestseller.… Told in multiple views, the reader will have to decide what is truth and what is fiction in this heart-pounding read."
— InStyle Magazine

"McCreight has done an excellent job of weaving a haunting story of expectation and loss."
— Columbus Dispatch

"Even seasoned mystery readers won't see the twists coming in this fast-paced read filled with unreliable narrators."
— Cleveland Plain Dealer

"McCreight…keep[s] us guessing right to the end..."
— Charlotte Observer

"Genuinely suspenseful and disturbing; McCreight delivers a provocative, timely novel that reminds us that sometimes the things that shine the brightest have the dirtiest underbellies."
— Kirkus Reviews (starred review)

"Coiled as tightly as a spring, Where They Found Her begins with a small town's tragedy and doesn't relent until every secret, and character, is exposed. Kimberly McCreight has written another satisfying, dark page-turner that pounces off the page."
— Miranda Beverly-Whittemore, New York Times bestselling author of Bittersweet

"Where They Found Her is a fast-paced, intensely moving story filled with complex characters who drag you unresisting into their dark and tangled lives. It kept me guessing until the very last chapter."
— Chevy Stevens, New York Times bestselling author of Still Missing and That Night

"Where They Found Her is the electrifying story about the power of secrets spilling from one generation to the next, growing larger and more terrifying until they swamp everyone in their path and sweep to a shocking, unforgettable end."
— Carla Buckley, author of The Deepest Secret

"McCreight's much-anticipated second novel is a gripping and tender examination of misplaced trust."
— Booklist Advanced Reviews

"Dark, twisted, and taut, McCreight's story is like walking through a field of land mines."
— Curled Up with a Good Book

"Using multiple female perspectives author Kimberly McCreight weaves a page-turning psychological thriller as complex as her first novel Reconstructing Amelia. . . . Many twists will keep readers captivated to the end."
— Amy Steele, Entertainment Realm

"Author Kimberly McCreight is well known for her 2013 best-selling debut, Reconstructing Amelia. With Where They Found Her, she has delivered another eerie, harrowing read.… A deeply satisfying spellbinder that unfolds deliciously to the very last chapter."
— BookPage

"Even readers familiar with the psychological suspense subgenre may find themselves pleasantly shocked by all the plot's many twists and turns."
— Strand Magazine

"Told from the perspective of three Ridgedale, New Jersey women who must come to grips with a shocking discovery. . . McCreight skillfully links these characters together, not only with the tragedy, but also with their personal lives, creating an enjoyable read."
— Elise Cooper, Working Mother

"Like Gone Girl, Reconstructing Amelia seamlessly marries a crime story with a relationship drama. And like Gone Girl, it should be hailed as one of the best books of the year…A"
— Entertainment Weekly

"Just finished a fantastic novel–Reconstructing Amelia by Kimberly McCreight. So. Well. Done. If you liked Gone Girl, you'll love this too."
— Jodi Picoult

"Did Amelia Baron really get caught cheating and then commit suicide—or is the truth more sinister? A nail-biter for Gone Girl fans."
— People

"Clever and scary . . . McCreight has her finger on the private school zeitgeist. . .and this disturbing tale will make older readers fondly recall the days when kids got in trouble for passing (print) notes in class."
— USA Today
HarperLuxe, 9780062370426, 480pp.
Publication Date: April 14, 2015
About the Author
Kimberly McCreight is the New York Times bestselling author of Reconstructing Amelia, which was nominated for the Edgar, Anthony, and Alex Awards; Where They Found Her; and The Outliers young adult trilogy. She attended Vassar College and graduated cum laude from the University of Pennsylvania Law School. She lives in Brooklyn with her husband and two daughters.