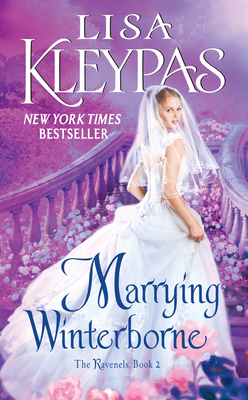 Marrying Winterborne (Paperback)
Avon, 9780062371850, 416pp.
Publication Date: May 31, 2016
* Individual store prices may vary.
Description
A ruthless tycoon
Savage ambition has brought common-born Rhys Winterborne vast wealth and success. In business and beyond, Rhys gets exactly what he wants. And from the moment he meets the shy, aristocratic Lady Helen Ravenel, he is determined to possess her. If he must take her virtue to ensure she marries him, so much the better . . .
A sheltered beauty
Helen has had little contact with the glittering, cynical world of London society. Yet Rhys's determined seduction awakens an intense mutual passion. Helen's gentle upbringing belies a stubborn conviction that only she can tame her unruly husband. As Rhys's enemies conspire against them, Helen must trust him with her darkest secret. The risks are unthinkable . . . the reward, a lifetime of incomparable bliss. And it all begins with…
Marrying Winterborne
Praise For Marrying Winterborne…
"The novel's parade of complicated characters is set against a compelling backdrop of Victorian England, with all the fashion and technological changes of the era. Kleypas is a masterful writer, and her latest offering will be welcomed by fans old and new."

"Picking up where Cold-Hearted Rake leaves off, this engaging tale brings class bias, illegitimacy, and assorted social issues of the Victorian era into sharp focus and seamlessly continues the series while hinting at escapades to come. Beautifully done."

"Emotional depth, appealing characters, strong storylines and sexual tension are what make Kleypas' novels reader favorites...but what will truly captivate them is watching the characters grow as love makes them the best they can be. A lovely, unforgettable story."