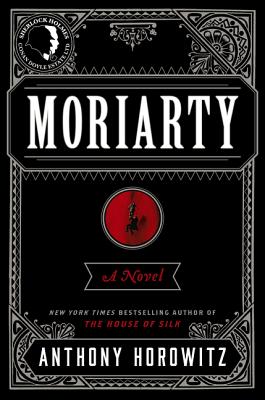 Moriarty (Hardcover)
Harper, 9780062377180, 304pp.
Publication Date: December 9, 2014
* Individual store prices may vary.
December 2014 Indie Next List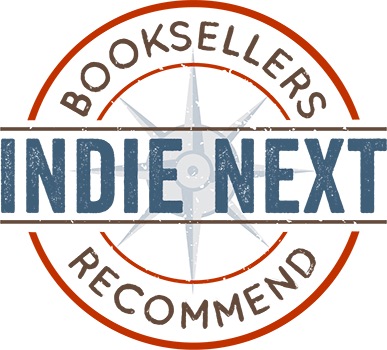 "I've been reading Sherlock Holmes pastiches for 20 years, but I've never read anything as devious as this! After the famous encounter between Holmes and Moriarty at Reichenbach Falls, Inspector Athelney Jones and Pinkerton Agent Frederick Chase are thrown together to combat the rising shadow of an American crime boss looking to take over Moriarty's empire. Horowitz wisely does not try to imitate Doyle's style, but instead comes up with a unique voice with several parallels to the Holmes and Watson dynamic. As soon as you finish, you'll want to read it again with a new appreciation for Horowitz's masterful plotting. Exquisitely done!"
— Steven Sautter, Books Inc., Palo Alto, CA
View the List
Description
The game is once again afoot in this thrilling mystery from the bestselling author of The House of Silk, sanctioned by the Conan Doyle estate, which explores what really happened when Sherlock Holmes and his arch nemesis Professor Moriarty tumbled to their doom at the Reichenbach Falls.
Internationally bestselling author Anthony Horowitz's nail-biting new novel plunges us back into the dark and complex world of detective Sherlock Holmes and Moriarty—dubbed the Napoleon of crime" by Holmes—in the aftermath of their fateful struggle at the Reichenbach Falls.
Days after the encounter at the Swiss waterfall, Pinkerton detective agent Frederick Chase arrives in Europe from New York. Moriarty's death has left an immediate, poisonous vacuum in the criminal underworld, and there is no shortage of candidates to take his place—including one particularly fiendish criminal mastermind.
Chase and Scotland Yard Inspector Athelney Jones, a devoted student of Holmes's methods of investigation and deduction originally introduced by Conan Doyle in "The Sign of Four", must forge a path through the darkest corners of England's capital—from the elegant squares of Mayfair to the shadowy wharfs and alleyways of the London Docks—in pursuit of this sinister figure, a man much feared but seldom seen, who is determined to stake his claim as Moriarty's successor.
A riveting, deeply atmospheric tale of murder and menace from one of the only writers to earn the seal of approval from Conan Doyle's estate, Moriarty breathes life into Holmes's dark and fascinating world.
Praise For Moriarty…
"The author turns up the suspense, the sleuths turn up the clues, and crooks end up dead all while Moriarty's specter hovers. Anything but elementary, this clever thriller is sure to please Sherlock fans."

"Anthony Horowitz throws down the gauntlet in his infernally clever Sherlock Holmes pastiche."

"Ultimately, the dastardly deeds, the cleverness behind the crimes and the detailed narrative spark multiple echoes of Holmesian elements while producing something new: a pleasurably imaginative theory of what might happened immediately following the showdown at the Falls."

"A tour de force quite unlike any other fruit from these densely plowed fields… canny Sherlock-ian Horowitz still has more tricks up his sleeve.… A rare treat, a mystery as original as it is enthralling."

"A stunning riff on the Holmes-Moriarty clash. It's full of allusions to the Holmes cannon that Sherlockians will congratulate themselves for spotting, then wince moments later when Horowitz gently reveals the prank.... Horowitz spins his tale in pitch-perfect Watsonian prose…setting readers up for a finale that is truly jaw-dropping."

"Though Horowitz dishes up the gore and violence with relish, he also offers all the tropes one might expect from a Holmes yarn, including baffling coded messages, impossible murders and clever red herrings... its plotting just as brilliantly gnarly but its tone more self-aware and laced with in-jokes."

"Is there nothing Anthony Horowitz touches that doesn't turn to gold? ...He captures Conan Doyle's narrative technique to perfection. Gory murders, honest thieves, brilliant disguises, breathless chases and red herrings abound."

"In this skilfully executed follow on, Horowitz takes up the Conan Doyle baton and creates a suitably stylish and twisty detective story."

"Thrilling and compelling, with a stunning twist, this is written as if Conan Doyle were at Horowitz's shoulder, and is—in my view—the finest crime novel of the year."

"An unpredictable and twist-filled mystery from start to finish. But what do you expect from the man penning the next James Bond novel?"
or
Not Currently Available for Direct Purchase