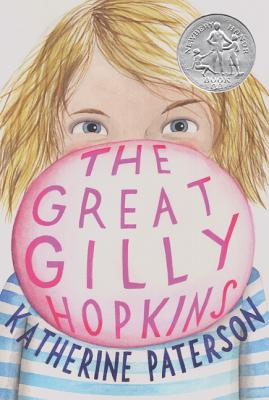 The Great Gilly Hopkins (Paperback)
HarperCollins, 9780062386175, 256pp.
Publication Date: February 3, 2015
* Individual store prices may vary.
Description
This Newbery Honor Book from bestselling author Katherine Paterson will simultaneously tug on the heartstrings and cause laugh-out-loud laughter.
Eleven-year-old Gilly has been stuck in more foster families than she can remember, and she's disliked them all. She has a reputation for being brash, brilliant, and completely unmanageable, and that's the way she likes it. So when she's sent to live with the Trotters—by far the strangest family yet—she knows it's only a temporary problem.
Gilly decides to put her sharp mind to work and get out of there fast. She's determined to no longer be a foster kid. Before long she's devised an elaborate scheme to get her real mother to come rescue her. Unfortunately, the plan doesn't work out quite as she hoped it would....
About the Author
Katherine Paterson is one of the world's most celebrated and beloved authors. Among her many awards are two Newberys and two National Book Awards, and she was recently named a "Living Legend" by the Library of Congress. She has been published in more than 22 languages in a variety of formats, from picture books to historical novels.
Praise For The Great Gilly Hopkins…
"The arrogant, bitter heroine of this moving story is a wisecracking, gum-chewing kid who has been shuttled from one foster home to another. . . . [She is portrayed] with warmth and wit, in a story filled with love and compassion."
— CE

"This perceptive story draws strength from its finely delineated characters and rich, moving narrative."
— ALA Booklist

"This fabulous book will give you rich discussions about her anger and how in that anger, she reacts without thinking." 15 Banned Books Every Tween and Teen Should Read
— Brightly