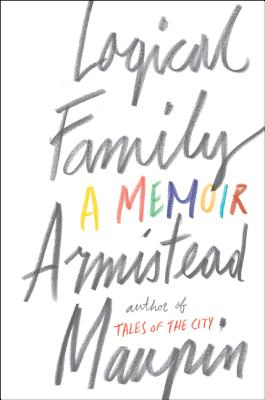 Logical Family
A Memoir
Hardcover

* Individual store prices may vary.
Other Editions of This Title:
Digital Audiobook (10/2/2017)
Paperback (9/4/2018)
MP3 CD (10/3/2017)
Compact Disc (10/3/2017)
Compact Disc (10/3/2017)
October 2017 Indie Next List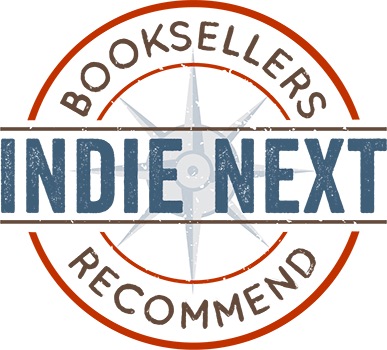 "Armistead Maupin's new memoir, Logical Family, tells the story of his life with the same humor and grace that have made his Tales of the City series so beloved. Fans will delight in reading about the inspirations for Barbary Lane and its inhabitants, but readers who are brand new to Maupin will also fall in love. His story is that of a young boy growing up in the old South, in the Navy, in Vietnam, and in the closet - at least until he found his home in 1970s San Francisco. Even if he weren't already an LGBT icon and literary hero, this memoir would be one to champion."
— Emilie Sommer, East City Bookshop, Washington, DC
View the List
Description
"A book for any of us, gay or straight, who have had to find our family. Maupin is one of America's finest storytellers."—Neil Gaiman
"I fell in love with Maupin's effervescent Tales of the City decades ago, and his genius turn at memoir is no less compelling. Logical Family is a must read."—Mary Karr
In this long-awaited memoir, the beloved author of the bestselling Tales of the City series chronicles his odyssey from the old South to freewheeling San Francisco, and his evolution from curious youth to ground-breaking writer and gay rights pioneer.
Born in the mid-twentieth century and raised in the heart of conservative North Carolina, Armistead Maupin lost his virginity to another man "on the very spot where the first shots of the Civil War were fired." Realizing that the South was too small for him, this son of a traditional lawyer packed his earthly belongings into his Opel GT (including a beloved portrait of a Confederate ancestor), and took to the road in search of adventure. It was a journey that would lead him from a homoerotic Navy initiation ceremony in the jungles of Vietnam to that strangest of strange lands: San Francisco in the early 1970s.
Reflecting on the profound impact those closest to him have had on his life, Maupin shares his candid search for his "logical family," the people he could call his own. "Sooner or later, we have to venture beyond our biological family to find our logical one, the one that actually makes sense for us," he writes. "We have to, if we are to live without squandering our lives." From his loving relationship with his palm-reading Grannie who insisted Maupin was the reincarnation of her artistic bachelor cousin, Curtis, to an awkward conversation about girls with President Richard Nixon in the Oval Office, Maupin tells of the extraordinary individuals and situations that shaped him into one of the most influential writers of the last century.
Maupin recalls his losses and life-changing experiences with humor and unflinching honesty, and brings to life flesh-and-blood characters as endearing and unforgettable as the vivid, fraught men and women who populate his enchanting novels. What emerges is an illuminating portrait of the man who depicted the liberation and evolution of America's queer community over the last four decades with honesty and compassion—and inspired millions to claim their own lives.
Logical Family includes black-and-white photographs.
Praise For Logical Family: A Memoir…
"A sweetly frank and funny memoir by a storyteller in the first rank." — O Magazine
"Entertaining…. Wry and sharply drawn…. There is a good deal of what one expects from Maupin, wit and heartache rolled up into a tidy package, so that any anecdote can bring an ache of longing and a belly laugh all in the same paragraph. There is also vivid, sharp writing." — New York Times Book Review
"I fell in love with Maupin's effervescent Tales of the City decades ago, and his genius turn at memoir is no less compelling. Logical Family is a must read." — Mary Karr
"Engaging and revelatory, Maupin's memoir is a delight, punctuating a distinguished career in letters." — San Francisco Chronicle
"A book for any of us, gay or straight, who have had to find our family. Maupin is one of America's finest storytellers, and the story of his life is a story as fascinating, as delightful and as compulsive as any of the tales he has made up for us." — Neil Gaiman
"Wise, witty, and beautifully told." — People, Book of the Week
"Logical Family gives selflessly of such heartrending experience as it journeys through Maupin's life." — Slate
"Vivid and charming." — Minneapolis Star Tribune
"Maupin is a gifted story teller. His memoir packs much into 289 pages.... Humorous and poignant by turns." — Charlotte News & Observer
"Engrossing and emotional…. The story is told with such clarity that even those unfamiliar with Maupin's work can appreciate his life experiences…. The true prize here is the cleverness with which Maupin bares his soul. Maupin ties the bonds of joy and heartache he shares with both his families (biological and 'logical'), and in so doing he has crafted a nuanced reflection on what it means to love and be loved in a flawed but beautiful world." — Publishers Weekly, starred review
"There could be no more appropriate title for Maupin's own tale, which relates his coming of age from a rigidly conservative Southern childhood to one of the most notable writers of the 20th century. Maupin writes vibrantly…. With just the right amounts of humor, thoughtfulness, and poignancy." — Library Journal, starred review
"Maupin is a sympathetic and soulful storyteller. His account of a past struggle for equality is especially important in our fraught present." — BookPage
"Master storyteller Armistead Maupin — the man who defined the difference between 'a biological family' and 'a logical family,' who is both gifted with fearless art and the ability to speak for millions — finally tells his own story. Logical Family is a sweet, filthy peach of a memoir from a cultural explosion of a man." — Caitlin Moran
"It is easy to understand Maupin's reputation for geniality, given his openheartedness as a person and his honesty as a writer; and that will make this delightful chronicle attractive to a wide range of readers, whether they're familiar with his fiction or not." — Booklist
"Logical Family is a beautiful memoir — so tender and funny and dignified and kind that it left me a little weepy." — Alan Cumming
"The unflinchingly honest, often humorous, and ultimately powerful memoir of one of the most influential American writers of our time." — The Advocate
"An enormously talented writer—witty but always sympathetic, generous in showing us the secrets of his heart.... By writing about what's seemingly different Armistead Maupin always manages to capture what's so hilariously painfully true for all of us." — Amy Tan, author of The Joy Luck Club and The Valley of Amazement
"Maupin deftly illustrates how far America and the pioneering Anna have come, and nearly 40 years into the [Tales of the City] series, his writing remains wildly addictive but is deeper and richer." — People
"Together, the nine volumes of 'Tales' constitute a cultural touchstone that has enlarged our understanding of the varieties of human behavior…. 'Tales of the City' remains an immensely readable accomplishment that wears its significance lightly." — Washington Post
"A consummate entertainer who has made a generation laugh... It is Maupin's Dickensian gift to be able to render love convincingly." — Edmund White, Times Literary Supplement
Harper, 9780062391223, 304pp.
Publication Date: October 3, 2017
About the Author
Armistead Maupin is the author of the nine-volume Tales of the City series, which includes Tales of the City, More Tales of the City, Further Tales of the City, Babycakes, Significant Others, Sure of You, Michael Tolliver Lives, Mary Ann in Autumn, and now The Days of Anna Madrigal. Maupin's other novels include Maybe the Moon and The Night Listener. Maupin was the 2012 recipient of the Lambda Literary Foundation's Pioneer Award. He lives in San Francisco with his husband, the photographer Christopher Turner.
or
Not Currently Available for Direct Purchase