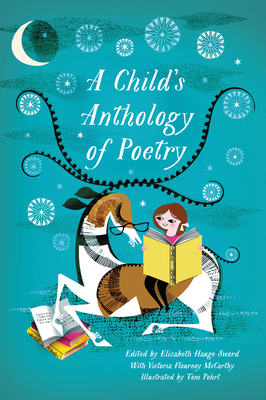 A Child's Anthology of Poetry (Paperback)
Ecco, 9780062393371, 344pp.
Publication Date: April 28, 2015
Other Editions of This Title:
Hardcover (9/1/1997)
* Individual store prices may vary.
Description
A timeless collection celebrating the joys of poetry for children of all ages—an indispensable introduction to literature and life that brings together essential classic children's poems with the best of modern and contemporary international poetry.
The simple pleasures of reading and listening to poetry can make unforgettable memories in childhood and help children develop an interest in language and storytelling. From Robert Frost to Maya Angelou, Shel Silverstein to Emily Dickinson, this collection emphasizes the fun and diversity of poetry, providing young readers with a well-rounded, inclusive selection of poets.
Under the guidance of a special advisory board of esteemed poets, and featuring artwork by Tom Pohrt, the well-known illustrator of Crow and Weasel, A Child's Anthology of Poetry includes favorite poems such as William Blake's "The Tyger" and Lewis Carroll's "Jabberwocky," in addition to more recent classics such as Elizabeth Bishop's "Sestina" and Theodore Roethke's "My Papa's Waltz." Full of surprises and lyric charm, this delightful volume will be treasured by generations of readers.
About the Author
Elizabeth Hauge Sword was raised in New York City. A graduate of Dartmouth College, she previously worked for ABC Sports and was a field producer for ABC Radio. She teaches elementary-school children and runs a computer consulting business. Sword lives in Princeton, New Jersey.