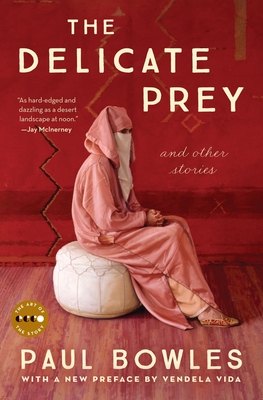 The Delicate Prey Deluxe Edition (Paperback)
And Other Stories (Art of the Story)
Ecco Press, 9780062393852, 320pp.
Publication Date: June 23, 2015
Description
Paul Bowles's classic collection of short stories, available in a deluxe paperback edition--part of Ecco's Art of the Story series.
"All the tales are a variety of detective story," wrote Bowles of this, his first short story collection, "in which the reader is the detective; the mystery is in the motivation for the characters'' behavior." In such stories as "A Distant Episode" and How Many Midnights," Bowles pushes human character beyond socially defined limits and maps a transformed (often horribly transformed) reality.
Bowles captures the duality of human frailty and cruelty in these seventeen taut and atmospheric tales, written between 1939 and 1949. Brutal and gorgeous, visceral yet perceptive, this timeless collection is "one of the most profound, beautifully wrought, and haunting collections in our literature. . . at once austere, witty, violent, and sensuous. . . . His language has a purity of line, a poise and authority entirely its own, capable of instantly modulating from farce to horror without a ruffle" (Tobias Wolff).
Advertisement