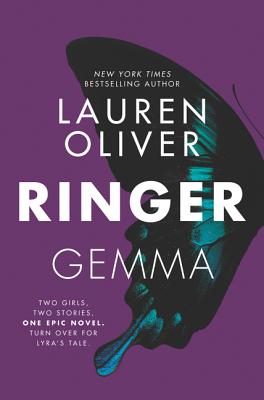 Ringer (Replica #2) (Hardcover)
HarperCollins, 9780062394194, 528pp.
Publication Date: October 3, 2017
Other Editions of This Title:
Digital Audiobook (10/2/2017)
Compact Disc (10/3/2017)
* Individual store prices may vary.
Description
Like its ambitious companion novel, Replica, this far-reaching novel by the powerhouse author of Before I Fall and the Delirium trilogy digs deep into questions of how to be a human being in a world where humanity cannot be taken for granted.
In the world outside of the Haven Institute, Lyra and Caelum are finding it hard to be human—and Lyra, infected at Haven with a terrible disease, finds her symptoms are growing worse. When Caelum leaves without warning, Lyra follows him, seeking a pioneering organization in Philadelphia that might have a cure. But what they uncover there is a shocking connection to their past, even as their future seems in danger of collapsing.
Though Gemma just wants to go back to her normal life after Haven, she soon learns that her powerful father has other plans for the replicas—unless she and her boyfriend Pete can stop him. But they soon learn that they aren't safe either. The Haven Institute wasn't destroyed after all, and now Gemma is the one behind the walls.
Bestselling author Lauren Oliver brings the Replica duology to a shocking close in Ringer, but like both Gemma and Lyra, you won't be able to leave the world of Haven behind after you've turned the last page.
About the Author
Lauren Oliver is the cofounder of media and content development company Glasstown Entertainment, where she serves as the President of Production.
She is also the New York Times bestselling author of the YA novels Replica, Vanishing Girls, Panic, and the Delirium trilogy: Delirium, Pandemonium, and Requiem, which have been translated into more than thirty languages. The film rights to both Replica and Lauren's bestselling first novel, Before I Fall, were acquired by Awesomeness Films. Before I Fall was adapted into a major motion picture starring Zoey Deutch. It debuted at the Sundance Film Festival in 2017, garnering a wide release from Open Road Films that year.
Oliver is a 2012 E. B. White Read-Aloud Award nominee for her middle-grade novel Liesl & Po, as well as author of the middle-grade fantasy novel The Spindlers and The Curiosity House series, co-written with H.C. Chester. She has written one novel for adults, Rooms.
Oliver co-founded Glasstown Entertainment with poet and author Lexa Hillyer. Since 2010, the company has developed and sold more than fifty-five novels for adults, young adults, and middle-grade readers. Some of its recent titles include the New York Times bestseller Everless, by Sara Holland; the critically acclaimed Bonfire, authored by the actress Krysten Ritter; and The Hunger by Alma Katsu, which received multiple starred reviews and was praised by Stephen King as "disturbing, hard to put down" and "not recommended…after dark."
Oliver is a narrative consultant for Illumination Entertainment and is writing features and TV shows for a number of production companies and studios.
Oliver received an academic scholarship to the University of Chicago, where she was elected Phi Beta Kappa. She received a Master of Fine Arts in Creative Writing from New York University.
www.laurenoliverbooks.com.
Praise For Ringer (Replica #2)…
"The third-person narration plunges along at a positively addicting pace. Speculative fiction at its core, Oliver's novel is also a reflection on the nature of humanity as explored through the dualities of life/death, autonomy/ownership, truth/lies, and good/evil."
— Kirkus Reviews

"The mirrored structure and flip book format work especially well here, as the two narratives connect but rely less on reimagining the same scenes, heightening the emotional resonance and providing double the suspense. This sequel is more exciting and a great deal steamier, with authentically bittersweet resolutions."
— Booklist

"Like Replica, this entry is a flip book and can be read in either order or by alternating between Gemma's and Lyra's stories—yet the narratives are intertwined, making for an interesting reading experience for teens.... Bringing this duology to a close, this sequel will delight fans of the previous entry."
— School Library Journal