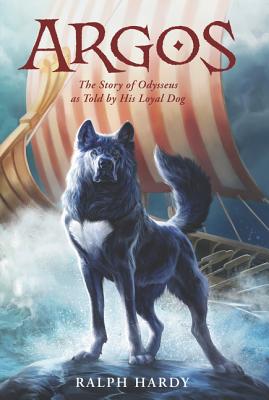 Argos
The Story of Odysseus as Told by His Loyal Dog
Paperback

* Individual store prices may vary.
Description
Fans of Rick Riordan's Percy Jackson series will love this reimagining of Homer's The Odyssey told from the point of view of Odysseus's loyal dog, Argos.
Now available in paperback, this rousing story of devotion and determination is an original take on one of the most beloved myths of all time.
For twenty years, the great hero Odysseus struggles to return to home on Ithaka. He defeats monsters. He outsmarts the Cyclops. He battles the gods. He does whatever it takes to reunite with his family.
And what of that family—his devoted wife, Penelope; his young son, Telemachos; his dog, Argos? For those twenty years, they wait, unsure whether they will ever see Odysseus again. But Argos has found a way to track his master.
Any animal who sets foot or wing on Ithaka brings him news of Odysseus's epic voyage. These tales bring hope that one day his master will return. Meanwhile, Argos the loyal dog watches over his master's family and protects them from the dangers that surround a throne without its king.
Praise For Argos: The Story of Odysseus as Told by His Loyal Dog…
Hand this one to die-hard readers of the "Percy Jackson" series who are looking for a more traditional rendition of the Greek tales. — School Library Journal
Inventive retelling of Homer's Odyssey — ALA Booklist
Argos offers mythology-loving 9- to 12-year-olds a fresh point of access to the great story. — Wall Street Journal
HarperCollins, 9780062396792, 400pp.
Publication Date: March 27, 2018
About the Author
Ralph Hardy is a professor of English at North Carolina Central University in Durham, North Carolina. He graduated from the University of North Carolina with a degree in English and received his MFA from Columbia College, Chicago. He now lives in Chapel Hill, North Carolina, with his wife and children and a dog named Harvey, who is nothing like Argos. He is the author of Argo: The Story of Odysseus as Told by His Loyal Dog, The Cheetah Diaries, Lefty: A Novel, and a number of short stories. For more information go to www.ralphhardyfiction.com.
or
Not Currently Available for Direct Purchase