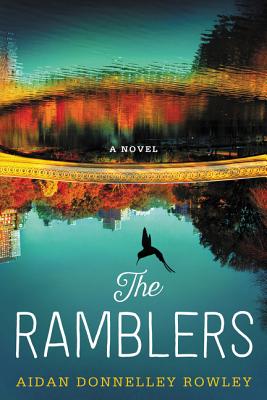 The Ramblers
A Novel
Hardcover

* Individual store prices may vary.
Other Editions of This Title:
Digital Audiobook (2/8/2016)
Paperback (10/4/2016)
Compact Disc (2/9/2016)
February 2016 Indie Next List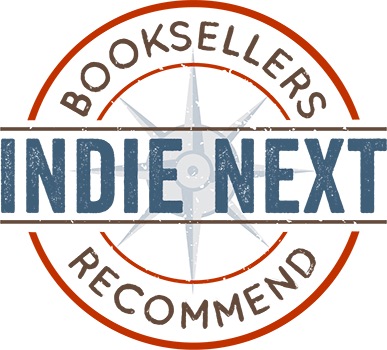 "This charming book is an homage to families - both the ones we are born with and the ones we create. It follows three characters in their early 30s who are trying to take the next steps toward growing up, deciding who they really are, and what they really want to do with the rest of their lives. They are closely linked and surrounded by family members who are in turns supportive, destructive, and ultimately loving. As members of New York's privileged, they are free to explore their options while enjoying the best the city has to offer. You will laugh, cry, and cheer these characters on as they come to terms with both their past and their future."
— Ann Carlson (W), Waterfront Books, Georgetown, SC
View the List
Description
For fans of J. Courtney Sullivan, Meg Wolitzer, Claire Messud, and Emma Straub, a gorgeous and absorbing novel of a trio of confused souls struggling to find themselves and the way forward in their lives, set against the spectacular backdrop of contemporary New York City.
Set in the most magical parts of Manhattan—the Upper West Side, Central Park, Greenwich Village—The Ramblers explores the lives of three lost souls, bound together by friendship and family. During the course of one fateful Thanksgiving week, a time when emotions run high and being with family can be a mixed blessing, Rowley's sharply defined characters explore the moments when decisions are deliberately made, choices accepted, and pasts reconciled.
Clio Marsh, whose bird-watching walks through Central Park are mentioned in New York Magazine, is taking her first tentative steps towards a relationship while also looking back to the secrets of her broken childhood. Her best friend, Smith Anderson, the seemingly-perfect daughter of one of New York's wealthiest families, organizes the lives of others as her own has fallen apart. And Tate Pennington has returned to the city, heartbroken but determined to move ahead with his artistic dreams.
Rambling through the emotional chaos of their lives, this trio learns to let go of the past, to make room for the future and the uncertainty and promise that it holds. The Ramblers is a love letter to New York City—an accomplished, sumptuous novel about fate, loss, hope, birds, friendship, love, the wonders of the natural world and the mysteries of the human spirit. 
Praise For The Ramblers: A Novel…
"THE RAMBLERS is an engrossing, meticulously observed novel of New York. Aidan Donnelley Rowley explores the lives of characters navigating the challenges of friendship, jealousy, love and the need to confront their past before they can create a future."
— Will Schwalbe, author of the New York Times Bestseller THE END OF YOUR LIFE BOOK CLUB.

"In this spirited, compulsively-readable, sophisticated tale of entangled urban lives, Aidan Donnelley Rowley has written a love letter to New York, full of sparkling innocence and its ensuing heartache. THE RAMBLERS is a pure delight."
— Dani Shapiro, author of Devotion and Still Writing

Witty and engaging, The Ramblers takes us deep into the cloistered world of three New Yorkers, where privilege does not necessarily lead to happiness. Aidan Donnelley Rowley is an expert at revealing her characters with depth and care."
— Mira Jacob, author of The Sleepwalker's Guide to Dancing

"Chock full of the crackling wit, irreverent humor and raw honesty [...] A whirlwind foray into the New York City that Aidan Donnelley Rowley knows and loves -- and writes-- so well."
— Allison Pataki, New York Times Bestselling author of The Accidental Empress

"Aidan Donnelley Rowley's finely honed prose creates a New York story that had me enchanted from the first flirtation. It's not often that a book embeds you so deeply with the characters that you feel as if you are in the story."
— Lee Woodruff, New York Times bestselling author of Those We Love Most

"The Ramblers weaves a bewitching, wise tale of how love's path may take unexpected twists and turns. [...] a deeply moving and elegant book about how we find ourselves and each other. It pulled me in with its first pages, and wouldn't let go until the last."
— Sophie McManus, author of The Unfortunates

"Rowley once again captures the bright dialog, urban and romantic insecurities, and stylish lifestyle of a group of appealing upper-echelon mid-30s Manhattanites who defy the jaded stereotypes and will have readers rooting for them as they stumble their way to happiness. Irresistible."
— Library Journal (starred review)

"Sharing that stage, though, is the natural world of Central Park, and the juxtaposition of the human noise against the quiet of the park gives the author's view of New York an appealing depth."
— Booklist

"vivid and charming…"
— Publishers Weekly

"…We're calling it now, this one is going to be a best-seller and is a must-have for novel-lovers."
— Hello Real Life

"This gorgeous second novel by Aidan Donnelley Rowley centers on three different people in Manhattan in the week leading up to Thanksgiving weekend. [...] Sprinkled with beautiful literary references throughout, The Ramblers is a must read for bibliophiles."
— POPSUGAR.

"Over a week in New York City, a trio of friends-an heiress, a photographer, and an ornithologist (fun, right?)-support one another like family through hard times. Discuss with your gang over brunch."
— Glamour

"Think Friends with a little more drama and no laugh track. About three twenty-somethings (a socialite, a newly rick techie...and a birdwatcher!) in NYC. Perfect for the long weekend."
— The Skimm

"It's elegantly written and sharply funny."
— Us Weekly

"Three New Yorkers-a bird watcher, a type-A fixer, and an artist-try to navigate the zigzags of living and loving in the city during one crucial week."
— Cosmopolitan

"A week of soul-searching and lovemaking among Yale alumni in New York... Enjoyable."
— Kirkus Reviews

"Clio, Smith and Tate would feel completely lost in the world, if not for their enduring friendship. Rambling through New York City one fateful week, the trip learns from each other how to let go of past heartaches and open themselves to the uncertainty and promise that the future holds."
— Woman's World

"Although it's early, we've already committed to Aidan Donnelley Rowley's The Ramblers as one of our favorite books of the year…You'll at once fall in love with both the characters and with New York City itself…"
— Domino

"You're sure to be drawn into these characters and the lessons they learn throughout the emotional chaos of their lives."
— Bustle
William Morrow, 9780062413314, 400pp.
Publication Date: February 9, 2016
About the Author
Born and raised in New York City, Aidan Donnelley Rowley graduated from Yale University and received her law degree from Columbia University. She is the author of a previous novel, Life After Yes, and the creator of the Happier Hours Literary Salons. She lives in Manhattan with her husband and three daughters.
or
Not Currently Available for Direct Purchase