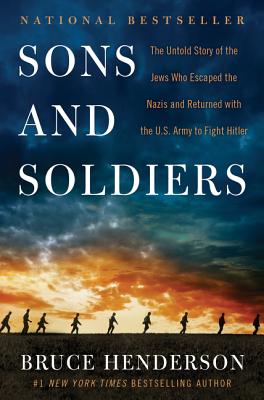 Sons and Soldiers
The Untold Story of the Jews Who Escaped the Nazis and Returned with the U.S. Army to Fight Hitler
Hardcover

* Individual store prices may vary.
Other Editions of This Title:
Digital Audiobook (7/24/2017)
Paperback, Large Print (7/25/2017)
Paperback (7/3/2018)
MP3 CD (7/25/2017)
Compact Disc (7/25/2017)
Compact Disc (7/25/2017)
August 2017 Indie Next List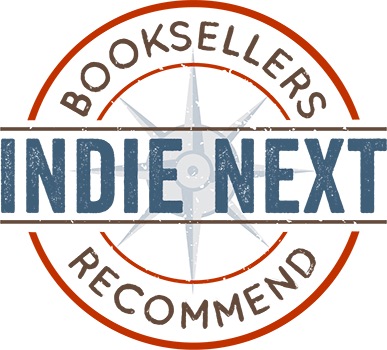 "Fans of Unbroken and The Boys in the Boat will be thrilled to know that that there is at least one more thrilling tale of WWII heroism able to leave readers nearly breathless. Sons and Soldiers is the remarkable story of German-born Jews who escaped the country during Hitler's rise to power. After training with the U.S. military, these same men returned to their homeland to fight the Nazis. Their knowledge of German culture, geography, and language made them uniquely skilled at gathering enemy intelligence, but also especially vulnerable should they be captured. Bruce Henderson has written a masterpiece, an inspiring and gripping tale of selfless men who risked everything to defeat unspeakable evil."
— Christopher Rose, The Spirit Of '76 Bookstore, Marblehead, MA
View the List
Description
New York Times Bestseller
The definitive story of the Ritchie Boys, as featured on CBS's 60 Minutes
"An irresistible history of the WWII Jewish refugees who returned to Europe to fight the Nazis." —Newsday
They were young Jewish boys who escaped from Nazi-occupied Europe and resettled in America. After the United States entered the war, they returned to fight for their adopted homeland and for the families they had left behind. Their stories tell the tale of one of the U.S. Army's greatest secret weapons.
Sons and Soldiers begins during the menacing rise of Hitler's Nazi party, as Jewish families were trying desperately to get out of Europe. Bestselling author Bruce Henderson captures the heartbreaking stories of parents choosing to send their young sons away to uncertain futures in America, perhaps never to see them again. As these boys became young men, they were determined to join the fight in Europe. Henderson describes how they were recruited into the U.S. Army and how their unique mastery of the German language and psychology was put to use to interrogate German prisoners of war.
These young men—known as the Ritchie Boys, after the Maryland camp where they trained—knew what the Nazis would do to them if they were captured. Yet they leapt at the opportunity to be sent in small, elite teams to join every major combat unit in Europe, where they collected key tactical intelligence on enemy strength, troop and armored movements, and defensive positions that saved American lives and helped win the war. A postwar army report found that nearly 60 percent of the credible intelligence gathered in Europe came from the Ritchie Boys.
Sons and Soldiers draws on original interviews and extensive archival research to vividly re-create the stories of six of these men, tracing their journeys from childhood through their escapes from Europe, their feats and sacrifices during the war, and finally their desperate attempts to find their missing loved ones. Sons and Soldiers is an epic story of heroism, courage, and patriotism that will not soon be forgotten.
Praise For Sons and Soldiers: The Untold Story of the Jews Who Escaped the Nazis and Returned with the U.S. Army to Fight Hitler…
"Sons and Soldiers tells the remarkable story of how 2,000 German-born Jews were able to get the crucial intelligence that saved American lives and helped win World War II. ... The message of their courage and patriotism should not be lost in today's war on terrorism."
— Leon Panetta, Former Director of the CIA and Former Secretary of Defense

"Henderson is a skilled storyteller. Sons and Soldiers records concrete acts of courage, commitment, compassion... and, of course, unspeakable cruelty."
— San Francisco Chronicle

"Highly compelling. … The Ritchie Boys… are the unsung heroes who saved so many American lives and helped win the war."
— Daily Mail (London)

"Riveting. ... Richly detailed. ... Puts readers alongside the Ritchie Boys in some of the darkest moments of history. ... A spellbinding account of extraordinary men at war."
— USA Today

"Gripping. … A story of courage and determination, revenge and redemption. … Opens a window into a much-ignored aspect of the war. … A magnificent story, one crying out to be told, and one that is told very well."
— Boston Globe

"Thrilling. ... Gripping. ... An overdue tribute to these unique Americans."
— Kirkus Reviews (starred review)

"Harrowing. ... No small amount of courage was needed for [the Ritchie Boys'] work. ... Their contribution to victory is undeniable."
— New York Post

"[A] mesmerizing account of how frightened boys grew into fearless men... to fight Nazi barbarianism."
— San Antonio Express-News

"An irresistible history of the WWII Jewish refugees who returned to Europe to fight the Nazis."
— Newsday

"A revelatory work about a group of Jewish men whose World War II journeys are so implausible and heroic it's difficult to understand why so few of us knew about them before now. A book of fear, flight and almost divine retribution."
— Steve Twomey, Pulitzer Prize-winning author of Countdown to Pearl Harbor

"A must-read. ... Poignant. ... Henderson is a wonderful storyteller who has written a never-before-told chapter of the Second World War."
— Jewish Book Council

"An ably researched and written account. ... Henderson does well to humanize the story."
— Publishers Weekly

"A first-rate account of one of the last, great untold stories of World War II."
— Steven P. Remy, author of The Malmedy Massacre

"[A] sparkling account of young Jewish-German exiles deployed... in the fight against Nazi Germany."
— Politico

"Bruce Henderson's Sons and Soldiers artfully evokes the drama of the persecution and flight -- and later, their brave return as soldiers -- of German-born Jewish sons to America, where they found a new home and a divine purpose. More than an enlightening history, it is a stellar addition to the literature of human survival and triumph."
— Colin Heaton, author of The German Aces Speak and The Star of Africa

"An impressive account. ... Henderson expertly delineates the lives and valor of the Ritchie Boys. ... Filled with gripping stories."
— World War II Magazine

"This coming-of-age saga is a story of patriotism and courage unlike any other from World War II. An unforgettable story and a great read, told in Bruce Henderson's poignant and powerful style."
— Bill Sloan, author of Their Backs Against the Sea

"Unforgettable. ... The 'Ritchie Boys' finally get their due. In telling their... story so eloquently, Henderson has done them proud."
— Washington Independent Review of Books (a Favorite Book of 2017)

"Sons and Soldiers is the riveting -- and long neglected -- story of Jewish refugees from Nazi barbarism who fought an intensely personal war for America. Bruce Henderson has delivered a fast-paced and rich narrative."
— Douglas Waller, author of Disciples: The World War II Missions of the CIA Directors Who Fought for Wild Bill Donovan

"An inspiring account. … Chronicles how, despite great personal risk if their Jewish identity was discovered, these soldiers were on the front lines in Europe, gathering crucial intelligence."
— Booklist

"An inspiring story. ... Fans of Stephen Ambrose and World War II histories will enjoy this look into a little-known aspect of U.S. Army operations."
— Library Journal

"A triumph! More than seventy years after World War II ended, historians scramble to unearth a fresh story. With Sons and Soldiers, Bruce Henderson has found one. This gripping account of German Jews who fled their nation only to return as members of an elite U.S. Army unit to help defeat the Nazis, tugs at every emotion."
— John Wukovits, author of Tin Can Titans

"An important, fascinating story."
— Jewish Review of Books

"Pays homage to [the Ritchie Boys'] achievements. ... Achieves a rare intimacy, putting readers in foxholes and interrogation rooms.
— Forward

"An invaluable, must-read addition to the canon of important WWII books, about the thousands of European-born American soldiers whose own odysseys were ingrained in the 20th Century's two most significant narratives: the Holocaust and the Allied war against their families' oppressors in Nazi Germany."
— Steven Karras, author of The Enemy I Knew: German Jews in the Allied Military in World War II

"Fascinating. ... Extensively researched."
— Winnipeg Free Press

"This is an extremely informative book on a little-known subject and is highly recommended."
— Journal of America's Military Past
William Morrow, 9780062419095, 448pp.
Publication Date: July 25, 2017
About the Author
Bruce Henderson has written more than twenty books, including the national bestseller Hero Found and Rescue at Los Baños. Henderson served aboard the aircraft carrier USS Ranger (CVA-61) during the Vietnam War. He lives in Menlo Park, California.
Book Videos
or
Not Currently Available for Direct Purchase