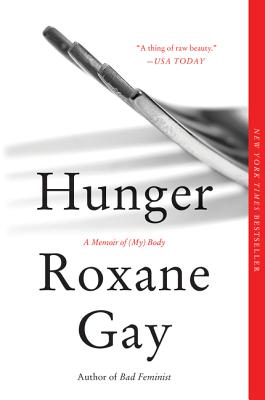 Hunger (Paperback)
A Memoir of (My) Body
Harper Perennial, 9780062420718, 320pp.
Publication Date: June 12, 2018
* Individual store prices may vary.
Summer 2018 Reading Group Indie Next List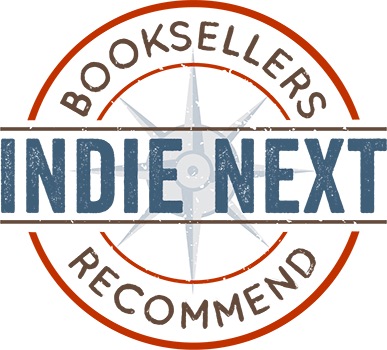 "Brave, heartbreaking, and unflinching, this is a powerful examination of how trauma scars our bodies, how our bodies betray us in return, and how even the most well-meaning among us participate in shaming those whose differences make us uncomfortable. Reading
Hunger
is uncomfortable, illuminating, and necessary."
— Clara Boza, Malaprop's Bookstore/Cafe, Asheville, NC
View the List
Description
From the New York Times bestselling author of Bad Feminist: a searingly honest memoir of food, weight, self-image, and learning how to feed your hunger while taking care of yourself.
"I ate and ate and ate in the hopes that if I made myself big, my body would be safe. I buried the girl I was because she ran into all kinds of trouble. I tried to erase every memory of her, but she is still there, somewhere. . . . I was trapped in my body, one that I barely recognized or understood, but at least I was safe."
In her phenomenally popular essays and long-running Tumblr blog, Roxane Gay has written with intimacy and sensitivity about food and body, using her own emotional and psychological struggles as a means of exploring our shared anxieties over pleasure, consumption, appearance, and health. As a woman who describes her own body as "wildly undisciplined," Roxane understands the tension between desire and denial, between self-comfort and self-care. In Hunger, she explores her past—including the devastating act of violence that acted as a turning point in her young life—and brings readers along on her journey to understand and ultimately save herself.
With the bracing candor, vulnerability, and power that have made her one of the most admired writers of her generation, Roxane explores what it means to learn to take care of yourself: how to feed your hungers for delicious and satisfying food, a smaller and safer body, and a body that can love and be loved—in a time when the bigger you are, the smaller your world becomes.
Praise For Hunger: A Memoir of (My) Body…
"A work of staggering honesty . . . . Poignantly told."

"The book's short, sharp chapters come alive in vivid personal anecdotes. . . . And on nearly every page, Gay's raw, powerful prose plants a flag, facing down decades of shame and self-loathing by reclaiming the body she never should have had to lose."

"Bracingly vivid. . . . Remarkable. . . . Undestroyed, unruly, unfettered, Ms. Gay, live your life. We are all better for having you do so in the same ferociously honest fashion that you have written this book."

"Searing, smart, readable. . . . "Hunger," like Ta-Nehisi Coates' "Between the World and Me," interrogates the fortunes of black bodies in public spaces. . . .  Nothing seems gratuitous; a lot seems brave. There is an incantatory element of repetition to "Hunger": The very short chapters scallop over the reader like waves."

"Luminous. . . . intellectually rigorous and deeply moving."

"Her spare prose, written with a raw grace, heightens the emotional resonance of her story, making each observation sharper, each revelation more riveting. . . . It is a thing of raw beauty."

"Powerful. . . . fierce. . . . Gay has a vivid, telegraphic writing style, which serves her well. Repetitive and recursive, it propels the reader forward with unstoppable force."

"This is the book to read this summer . . . she's such a compelling mind . . . . Anyone who has a body should read this book."

"Hunger is Gay at her most lacerating and probing. . . . Anyone familiar with
Gay's books or tweets knows she also wields a dagger-sharp wit."


"Wrenching, deeply moving. . . a memoir that's so brave, so raw, it feels as if [Gay]'s entrusting you with her soul."

"It is a deeply honest witness, often heartbreaking, and always breathtaking. . . . Gay is one of our most vital essayists and critics."

"Searing."

"This raw and graceful memoir digs deeply into what it means to be comfortable in one's body. Gay denies that hers is a story of "triumph," but readers will be hard pressed to find a better word."

"A heart-rending debut memoir from the outspoken feminist and essayist. . . . An intense, unsparingly honest portrait of childhood crisis and its enduring aftermath."

"Displays bravery, resilience, and naked honesty from the first to last page. . . . Stunning . . . essential reading."

"A work of exceptional courage by a writer of exceptional talent."

Praise for Bad Feminist:"A strikingly fresh cultural critic."

"Roxane Gay is the brilliant girl-next-door: your best friend and your sharpest critic. . . . She is by turns provocative, chilling, hilarious; she is also required reading."

"[Gay is] hilarious. But she also confronts more difficult issues of race, sexual assault, body image, and the immigrant experience. She makes herself vulnerable and it's refreshing."