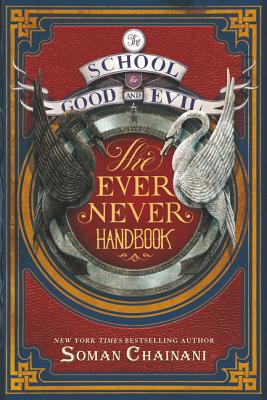 The School for Good and Evil (Hardcover)
The Ever Never Handbook
HarperCollins, 9780062423054, 304pp.
Publication Date: July 12, 2016
Description
Soman Chainani's New York Times bestselling series The School for Good and Evil returns with The Ever Never Handbook Gorgeous full-color illustrations bring your favorite characters like Sophie, Agatha, and Tedros back to school through maps, quizzes, alumni portraits, and more.
Wish you could go to the School for Good and Evil? Join the ranks of heroes and villains who have walked these hallowed halls and mastered what it takes to succeed in their own fairy tales.
Surviving the trials and tribulations of the school is no walk in the park. The Ever Never Handbook is here to help. This handbook equips new students with everything they'll need to excel at the School for Good and Evil. Good luck
Advertisement