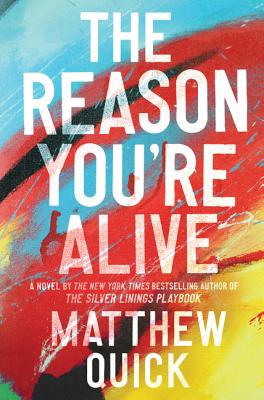 The Reason You're Alive
A Novel
Paperback

* Individual store prices may vary.
Other Editions of This Title:
Digital Audiobook (7/3/2017)
Digital Audiobook (7/3/2017)
Hardcover (7/4/2017)
Compact Disc (7/4/2017)
Paperback, Large Print (7/4/2017)
MP3 CD (7/4/2017)
Compact Disc (7/4/2017)
July 2017 Indie Next List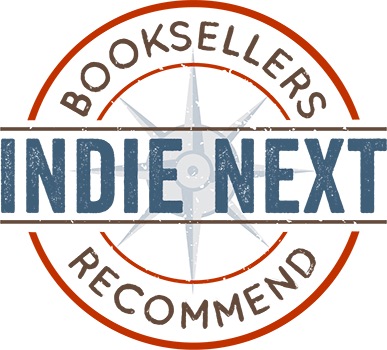 "David Granger is a 68-year-old, conservative war veteran with a bleeding-heart liberal son, a granddaughter who needs him, and a whole lot of emotional baggage from his time in Vietnam. He is patriotic and brash, and he has no problem expressing his opinion. In our current politically divided culture, where people with different views struggle to understand each other, this story has incredible value. I wanted to dislike this protagonist, whose views are so different from my own, but I couldn't. He was kind and caring and his story pulled at my heart."
— Melanie Locke (E), Old Firehouse Books, Fort Collins, CO
View the List
Description
From the New York Times bestselling author of The Silver Linings Playbook comes a "dark, funny, and surprisingly tender" (Publishers Weekly) novel featuring Matthew Quick's most fascinating character yet, a Vietnam vet embarking on a quixotic crusade to track down his nemesis from the war.
After sixty-eight-year-old David Granger crashes his BMW, medical tests reveal a brain tumor that he readily attributes to his wartime Agent Orange exposure. He wakes up from surgery repeating a name no one in his civilian life has ever heard—that of a Native American soldier whom he was once ordered to discipline. David decides to return something precious he long ago stole from the man he now calls Clayton Fire Bear. It may be the only way to find closure in a world increasingly at odds with the one he served to protect. It may also help him to finally recover from his wife's untimely demise.
As David confronts his past to salvage his present, a poignant portrait emerges: that of an opinionated and good-hearted American patriot fighting like hell to stay true to his red, white, and blue heart, even as the country he loves rapidly changes in ways he doesn't always like or understand. Hanging in the balance are Granger's distant art-dealing son, Hank; his adoring seven-year-old granddaughter, Ella; and his best friend, Sue, a Vietnamese American who respects David's fearless sincerity.
Through the controversial, wrenching, and wildly honest David Granger, Matthew Quick offers a no-nonsense but ultimately hopeful view of America's polarized psyche. By turns irascible and hilarious, insightful and inconvenient, David is a complex, wounded, honorable, and loving man. The Reason You're Alive examines how the secrets and debts we carry from our past define us; it also challenges us to look beyond our own prejudices and search for the good in us all.
Praise For The Reason You're Alive: A Novel…
"The author of The Silver Linings Playbook delivers another engaging and screen-ready dramedy about an irascible misfit on a mission for closure." — Atlanta Journal-Constitution
"The role of David Granger may someday be played by an Oscar-hungry actor. But that shouldn't distract from the vivid, high-definition protagonist that already glows from the page.... That candor and honesty gives this first-person narrative its potency. It also supplies the humor." — St. Louis Post-Dispatch
"The Reason You're Alive is fundamentally about the power to forgive both yourself and others.... Quick forces both readers and characters to reexamine their first impressions through his narrator.... In classic Quick fashion, the novel is full of intriguing supporting characters." — AV Club
"Dark, funny, and surprisingly tender." — Publishers Weekly
"A scorching family drama. The Reason You're Alive is narrated with ire and eloquence by David Granger... It's as if Holden Caulfield grew up to be a reflective, even soulful, Archie Bunker.... A touching, old-fashioned drama about the ties that sometimes choke, but always bind." — BookPage
"Surprising.... At the core of the novel is the voice of David Granger, a combination of Archie Bunker and Marlow of Conrad's Heart of Darkness.... A valuable addition to fiction about the tangled aftereffects of Vietnam on soldiers in the field." — Kirkus
"A book of unexpected turns, a fun and funny narrative intermixed with many dark plot lines, The Reason You're Alive is a poignant work and a must-read this summer." — New York Journal of Books
"This new novel from the author of Silver Linings Playbook spotlights an unlikely hero, and a father-son relationship, with wry warmth and humor." — National Book Review
"Poignant and uproarious…. A novel that thrums with energy…. A vibrant and compassionate tale of a complex man finding his way in a divided America." — Minneapolis StarTribune
"Touching and often laugh-out-loud funny." — Asheville Citizen-Times
"An extremely powerful book." — The Missourian
"Quick has an amazing ability to build characters who are big-hearted and hopeful even in the face of great tragedy, heartbreak, and trauma. In this case, once you get beneath the camo and insults, you begin to really see Granger." — Writer's Bone
"David's voice is completely distinctive and compelling — one that captures your attention from the first paragraph. David's story will leave readers laughing one minute and crying the next. Another hit from Quick!" — RT Book Reviews
"Inspiring... Matthew Quick has a way with wounded characters." — Boston Globe, on Love May Fail
"A gratifying romp….Fans of The Silver Linings Playbook know Quick's penchant for emotionally troubled, big-hearted characters, and Good Luck will satisfy those readers and new ones alike." — People, Three Stars, on Good Luck of Right Now
"It's impossible not to love each of these deeply flawed characters….As funny as it is touching, Quick's latest effort is on par with Silver Linings." — USA Today, Four Stars, on Good Luck of Right Now
Harper Paperbacks, 9780062424310, 240pp.
Publication Date: June 26, 2018
About the Author
Matthew Quick (aka Q) is the New York Times bestselling author of several novels, including The Silver Linings Playbook, which was made into an Oscar-winning film, and The Good Luck of Right Now. His work has been translated into thirty languages and has received a PEN/Hemingway Award Honorable Mention. Q lives with his wife, the novelist-pianist Alicia Bessette, on North Carolina's Outer Banks.