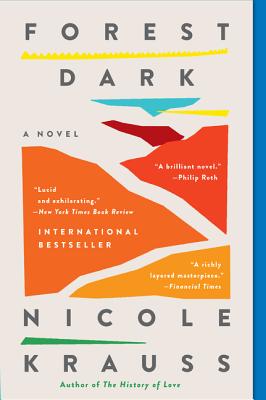 Forest Dark
A Novel
Paperback

* Individual store prices may vary.
Other Editions of This Title:
Digital Audiobook (9/11/2017)
Hardcover (9/12/2017)
CD-Audio (8/7/2018)
CD-Audio (9/12/2017)
Paperback, Large Print (9/12/2017)
October 2017 Indie Next List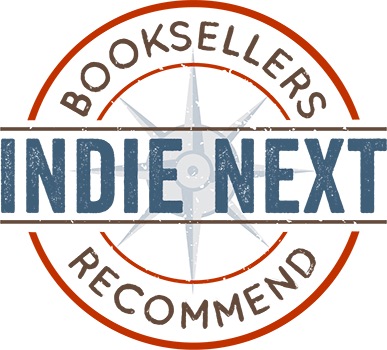 "No surprise: Forest Dark was worth the wait. Tapping into intellectual and deeply personal moments, the two main characters are ones to identify with even as the circumstances they find themselves in are fantastic. Krauss' reflections about marriage are poignant, and there is a lot to contemplate. At first, I enjoyed having moments when I wasn't reading to think, but toward the end I found myself not being able to put it down."
— Kira Wizner, Merritt Books, Millbrook, NY
View the List
Description
National Bestseller • A New York Times Notable Book
Named Best Book of the Year by Esquire, Times Literary Supplement, Elle Magazine, LitHub, Publishers Weekly, Financial Times, Guardian, Refinery29, PopSugar, and Globe and Mail
"A brilliant novel. I am full of admiration." —Philip Roth
"One of America's most important novelists" (New York Times), the award-winning, New York Times bestselling author of The History of Love, conjures an achingly beautiful and breathtakingly original novel about personal transformation that interweaves the stories of two disparate individuals—an older lawyer and a young novelist—whose transcendental search leads them to the same Israeli desert.
Jules Epstein, a man whose drive, avidity, and outsized personality have, for sixty-eight years, been a force to be reckoned with, is undergoing a metamorphosis. In the wake of his parents' deaths, his divorce from his wife of more than thirty years, and his retirement from the New York legal firm where he was a partner, he's felt an irresistible need to give away his possessions, alarming his children and perplexing the executor of his estate. With the last of his wealth, he travels to Israel, with a nebulous plan to do something to honor his parents. In Tel Aviv, he is sidetracked by a charismatic American rabbi planning a reunion for the descendants of King David who insists that Epstein is part of that storied dynastic line. He also meets the rabbi's beautiful daughter who convinces Epstein to become involved in her own project—a film about the life of David being shot in the desert—with life-changing consequences.
But Epstein isn't the only seeker embarking on a metaphysical journey that dissolves his sense of self, place, and history. Leaving her family in Brooklyn, a young, well-known novelist arrives at the Tel Aviv Hilton where she has stayed every year since birth. Troubled by writer's block and a failing marriage, she hopes that the hotel can unlock a dimension of reality—and her own perception of life—that has been closed off to her. But when she meets a retired literature professor who proposes a project she can't turn down, she's drawn into a mystery that alters her life in ways she could never have imagined.
Bursting with life and humor, Forest Dark is a profound, mesmerizing novel of metamorphosis and self-realization—of looking beyond all that is visible towards the infinite.
Praise For Forest Dark: A Novel…
"Brilliant, inventive and ambitious." — USA Today
"She writes insight and revelation better than just about anyone working today…While Krauss' genius has long been evident, of her four books this one cuts closest to the bone. The woods may be dark but Krauss' gorgeous sentences light our way through." — O Magazine
"Strange and beguiling…a mystery that operates on grounds simultaneously literary and existential…metaphysical and emphatically realistic…It's a perfectly Kafkaesque vision, almost uncanny enough to be sublime." — Ruth Franklin, Harper's Magazine
"Delving into the metaphysical and the spiritual realms, Krauss presents a stirring...exploration of the 'unformed and nameless life' that exists alongside the one we're consciously living." — The New Yorker
"Lucid and exhilarating...Elias Canetti once wrote of Kafka that he sought, above all, to preserve his freedom to fail. In this spirit, Krauss, an incisive and creative interpreter of Kafka, allows Nicole and Epstein to regain their own freedom to fail. This particular freedom should never be taken lightly. It's a great gift not only to her characters, but to her readers." — Peter Orner, New York Times Book Review (cover feature)
"A triumphant new novel…that suggests a determination to stretch conventional narrative in unconventional directions…Krauss' prose balances precision and grace…This author is incapable of writing a sentence that does not seem chiseled to perfection…In Forest Dark, Nicole Krauss has once again mastered a light touch in pursuit of weighty themes." — San Francisco Chronicle
"Krauss expertly intertwines musings on theology and the life of Franz Kafka in this beautifully written follow-up to the National Book Award finalist The Great House." — Buzzfeed
"Forest Dark finds Krauss at the top of her game. It is blazingly intelligent, elegantly written, and a remarkable achievement." — Emily St. John Mandel, author of Station Eleven (The Guardian review)
"Krauss's elegant, provocative, and mesmerizing novel is her best yet. Rich in profound insights and emotional resonance...Vivid, intelligent, and often humorous, this novel is a fascinating tour de force." — Publishers Weekly (starred review and boxed)
"One of the bravest and most original writers of her generation… Forest Dark—the best new novel I've read this year…Krauss' intrepid journey into this forest reveals great secrets, involving the tales we tell as we whistle in the dark." — Milwaukee Journal Sentinel
"Entrancing and mysterious…Krauss reflects with singing emotion and sagacity on Jewish history; war; the ancient, plundered forests of the Middle East; and the paradoxes of being. A resounding look at the enigmas of the self and the persistence of the past."  — Booklist (starred review)
"Magnificent. . . . A richly layered masterpiece; creative, profound, insightful, deeply serious, effortlessly elegant, both human and humane. Krauss is a poet and a philosopher, and this latest work does what only the very best fiction can do—startles, challenges and enlightens the reader, while showing the familiar world anew." — Financial Times
"Wildly imaginative, darkly humorous and deeply personal, this novel seems to question the very nature of time and space. Krauss commands our attention, and serious readers will applaud." — Library Journal (starred review)
"This is as original and impressive a work of fiction as I have encountered in years; a welcome reminder of how a novel can be defiantly and brilliantly novel." — Douglas Kennedy, New Statesman
"The tangled necessity of such double-ness is one of Krauss' core themes and the key to her characters' quests: how we are at once shaped and confined by the forms we require for life, be they stories, relationships, or places." — Boston Globe
"Nicole Krauss remains accessible through all of the risks she takes, which might be her greatest feat…Forest Dark expands the possibilities of what the novel is capable of...The novel is a whirlwind, pure and simple. It might not tie up every loose end, but its force is undeniable." — Portland Mercury
"A literary adventure in a different kind of storytelling…Krauss' voice in fiction is still original: She crafts beautiful sentences, challenges form and ideas, creates characters alive to possibility and she's funny." — Jewish Week
"The feelings Epstein and Nicole have about their lives and loves feel hard-earned and true…The resonances between these characters are often profound. Both are searching for their true selves, an ocean away from the old lives that have tested their faith." — The Economist
"Illuminating…[Forest Dark] builds to a powerful emotional crescendo and an ending that feels revelatory. Haunting and reflective, poetic and wise, this is another masterful work from one of America's best writers." — BookPage
"Forest Dark tackles that ultimate question [the meaning of life]…Nicole Krauss takes chances with form…The pleasure of Krauss' writing…is in the wayward precision of her language that draws us into the desert, 'the forest dark' and other contemplative places where illumination occurs." — Maureen Corrigan, Fresh Air, NPR
"… Nicole Krauss' fourth and most interior, introspective, cerebral, and autobiographical novel to date…" — New York Journal of Books
"Forest Dark is a novel that resists our presumptions of what a novel should do." — Ron Charles, Washington Post
"Krauss, as ever, writes beautifully about complex themes, and she has a keen eye for the way Israel's culture, slower but more alert to violence, requires its American characters to reboot their perceptions…" — Kirkus Reviews
"A thought-provoking and captivating book." — Ploughshares
"Forest Dark is a literary achievement…"  — Chicago Jewish Review
"A hybrid work of fiction, memoir and literary criticism…" — Associated Press
"In this novel, metamorphosis dances across the pages, with nods to Jewish literary lions and masters of magical realism Sholem Asch, Bruno Schulz, and I. L. Peretz. Here we see Krauss giving shape to the Jewish literary canon of the future…A pulsing intelligence courses through Forest Dark." — Erica Brody, Hadassah Magazine
"… a cerebral, dual-stranded tale of disillusionment and spiritual quest…" — Heather McAlpin, NPR
"Forest Dark is so forceful and gripping that I simply gobbled it up from start to finish." — Book Browse
"A brilliant novel. I am full of admiration." — Philip Roth
"Forest Dark is a feast. Dazzling, beautiful, powerful, bewildering, consumed by things eternal: a romance of metamorphosis, creation, and nostalgia for home." — Christian Century
"…Krauss writes for those who want to co-create a world with her. By the ends of her novels, a reader has ideas about how these characters' lives intersect…" — Moment Magazine
Harper Perennial, 9780062431004, 304pp.
Publication Date: August 7, 2018
About the Author
Nicole Krauss is the author of the novels Forest Dark, Great House, The History of Love, and Man Walks Into a Room. Her work has appeared in the New Yorker, Harper's, Esquire, and The Best American Short Stories, and her books have been translated into more than thirty-five languages. She is currently the inaugural writer-in-residence at Columbia University's Mind, Brain, and Behavior Institute. She lives in Brooklyn, New York.

or
Not Currently Available for Direct Purchase