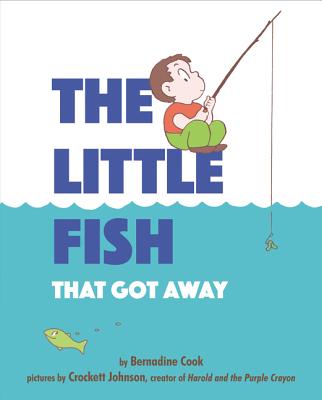 The Little Fish That Got Away (Hardcover)
HarperCollins, 9780062431806, 64pp.
Publication Date: May 21, 2019
Other Editions of This Title:
Hardcover (4/1/2005)
* Individual store prices may vary.
Description
The classic story illustrated by Crockett Johnson, the creator of Harold and the Purple Crayon, about a young boy who goes out fishing and the little fish that gets away—now with a fresh new jacket design!
A little boy goes fishing every day, but he never catches anything—no, not a single fish. So he waits. He waits and waits and waits and waits, and one day, a GREAT GREAT big fish swims by….
A favorite for generations, this witty twist on an old fisherman's tale featuring an updated look is certain to hook new fans!
About the Author
Bernadine Cook is the author of many books for children, including Looking for Susie and The Little Puppy That Lost Its Tail. She has five children and many grandchildren and lives in Durand, Michigan.
Crockett Johnson (1906–1975) was the writer and illustrator of over twenty books for children, including the beloved classic Harold and the Purple Crayon, six subsequent adventures starring Harold, and The Carrot Seed, written by his wife, Ruth Krauss. He was also the creator of the groundbreaking Barnaby, one of the most influential and ingenious comic strips of the twentieth century.