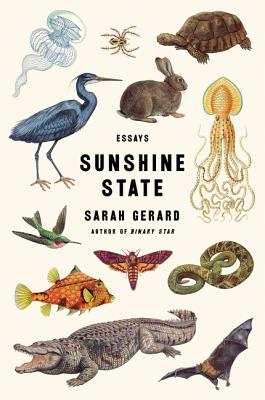 Sunshine State
Essays
Paperback

* Individual store prices may vary.
Other Editions of This Title:
Digital Audiobook (4/10/2017)
MP3 CD (4/11/2017)
Compact Disc (4/11/2017)
Compact Disc (4/11/2017)
May 2017 Indie Next List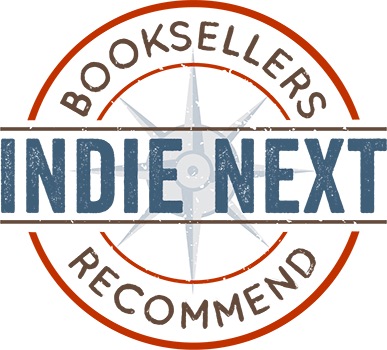 "Sarah Gerard is a Southern writer for the 21st century. In Sunshine State, the sacred lies right next to the profane; the weird is always inextricable from its own beauty. These essays reach out toward the people and places of Gerard's childhood, family, and history while also reaching within to examine her own complicity in the creation of her life's story. You'll want to linger in these strange, quiet corners with her, and you will struggle, as she does, to understand the mysteries that motivate the people we love."
— Elizabeth Anderson, Charis Books & More, Atlanta, GA
View the List
Description
Longlisted for the PEN/Diamonstein-Spielvogel Award for the Art of the Essay • Finalist for the Southern Book Prize
A New York Times Critics' Best Books of the Year • An NPR Best Book of the Year • A NYLON Best Nonfiction Book of the Year • A Buzzfeed Best Nonfiction Book of the Year • An Entrophy Magazine Best Non-Fiction Book of the Year • A Brooklyn Rail Best Non-Fiction Book of the Year • A Baltimore Beat Best Book of the Year
A Paris Review Staff Pick • A Chicago Tribune Exciting Book for 2017 • A Rolling Stone Culture Index Reccomendation • A Buzzfeed Most Exciting Book for 2017 • A The Millions Great 2017 Book Preview Pick • A Huffington Post 2017 Preview Pick • A NYLON Best 10 Books of the Month • A Lit Hub 15 Books to Read This Month A Poets & Writers New and Noteworth Selection • A PW Top 10 Spring Pick in Essays & Literary Criticism • An Emma Straub Reccomendation on PBS
"One of the themes of 'Sunshine State,' Sarah Gerard's striking book of essays, is how Florida can unmoor you and make you reach for shoddy, off-the-shelf solutions to your psychic unease…. The first essay is a knockout, a lurid red heart wrapped in barbed wire.... This essay draws blood."   — Dwight Garner, New York Times
"Unflinchingly candid memoir bolstered by thoughtfully researched history…. A nuanced and subtly intimate mosaic… her writing, lucid yet atmospheric, takes on a timeless ebb and flow."   — Jason Heller, NPR.org
"Stunning."   — Rolling Stone
"These large-hearted, meticulous essays offer an uncanny x-ray of our national psyche...  showing us both the grand beauty of our American dreams and the heartbreaking devastation they wreak."  — Garth Greenwell, author of What Belongs to You
Sarah Gerard follows her breakout novel, Binary Star, with the dynamic essay collection Sunshine State, which explores Florida as a microcosm of the most pressing economic and environmental perils haunting our society.
In the collection's title essay, Gerard volunteers at the Suncoast Seabird Sanctuary, a world renowned bird refuge.  There she meets its founder, who once modeled with a pelican on his arm for a Dewar's Scotch campaign but has since declined into a pit of fraud and madness. He becomes our embezzling protagonist whose tales about the birds he "rescues" never quite add up. Gerard's personal stories are no less eerie or poignant: An essay that begins as a look at Gerard's first relationship becomes a heart-wrenching exploration of acquaintance rape and consent. An account of intimate female friendship pivots midway through, morphing into a meditation on jealousy and class.
With the personal insight of The Empathy Exams, the societal exposal of Nickel and Dimed, and the stylistic innovation and intensity of her own break-out debut novel Binary Star, Sarah Gerard's Sunshine State uses the intimately personal to unearth the deep reservoirs of humanity buried in the corners of our world often hardest to face. 
Praise For Sunshine State: Essays…
"One of the themes of 'Sunshine State,' Sarah Gerard's striking book of essays, is how Florida can unmoor you and make you reach for shoddy, off-the-shelf solutions to your psychic unease…. The first essay is a knockout, a lurid red heart wrapped in barbed wire.... This essay draws blood."
— Dwight Garner, New York Times

"Stunning."
— Rolling Stone

"These large-hearted, meticulous essays offer an uncanny x-ray of our national psyche, examining that American mess of saints and conmen, the peculiar, culpable innocence that American mess of saints and conmen, the peculiar, culpable innocence that confuses money and moral worth, charity and personal aggrandizement. Gerard's prose is lacerating and compassionate at once, showing us both the grand beauty of our American dreams and the heartbreaking devastation they wreak."
— Garth Greenwell, author of What Belongs to You

"To read Sunshine State… is to fall into something like a trance. Gerard's writing transports completely, thanks both to the eerie, atmospheric prose itself and to her thorough investigative journalism; each essay carries the reader to a seemingly foreign world…. There are cogent analyses of legislation, activists, and aesthetics, always grounded by Gerard's connection to her subjects, always led by her distinct voice…. In Gerard's capable hands Florida becomes not so much a geographical state but a state of being, something which can leave an indelible mark on those who call it home."
— Buzzfeed

"Gerard's prose is unlabored, flatly observational, and the interwoven mini stories are at once tender and cold, exhilarating and regrettable—each undermining the one that precedes it."
— Nicole Rudick, Paris Review

"Gerard's writing has been described as 'unflinching,' but perhaps the better terms are 'generous' and 'patient.' Her patience is what gets her close enough to her subjects that she can round them out, exhibit their complexities, and her generosity is what keeps her from mocking them…. [The essays] work together to subvert the most common tropes about Florida's antic madness. Instead they focus on humanizing the state's inhabitants—inhabitants with hopes and dreams, who cope with systemic and visceral issues… who would ordinarily be flattened into condescending headlines."
— Nick Moran, The Millions

"Sunshine State, embodies Florida's unpredictability in the best sense. The essays are structurally intricate and ultraprecise in their depictions of both the physical and human worlds. Always intimate and never insular, they span a wide range of subjects—some trace the personal roots of family histories and youth and lost friendships, while others look outward to environmental conservation, religion, and homelessness."
— Laura van den Berg, BOMB

"The distinct nature of Florida and its undeniable, magnetic weirdness shines through somewhere in each essay. Yet, despite its title, that enigma of a state isn't the focus. Gerard takes a magnifying glass to powerful characters, herself included, and the underlying truths she unravels could apply to any number of Americans. The reader becomes invested in the characters' lives, at times torn between empathy and disdain, but nonetheless needing to know what becomes of them."
— Becca Godwin, Atlanta Journal-Constitution

"Gerard's native Florida links the assembled eight essays, but the setting is just that - a backdrop against which Gerard exercises an admirable impulse for experimentation. 'BFF' is an extremely intimate autopsy of a childhood friendship. 'The Mayor of Williams Park' is an immersive profile told in the quasi-detached first person, of G.W. Rolle, a minister who serves free weekend lunch meals."
— Kate Bolick, New York Times Book Review

"It takes someone with orange juice in their veins and alligators in their heart to truly bring the lessons of a place as complex as Florida to bear… [Sunshine State] dissects what Florida means to the United States with a nuance and complexity only someone who has lived in it—and, just as importantly, moved away from itcan provide…. Listing the home's elevation, an accurate certificate is requisite to assessing the home's risk of flood damage or, in the case of Florida, its chances of surviving into the next few decades…. Florida is the nation's elevation certificate; consider Gerard our realtor."
— B. David Zarley, Paste

"Perfectly captures the idiosyncrasies of the Gulf Coast… [filled with] tragic-comic characters who embody the state's combination of beauty, sadness, hope, and greed.…. The collection is part reportage, part millennial love letter to lost youth, a native daughter's attempt to sharpen her understanding of self against the whetstone of history and society…. What slowly emerges throughout the course of Gerard's searching is a clear-eyed dismantling of the American dream: the idea that we are the individual architects of our fates, each with the power to will for ourselves the lives we want, the abundance we desire — wealth we trust will lead to true happiness."
— Anya Ventura, LA Review of Books

"Gerard demonstrates how the insanities and inanities of Florida serve as a microcosm of America, in all its fractured, complicated beauty and darkness."
— Kristin Iversen, NYLON

"Sunshine State treats Florida… as a frame of mind, a psychoactive landscape through which to wander, poking what Gerard sees until she can make sense of it. Her essays live in the nonfiction borderland, testing the limits of truth and fact. This is what gives it its momentum and deftness…. Florida stands in for the American psyche, which is bleak and badly damaged… using facts alongside imagination and memory, of the country as it is, in order to understand how we got here, and where we're going next."
— Ellen O'Connell Whittet, Ploughshares

"Sarah Gerard's Sunshine State gloriously gutted me—and by that I mean changed me forever as a reader. Using Florida as a lens and the body as a ticket to travel, Gerard weaves her astonishing prose through land and corporeal truth. Sunshine State reminds us of who we really are underneath the skin we live in and the ground we stand on—and mercifully, there is still beauty, in spite of everything."
— Lidia Yuknavitch, author of The Book of Joan and The Chronology of Water

"Sunshine State is a sort of memoir, its essays ranging widely in style and degree of intimacy…. [The title essay] is a haunting story… that Gerard tells with insight and skill… the first essay, 'BFF,' a simmering prose poem…. Florida is often played for laughs in literature, but Gerard knows it too well to do anything that simple. The shadows bring depth."
— Colette Bancroft, Tampa Bay Times

"[Gerard] inserts herself into her stories in both highly personal ways and as a second party observer, leaving the reader with a map of her internal landscape as well as a Floridian topography. The combined effect is a bird's eye view of the state at large. In Gerard's work, the body is made of star stuff. The personal is political."
— Liz von Klemperer, Electric Lit

"Sarah Gerard writes with soulful clarity and keen intelligence about the cultish relationships and aspirational thinking that course through American life. This is a collection packed with bittersweet longing—for a life that's fuller or wilder or wealthier, for a larger self that's always out of reach."
— Alex Mar, author of Witches of America

"The author goes home in Gerard's thorough, personal, and well-researched collection of essays on Florida, its inhabitants, and the ways they prey upon each another."
— The Millions The Millions, Most Anticipated Books of the Year review

"Eight carefully researched, beautifully patterned, and vividly written essays…. Emotion-rich scenes from Gerard's life stand alongside straightforward descriptions of historical events unencumbered by editorializing…. This thematic ambiguity and avoidance of the pithy message are qualities—in addition to the effective use of autobiographical scenes—that some of Gerard's essays share with those of Joan Didion… [and] turns the book into an Everlasting Gobstopper for thought. Also like Didion's essays (when they first appeared), Gerard's are records of a recent past that will soon enough feel like history."
— Ashley P. Taylor, Brooklyn Rail

"Gerard is a virtuoso of language, which in her hands is precise, unlabored, and quietly wrought with emotion…. She is also a very diligent journalist…. Brave, keenly observational, and humanitarian… Gerard's collection leaves an indelible impression."
— Publishers Weekly, starred review

"Set in Florida as a kind of synecdoche for the country as a whole…. Both highly personal and socially poignant."
— Garden & Gun

"[Gerard's] prose sparkles in this series of essays but it is the people in Sunshine State who capture and concern us. Vivid, sometimes disturbing, but always engaging, I loved this memoir of our southernmost state where an evolving people play, dance, struggle, and die beneath tropical skies."
— Homer Hickam, author Carrying Albert Home and Rocket Boys

"Sunshine State is a brutal and honest account of trying to grow up and find yourself when the past is always ready to drag you back under…. It is a book that left me gratefully gutted. Read it."
— Leigh Lucas, A Woman's Thing

"Combining journalism and memoir, Gerard... brings a sharp eye to recollections of growing up on Florida's Gulf Coast.... An intimate journey reveals a Florida few visitors would ever discover."
— Kirkus

"With visceral wit and a literary toolkit full to the brim with new forms, Sarah Gerard's first collection of essays makes the wild and untamed inner life of Florida bloom vividly within the reader's mind. Sunshine State is a strange, thoughtful, and deeply felt journey through a state whose beauty and peril speak to the contradictions of an entire nation."
— Alexandra Kleeman, author of Intimations and You Too Can Have a Body Like Mine

"Gerard's memoiristic essays, compelling and confessional, are welcome breaks from the fascinating, densely researched narrative nonfiction that drives the majority of her book. Focusing on a single state, Gerard's scope is nonetheless quite large, and her sensitive, sympathetic writer's sensitivity for her subjects and interviewees is apparent."
— Booklist

"I've never read anything like Sarah Gerard's Sunshine State' and I'm worse off as a writer for it. Gerard manages to personalize the political and politicize the personal in ways that feel at once effortless and insanely ambitious….Some of the best essays I've read in the twenty-first century. Sunshine State should be mandatory reading for everyone living in Florida, the United States and the world. It's an amazing creation."
— Kiese Laymon, author of Long Division and How to Slowly Kill Yourself and Others in America

"Using the state as a means to write about themes like identity, intimacy, and family, Gerard weaves a beautifully complex book that tackles some of the country's most urgent issues."
— Christopher R. Alonso, Miami Rail

"Gerard masterfully explores the environmental, economic, and regional complexities of Florida alongside the eternal mysteries of identity, home, family, trauma, and desire. A stellar essay collection by a writer in possession of a talent as singular and furious as Florida itself."
— Laura van den Berg, author of Find Me

"Sarah Gerard's sparkling essays-as-memoir is as multifaceted as Florida itself. Navigating intense friendships, her family's unconventional faith, a flirtation with Amway, tattoos, drugs, boyfriends and a husband, a homeless shelter and a bird sanctuary run by a corrupt madman, Gerhard is wide-eyed yet fully present, blunt yet empathetic to not only the crazy swirl of characters that surround her, but to herself in formation. A tough, honest, beautiful work by one of our brightest and most unflinching young writers."
— Rob Spillman, editor of Tin House

"For those who fear Florida is comprised primarily of gators and the insane, this book may seem like it was written for you. In many ways, it surely was, giving life and voice to a world which has previously not held much acreage in your mind. But at its core, Sunshine State is a love letter to the wild and fascinating land itself, and the cast of characters who call it home."
— Amelia Gray, author of Isadora and Gutshot

"Poignant and unflinching personal essays… paint a portrait of a state ravaged by economic hardship but enriched by cultural diversity…. [A] brilliant first collection."
— Amy Brady, Shelf Awareness, starred review

"Sarah Gerard has that lingering gaze shared by investigative journalists and lovers. With equal measures of scrutiny and tenderness, she examines her feverish homeland and its denizens, herself and those she loves. No idealization can withstand this kind of scrutiny, and thank God, because I would not trade the hours I've spent in Gerard's world for any more perfect version. One can't hope for a more sharp-eyed, tender-hearted chronicler of herself and our busted world."
— Melissa Febos, author of Whip Smart and Abandon Me

"Sarah Gerard's Sunshine State probes at the fringes of society, the intersection of right and wrong, the private core of our fundamental self-definitions. Sarah's compassionate and boundlessly curious essay collection drives always toward truth, even when that truth is hard to bear. An unforgettable book, by a writer with a powerful, essential American voice."
— Julie Buntin, author of Marlena

"Brilliant, empathetic, fearless, and humane—in her search to better understand herself, her family, and the state that helped shape her, Sarah's insight, heart, and diligence are boundless. The best book of essays I've read in years - a brilliant collection from a writer of incredible versatility and talent."
— J. Ryan Stradal, author of Kitchens of the Great Midwest

"Some essays… are strong, deeply researched journalism, distinguished by Gerard's empathy for the subjects…. In [others], she deftly weaves together chapters from her family's history with wider historical narratives…. In embracing a wide range of subject matter and styles, she creates not only a candid portrait of herself and her family, but unearths bigger truths about the lure and the hardships of life in Florida and the world."
— David Warner, Creative Loafing

"Sarah Gerard's Sunshine State is a deeply intelligent, personal, and political collection of rich essays, with a clarity sharp as an icicle and 'place' as the connective tissue. The themes of class, identity politics, and loneliness emerge in ways that are simultaneously disturbing and comforting. The perfect book for the complex and heady humans in your life, AKA, for everyone."
— Chloë Caldwell, author of Women and I'll Tell You in Person

"In Sunshine State, Gerard goes deep into the paradoxes of her birth state. I found these essays to be smart, kind and illuminating. This book left me improved spiritually."
— Darcey Steinke, author of Sister Golden Hair and Suicide Blonde

"This essay collection is unlike any other I've encountered—stylistically dazzling without sacrificing a reporter's precision, relentlessly moving without doling a sentimentalist's artificial sugar, this is a collection of so many Floridas only a native could know. At a time when America feels so broken, Gerard allowed me to love it again somehow."
— Porochista Khakpour, author of Sick and The Last Illusion

"Sarah Gerard brings an immersion journalist's acuity and shrewdness to essays made urgent by a native daughter's alloy of sympathy and rage. Capacious and captivating, Sunshine State gets Florida right—and dead to rights—while breathing fresh life into the shoe-leather memoir."
— Justin Taylor, author of Flings

 "A magnificent psycho-geographical exploration of America's oddest state."
— Dan Sheehan, LitHub

"Intensely personal and intricately researched, Sarah Gerard's essays break ground with the work of Eula Biss, Maggie Nelson, Joan Didion. Gerard is provocative and an excellent sleuth. She digs for the secret, unshakeable truths we are busy turning away from—yet she is never sensational, never sentimental. Her mind is tough but she reaches with love. She asks that we reach with her—with her resilience, her prodigious strength. This book is a gift to all of us.""
— Noy Holland, author of I Was Trying to Describe What it Feels Like, New and Selected Stories

"I could read Sarah Gerard all day. She is a seeker and a seer, a critic and an empath, an intellectual and a poet. This book isn't just about Florida; it's about America. It's about humanity."
— Diana Spechler, author of Who by Fire and Skinny

"Sarah Gerard's writing is so precise, so deft, so marvelously human, so deeply connected to the people around her, that if I were to have my choice of executioners, I'd call on her."
— John Reed, author of Snowball's Chance

"Armed with a mesmerizing breadth of empathy and a rare, hi-res emotional intuition, Sarah Gerard's essays lead us forward through decades of her observation of our world, along the way unpacking everything from religion to economics, desire to aspiration, grief to the very grit of what seems to make a person tick. It's rare to find a voice you can come to believe in so quickly and completely, like an old friend's, and one whose very spirit makes the world seem that much more bearable, more true. Here is something to believe in."
— Blake Butler, author of 300,000,000
Harper Perennial, 9780062434876, 384pp.
Publication Date: April 11, 2017
About the Author
Sarah Gerard is the author of the essay collection Sunshine State, which was longlisted for the PEN/Diamonstein-Spielvogel Award for the Art of the Essay, and the novel Binary Star, which was a finalist for the Los Angeles Times Art Seidenbaum Award for First Fiction. Her short stories, essays, interviews, and criticism have appeared in the New York Times, T Magazine, Granta, The Baffler, Vice, and the anthologies Tampa Noir, We Can't Help it if We're From Florida, and One Small Blow Against Encroaching Totalitarianism. She lives in New York City with her true love, the writer Patrick Cottrell. Find her at Sarah-Gerard.com.
or
Not Currently Available for Direct Purchase