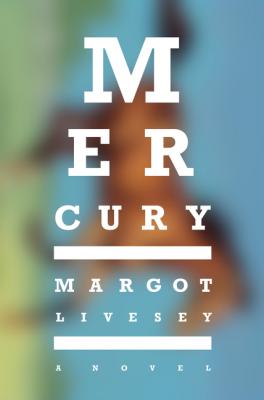 Mercury
A Novel
Hardcover

* Individual store prices may vary.
Other Editions of This Title:
Digital Audiobook (9/12/2016)
Digital Audiobook (9/26/2016)
Paperback, Large Print (9/27/2016)
Paperback (6/6/2017)
Compact Disc (9/27/2016)
Compact Disc (9/27/2016)
MP3 CD (9/27/2016)
October 2016 Indie Next List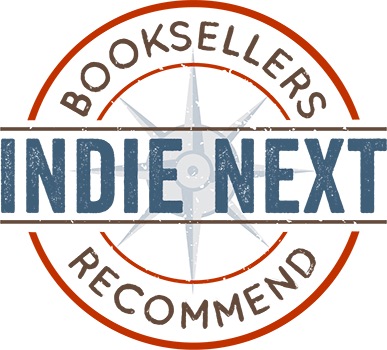 "This riveting psychological novel delves into the lives of Donald and Vivian, a married couple whose stability is threatened and ultimately undermined when Vivian, whose former life as an aspiring equestrian was cut short, meets Mercury, a magnificent horse with a tragic history. What unfolds may seem like destiny to Vivian, but to Donald, a staid and deliberate ophthalmologist still mourning the death of his beloved father, it tests everything he's ever known, including his faculty for navigating the world. A truly remarkable study of human nature and the blindspots that hinder us all."
— Mary Cotton (M), Newtonville Books, Newton, MA
View the List
Description
A Seattle Times Best Book of the Year • A BookPage Best Book of the Year • A Kirkus Best Fiction Book of the Year
The New York Times bestselling author of "brilliantly paced contemporary adventure" (Elle) delivers her most gripping novel yet—at once a tense, psychological drama and a taut emotional thriller about love, obsession, and the deceits that pull a family apart.
Donald believes he knows all there is to know about seeing. An optometrist in suburban Boston, he is sure that he and his wife, Viv, who runs the local stables, are both devoted to their two children and to each other. Then Mercury—a gorgeous young thoroughbred with a murky past—arrives at Windy Hill and everything changes.
Mercury's owner, Hilary, is a newcomer to town who has enrolled her daughter in riding lessons. When she brings Mercury to board at Windy Hill, everyone is struck by his beauty and prowess, particularly Viv. As she rides him, Viv begins to dream of competing again, embracing the ambitions that she had harbored, and relinquished, as a young woman. Her daydreams soon morph into consuming desire, and her infatuation with the thoroughbred escalates to obsession.
Donald may have 20/20 vision but he is slow to notice how profoundly Viv has changed and how these changes threaten their quiet, secure world. By the time he does, it is too late to stop the catastrophic collision of Viv's ambitions and his own myopia.
At once a tense psychological drama and a taut emotional thriller exploring love, obsession, and the deceits that pull a family apart, Mercury is a riveting tour de force that showcases this "searingly intelligent writer at the height of her powers" (Jennifer Egan).  
Praise For Mercury: A Novel…
"Consuming.... Explores themes of honesty and understanding by showing the impact that obsessions—grief, rapacity—can have on a marriage." — The New Yorker
"You'll be glued to the page." — People, Pick of the Week
"Livesey knows her way around human desire and disappointment. Like the recent blockbusters GONES GIRL and FATES AND FURIES, MERCURY gives us a marriage from alternating perspectives. Unlike those books, there is no looming gimmick or twist. The parties involved agree on what has happened. The question is whether or not their love can survive it." — New York Times
"Margot Livesey should be better known.... [She] writes as well as anyone and is clearly steeped in the literary canon.... She's a patient builder of complex characters who are often brought face to face with uncomfortable truths about themselves." — Mark Kamine, Wall Street Journal
"MERCURY explores that thrilling, terrifying moment when grief turns blind, when passion becomes obsession. As always, Livesey tells her tale masterfully, with intelligence, tenderness and a shrewd understanding of all our mercurial human impulses." — Lily King, author of EUPHORIA
"Livesey's prose has a brusque sensuality. It reads lucid and forthright and lean.... Livesey roots tension not just in the bones but the very marrow of the book." — Leah Hager Cohen, Boston Globe
"Delving into the subtler miscommunications of even the most intertwined lives… [MERCURY] underlines the small efforts people make to carve out autonomy within a marriage." — Chloe Schama, New York Times Book Review
"Step by step, Livesey brilliantly assembles a truly painful and frightening picture of delusion.... I cannot in good conscience reveal more of the plot. I came to this story in a state of innocence, and I feel that its terrific power depended in great part on the gradual unfolding of unlooked-for events." — Katherine A. Powers, Barnes and Noble review
"MERCURY is a haunting, meticulous inquiry into the nature of blindness-its insidious power to corrupt marital trust, even between those with perfect vision. Margot Livesey is a searingly intelligent writer at the height of her powers." — Jennifer Egan, author of A VISIT FROM THE GOON SQUAD
"A fiercely intelligent exploration of the ways blindness — to ourselves, others, and the power of passion and grief — can divide us and transform us.... Livesey's skillful play with the title's many meanings... gives her narrative a rich imagery that interweaves seamlessly with its textured evocation of everyday life." — Publishers Weekly
"MERCURY is as luminous, unforgettable, and perfectly rendered as only Margot Livesey can accomplish. I only wished it were twice as long." — Dennis Lehane, author of WORLD GONE BY
"The mid-life crisis takes many forms, some familiar, some wildly unexpected. Livesey, in her riveting novel MERCURY, portrays a couple in their season of crisis. Patiently, precisely, she unfolds the layers of their drama, at once quiet and extreme. She'll make you wonder how well you know your spouse." — Claire Messud, author of THE WOMAN UPSTAIRS
"Gripping." — New York Post
"A probing morality study that chips away at the age-old question: Would you turn in a loved one if you knew they did something reprehensible? Better yet: When, if ever, is it OK to lie?" — Alexis Burling, San Francisco Chronicle
"Thrilling." — Helen T. Verongos, St. Louis Post-Dispatch
"Fast-paced, with the feel of life as lived….In Livesey, as in Chekhov, when a gun turns up in a domestic drama, it's bound to go off." — Dan DeLuca, Philly Inquirer
"The inimitable Margot Livesey has written an unforgettable story of a couple in the midst of their marriage's dissolution. No one has a better understanding of human nature." — Lit Hub
"This remarkable, powerful novel takes its title from a horse: a beautiful, dapple-gray thoroughbred that becomes the object of obsession and the pivotal point of author Margot Livesey's richly complex story." — Melinda Bargreen, The Seattle Times
"A page-turner." — Anne Kniggendorf, Kansas City Star
"No one plumbs the depths of ordinary human folly and its consequences like the brilliantly perceptive Margot Livesey. Be prepared: MERCURY will take you on quite a ride." — Julia Glass, author of AND THE DARK SACRED NIGHT
"An enigmatic, unhappy marriage is at the center of Livesey's ninth novel..... Secrets and lies lurk in the background." — Newsday
"MERCURY demonstrates Tolstoy's dictum: all unhappy families are unhappy in their own way. The Stevensons find themselves upended by a horse — a magnificent horse that sets off a chain of deceit and crime. This powerful novel reveals the fragility of life when tested by the shock of genuine passion." — Ben Fountain, author of BILLY LYNN'S LONG HALFTIME WALK
"[A] probing study of the way character shapes our destinies.… Livesey, a Scottish transplant whose brilliant novels are underknown in her adopted country…. A sharply sketched supporting cast adds to the depth and cumulative power… yet more evidence of Livesey's formidable gifts." — Kirkus, starred review
"Livesey's story of loyalty, deceit, ambition, and moral ambiguity is a read-in-one-sitting, sublimely nuanced psychological exploration of personal ethics and responsibility ideal for book-discussion groups." — Carol Haggas, Booklist
"Livesey has a penchant for creating a sense of foreboding in her novels.... A tangled morality tale not about a horse but about a marriage and friendships disintegrating under the steady drip of secrets and half-truths." — Sally Bissell, Library Journal
"Multi-layered domestic dramas are Margot Livesey's specialty. In Mercury, she again probes contradictions in human relationships, this time orbiting the often perilous abyss of middle age and casting her gaze on matters of perception in both literal and figurative terms." — Shelf Awareness
Harper, 9780062437501, 336pp.
Publication Date: September 27, 2016
About the Author
Margot Livesey is the New York Times bestselling author of the novels The Flight of Gemma Hardy, The House on Fortune Street, Banishing Verona, Eva Moves the Furniture, The Missing World, Criminals, and Homework. Her work has appeared in the New Yorker, Vogue, and the Atlantic, and she is the recipient of grants from both the National Endowment for the Arts and the Guggenheim Foundation. The House on Fortune Street won the 2009 L. L. Winship/PEN New England Award. Born in Scotland, Livesey currently lives in the Boston area and is a professor of fiction at the Iowa Writers' Workshop.
or
Not Currently Available for Direct Purchase