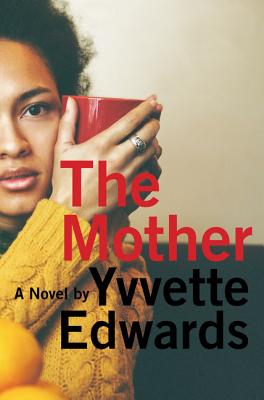 The Mother
A Novel
Hardcover

* Individual store prices may vary.
Other Editions of This Title:
Paperback (5/9/2017)
Compact Disc (5/9/2017)
MP3 CD (5/9/2017)
Hardcover, Large Print (9/21/2016)
MP3 CD (5/10/2016)
Compact Disc (5/10/2016)
Compact Disc (5/10/2016)
Description
The author of the critically acclaimed A Cupboard Full of Coats makes her hardcover debut with a provocative and timely novel about an emotionally devastated mother's struggle to understand her teenage son's death, and her search for meaning and hope in the wake of incomprehensible loss.
The unimaginable has happened to Marcia Williams. Her bright and beautiful sixteen-year-old son, Ryan, has been brutally murdered. Consumed by grief and rage, she must bridle her dark feelings and endure something no mother should ever have to experience: she must go to court for the trial of the killer—another teenage boy—accused of taking her son's life.
How could her son be dead? Ryan should have been safe—he wasn't the kind of boy to find himself on the wrong end of a knife carried by a dangerous young man like Tyson Manley. But as the trial proceeds, Marcia finds her beliefs and assumptions challenged as she learns more about Ryan's death and Tyson's life, including his dysfunctional family. She also discovers troubling truths about her own. As the strain of Ryan's death tests their marriage, Lloydie, her husband, pulls farther away, hiding behind a wall of secrets that masks his grief, while Marcia draws closer to her sister, who is becoming her prime confidant.
One person seems to hold the answers—and the hope—Marcia needs: Tyson's scared young girlfriend, Sweetie. But as this anguished mother has learned, nothing in life is certain. Not anymore.
A beautiful, engrossing novel that illuminates some of the most important and troubling issues of our time, The Motheris a moving portrait of love, tragedy, and survival—and the aftershocks from a momentary act of cruel violence that transforms the lives of everyone it touches.
Praise For The Mother: A Novel…
"[A] tour de force that deserves recognition and as wide an audience as possible."
— Patrik Bass, Essence

I"n the follow-up to her Man Booker Prize-nominated debut, A Cupboard Full of Coats, Edwards delivers a quietly devastating novel about a mother's attempt to survive after the murder of her 16-year-old son.... Set in Edwards' native London, the book's delicate, lyrical prose belies the horrifying events that propel the plot. Readers' assumptions are challenged, along with Marcia's, as the twisted realities of life for poor, urban teenagers become clear. Edwards manages to pull off a serious examination of how the social contract is failing a large portion of Britain's urban population without moralizing in what is, ultimately, the story of one family's road to acceptance and healing in the wake of a tragic loss."
— Booklist

"In this memorable story of strength in the aftermath of violent tragedy, Edwards paints a close, vivid portrait of a mother's unrelenting mission to avoid anger and blame, instead finding real justice and necessary closure."
— Publishers Weekly

"A mother learns more about her murdered teenage son, and her family, than she knew possible during his killer's trial."
— Brooklyn Magazine

"Here are beautifully drawn characters anchored in the universal experiences of love, loss, and grieving. With subtle nuance and elegant precision, Edwards crafts a richly detailed world that holds up the great weight that bears down on it: the death of a child."
— Kirkus Reviews

"Edwards perceptively explores a wide realm of issues, uncovering layer by layer the complicated answers to the questions that have hounded Marcia since her son's death… Edwards writes with compassion for her characters and with intuitive understanding of the effects of loss on a family, as well as the underlying causes that can lead to senseless crimes such as this one. The Mother is highly recommended for readers who enjoy current issue-related fiction by authors such as Jodi Picoult and Jacquelyn Mitchard."
— BookPage

"Riveting… [The Mother] explores how one mother copes with the murder of her son-and the courtroom drama of the trial that follows."
— The Root

"Yvvette Edwards knows how to break your heart. Vivid and real, I care about her characters they way I'd care about my own kin."
— Mitchell Jackson, author of The Residue Years and Oversoul

"The Mother is beautiful in the clarity of its writing and honest emotion in its depiction of grief. Yvvette Edwards is a formidable talent."
— Jervey Tervalon, author of Monster Chef, The Cocaine Chronicles, and Dead Above Ground

"Seduces with gripping and enticing storytelling. It takes you through an amazing arrangement of emotions: anger, hate, despair, and grief, while tapping into what it means to yearn for a sense of humanity. An intense, pressure cooker of a novel, showing that Edwards is a star."
— Guy A. Sims, Author of Living Just a Little, Monster, and Brotherman Revelation

"Love, loss, pain, race, poverty, abuse and redemption are all beautifully played out in Edwards' novel about a mother struggling to not just 'remain alive, but live.' Edwards' story moves us in and out of a courtroom and into the heart of human suffering and ultimate strength."
— Naseem Rakha, author of The Crying Tree

"Between the living and the dead stands The Mother. Eloquent, frank, superb."
— Rita Williams-Garcia, winner of the Newbery Honor Award and Coretta Scott King Award

"This is the clear, rhythmic, honest tale that black mothers raising young black men know: surreal loss and the more surreal truth that we and our children are deeply connected to other black women and their children, no matter where we've come from."
— Zelda Lockhart, author of Fifth Born
Amistad, 9780062440778, 256pp.
Publication Date: May 10, 2016
About the Author
Yvvette Edwards is the author of the highly praised A Cupboard Full of Coats, long-listed for the Man Booker Prize, short-listed for the Commonwealth Prize, and named a Kirkus Reviews Best Book of the Year. She resides in the East End of London, and is married with three daughters and a stepson.
or
Not Currently Available for Direct Purchase