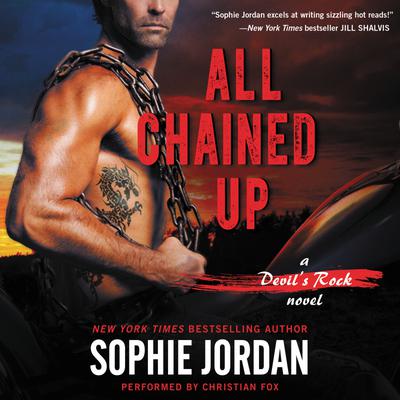 All Chained Up (Digital Audiobook)
A Devil's Rock Novel (The Devil's Rock Series)
Publication Date: March 28, 2016
Other Editions of This Title:
Mass Market (3/29/2016)
Compact Disc (3/29/2016)
Compact Disc (3/29/2016)
Description
There are bad boys and then there are the men of Devil's Rock . . .
Some men come with a built-in warning label. Knox Callaghan is one of them. Danger radiates from every lean, muscled inch of him, and his deep blue eyes seem to see right through to Briar Davis's most secret fantasies. But there's one major problem: Briar is a nurse volunteering at the local prison, and Knox is an inmate who should be off-limits in every way.
Knox feels it too—a shocking animal magnetism that drives him to risk his own life to protect Briar's. Paroled at last, he tries to resist her. She's too innocent, too sweet, and she has no idea what Knox is capable of. But a single touch can lead to a kiss—and a taste . . . until the only crime is denying what feels so right . . .
"When the prison doors are open, the real dragon will fly out."—Ho Chi Minh
About the Author
Sophie Jordan grew up on a pecan farm in the Texas hill country, where she wove fantasies of dragons, warriors, and princesses. A former high school English teacher, she's also the New York Times bestselling author of Avon historical romances and the Firelight series. She now lives in Houston with her family. When she's not writing, she spends her time overloading on caffeine (lattes and Diet cherry Coke preferred), talking plotlines with anyone who will listen (including her kids), and cramming her DVR with true-crime and reality-TV shows.