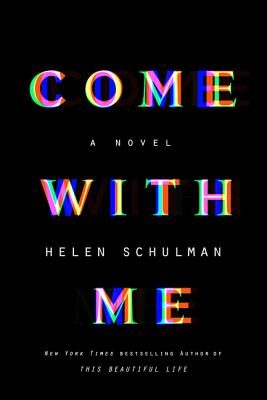 Come with Me
A Novel
Hardcover

* Individual store prices may vary.
December 2018 Indie Next List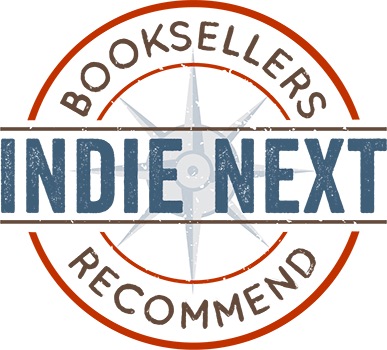 "A gripping, expertly written story of love and fate, Helen Schulman's
Come With Me
resonates for all of us who are engaged in our modern, complex families; intrigued and confused by the technology in our lives; and curious enough to wonder how our lives might have turned out if we had made different choices."
— Linda Kass, Gramercy Books, Bexley, OH
View the List
Description
A San Francisco Chronicle Best Book of the Year, A New York Times Book Review Editors' Choice, A New York Post Best Book of the Week
Recommended by Vogue, The San Francisco Chronicle, The Skimm, The BBC, Southern Living, Pure Wow, Hey Alma, Esquire, EW, Refinery 29, Bust, and Read It or Weep
"Mind-blowingly brilliant…. Provocative, profound and yes, a little unsettling, Come With Me is about how technology breaks apart and then reconfigures a family, and though it has hints of sci-fi, it's so beautifully grounded in reality that it seems to breathe. Although it takes place over just three days, what's so fascinating is that so many lives, and many possibilities, are lived through it. Truly, it's a novel like its own multiverse."
   — San Francisco Chronicle
From Helen Schulman, the acclaimed author of the New York Times bestseller This Beautiful Life, comes another "gripping, potent, and blisteringly well-written story of family, dilemma, and consequence" (Elizabeth Gilbert)—a mind-bending novel set in Silicon Valley that challenges our modern constructs of attachment and love, purpose and fate.
"What do you want to know?"
Amy Reed works part-time as a PR person for a tech start-up, run by her college roommate's nineteen-year-old son, in Palo Alto, California. Donny is a baby genius, a junior at Stanford in his spare time. His play for fortune is an algorithm that may allow people access to their "multiverses"—all the planes on which their alternative life choices can be played out simultaneously—to see how the decisions they've made have shaped their lives.
Donny wants Amy to be his guinea pig. And even as she questions Donny's theories and motives, Amy finds herself unable to resist the lure of the road(s) not taken. Who would she be if she had made different choices, loved different people? Where would she be now?
Amy's husband, Dan—an unemployed, perhaps unemployable, print journalist—accepts a dare of his own, accompanying a seductive, award-winning photographer named Maryam on a trip to Fukushima, the Japanese city devastated by tsunami and meltdown. Collaborating with Maryam, Dan feels a renewed sense of excitement and possibility he hasn't felt with his wife in a long time. But when crisis hits at home, the extent of Dan's betrayal is exposed and, as Amy contemplates alternative lives, the couple must confront whether the distances between them in the here and now are irreconcilable.
Taking place over three non-consecutive but vitally important days for Amy, Dan, and their three sons, Come with Me is searing, entertaining, and unexpected—a dark comedy that is ultimately both a deeply romantic love story and a vivid tapestry of modern life.
Praise For Come with Me: A Novel…
"Smart, timely, and highly entertaining."
— Sarah Lyall, New York Times

"A rich, closely observed story…. Schulman has a gift for vividly tracing the fallout of the domestic realm …. Poignantly captures the wonder, as well as the cluelessness, of how we live now."
— Maureen Corrigan, NPR's Fresh Air

"The best-selling novelist continues to test the limits of "family" fiction in Come With Me, a high-wire domestic dramedy.…In tart, emotionally intelligent prose, Come delivers social satire with that rarest attribute: a heart. A-"
— Entertainment Weekly

"Ingenious... It's jarring, and a measure of Schulman's inventiveness and skill, to be reminded that what we're reading isn't satire; it's our everyday."
— O, the Oprah Magazine

"Gripping."
— Esquire

"Strikingly original, compelling and beautifully written…. Has the humor and wit, the careful eye for social detail and astute character development, that made her previous novel a bestseller."
— New York Times Book Review

"Helen Schulman has a knack for social-realist novels that put their finger on the anxieties of the moment.... Schulman's novel may be precisely located in the moment ... but this is also a book about larger issues like technology and attachment."
— Vogue

"Cutting-edge... tackles fate, love, and the ever-growing influence of technology on our lives."
— Time

"A little science fiction with a lot of domestic drama, tempered by humor and a deeply resonant story about love, desire, and the family ties that bind."
— Marie Claire

"Wise… Playful."
— Minneapolis Star Tribune

"Plays creatively with the universal question, 'What if?'"
— New Yorker

"Think: 'Sliding Doors' meets 'Silicon Valley.'"
— The Skimm

"An intriguing look at the road not taken as seen through the eyes of a middle-aged married couple whose paths have diverged."
— InStyle

"Intoxicating and dangerous."
— Refinery29

"A sharp yet compassionate glimpse of the ironic excesses and unanticipated tragedies of the Internet age."
— BBC

"Come with Me is an inventive and incisive novel about the way we live now and the way we might have lived. Helen Schulman is a gifted and generous writer."
— Jess Walter, author of Beautiful Ruins

"With wit and compassion, Helen Schulman explores what happened, what might have happened, and what could still happen in the lives of one family. Clever and sparkling, fascinating and tender, eerily resonant, Come With Me is a novel for everyone who has ever wondered: What if."
— Chloe Benjamin, author of The Immortalists

"Helen Schulman has produced a darkly comic and oddly romantic story about multiverse theory, alternative lives, and the craziness of the tech industry. By turns amusing and provocative, this is one compelling novel."
— Walter Isaacson

"With her hallmark wit, authority, and precisely observed details, Schulman shows us the complexity of mid-life trials amid constant and immersive technology: the regret, the longing, and the undeniable wonder. A compassionate, astute, and irresistibly compelling novel."
— Dana Spiotta, author of Innocents and Others

"Helen Schulman once again displays her gift for mining the human story from the overwhelming complexities of modern times. While deftly exploring multiple realities—from digital relationships and technological disruption, to nuclear power and quantum mechanics— Come with Me transports us to a singular, moving and powerful end."
— Nathan Englander, author of Dinner at the Center of the Earth

"An astute comedy of manners with elements of speculative fiction…. Schulman's intriguing premise gives depth to this domestic drama. Adding to that, every sentence sparkles, even minor characters have full and surprising lives, and she pulls it all together in an elegant ending."
— Booklist starred review

"Schulman has brought to life a large cast of supporting players with intelligence and humor…. Richly imagined, profound, and of the moment."
— Kirkus, starred review

"Adroit and perceptive, Schulman weaves a deeply felt meditation on the anxiety and complexity of modern relationships…thrillingly probes the ways technology and its sometimes alarming possibilities shape a Palo Alto, Calif., family."
— Publishers Weekly

"A sharply observed, entertaining and occasionally heartrending novel that may help readers appreciate their own singular, similarly flawed realities."
— Shelf Awareness

"Helen Schulman is one of the most gifted writers of our generation."
— Jennifer Egan, author of Manhattan Beach

"An extraordinarily smart, funny morality tale about an ordinary family … doing ordinary things in an ordinary place and time, but with shocking results…. The finest novels, including This Beautiful Life, shove their readers a few degrees off-center, forcing us out of our certainties and into new vantage points from which to view the world we live in and the parts we play in it."
— Boston Globe on This Beautiful Life

"Begins as a titillating, ripped-from-the-headlines beach read, but it ends as an emotionally wrenching social critique…. It works, because it lets the narrative sneak up on you in a way that is both thrilling and satisfying. To our surprise, this isn't a story we know after all."
— Slate on This Beautiful Life
Harper, 9780062459138, 320pp.
Publication Date: November 27, 2018
About the Author
Helen Schulman writes fiction, nonfiction, and screenplays. Her last novel, This Beautiful Life, was a New York Times bestseller. She is a Professor of Writing and Fiction Chair at the MFA program at The New School. She lives in New York City with her family.
Coverage from NPR
or
Not Currently Available for Direct Purchase