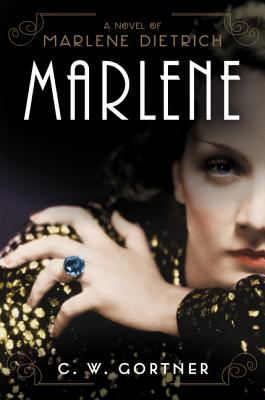 Marlene
Paperback

* Individual store prices may vary.
Description
From the cabarets of Weimar Berlin to the dazzling film studios of Hollywood's golden age, an enthralling novel of a glamorous legend Maria Magdalena Dietrich was born for a life on the stage. Raised in genteel poverty after the First World War, the willful teenager vows to become an actress and singer, trading her family's proper, middle-class society for the free-spirited decadence of Weimar Berlin's cabarets and drag balls. With her sultry beauty, smoky voice, and androgynous tailored suits, Marlene performs to packed houses--and becomes entangled in a series of stormy love affairs that push the boundaries of social convention--until she finds overnight success in her breakthrough film role as the cabaret singer Lola-Lola in The Blue Angel.
For Marlene, neither fame nor marriage and motherhood can cure her wanderlust. As Hitler rises to power, she sets sail for America. Her image as an erotic temptress captures worldwide attention, and she becomes one of Hollywood's top leading ladies, starring in one high-profile film--and affair--after another. Though Hitler tries to lure her back to Germany, Marlene chooses instead to become a citizen of her new nation, even as America enters the war against her fatherland.
But one day, she must return to Germany, escorted by General George Patton himself. In the devastated cities and the concentration camps, she comes face-to-face with how the evils of fascism transformed her country, and the family she thought she knew.
Lushly descriptive, as alluring as the lady herself, Marlene reveals the inner life of a woman of grit, glamour, and ambition who defied convention, seduced the world, and forged a path on her own terms.
Praise for Mademoiselle Chanel
"In this deliciously satisfying novel, C. W. Gortner tells the epic rags-to-riches story of how this brilliant, mercurial, self-created woman became a legend."--CHRISTINA BAKER KLINE, New York Times bestselling author of Orphan Train
"Well-written and historically accurate. . . . An homage to a couture icon whose influence is still powerful today."--Kirkus Reviews
"Sucked me in by the pearls and never let go. Gortner's imagining of the ultimate fashion icon is equal parts grit and glamour, painting a portrait of a woman who was hugely inspiring but by no means perfect. Oh, and if you can't afford to visit Paris in peak springtime season, reading this book with a glass of wine is a decent substitute."--Glamour
"Enticing. . . . Well-researched and well-crafted historical novel that leaves the reader satisfied on many levels."--New York Journal of Books
"Gortner brings to life a woman who was as alluring and captivating as her signature scent."--RT Book Reviews
William Morrow & Company, 9780062465870, 384pp.
Publication Date: May 24, 2016
or
Not Currently Available for Direct Purchase