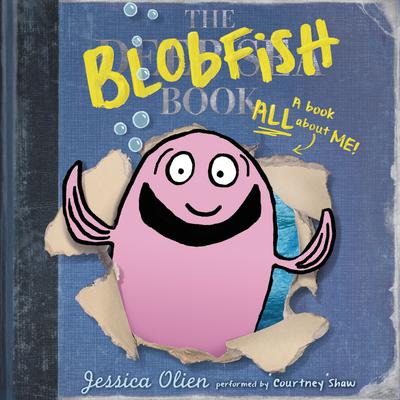 The Blobfish Book (Digital Audiobook)
Publication Date: May 16, 2016
Other Editions of This Title:
Hardcover (5/17/2016)
Description
Perfect for fans of Battle Bunny and Z Is for Moose, this irresistible book within a book introduces us to Blobfish, known as the "ugliest fish in the sea"...or is he actually the fish who will steal our hearts?
Did you know that the deepest parts of the ocean are over one mile deep—too far down for any sunlight to reach? That's where Blobfish lives. But this book isn't about Blobfish...or is it?
This true (clever) story about the (misunderstood) Blobfish is sure to make you smile. Full of fun facts about sea creatures in the deepest reaches of the ocean, this book is perfect for any science lover. From Jessica Olien, the author/illustrator of Shark Detective.
About the Author
Jessica Olien is a writer, illustrator, and native midwesterner now living in Brooklyn. Her cartoons have been published in xoJane, Scooter, and How About We.
Her writing for grown-ups has been published in Slate, Salon, Pacific Standard, The Atlantic, Jezebel, Nerve, Marie Claire, and many others. Jessica's work has been cited by the New York Times, PBS, The Economist, New York Observer, CBS, and others.