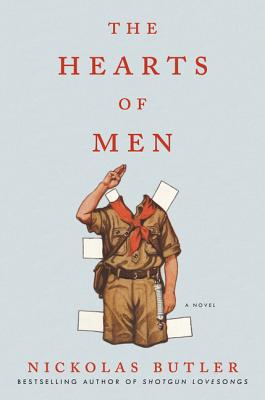 The Hearts of Men (Hardcover)
A Novel
Ecco, 9780062469687, 400pp.
Publication Date: March 7, 2017
* Individual store prices may vary.
March 2017 Indie Next List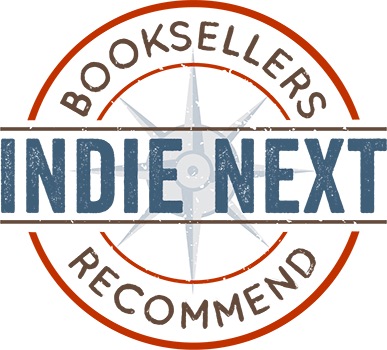 "If you read Shotgun Lovesongs, you know that two of Butler's strengths are his rich Wisconsin settings and his ability to probe the depths of men's friendships. His new novel, an epic about three generations at a Boy Scout camp in the North Woods, takes it to the next level. It starts with the bullied Nelson, who finds purpose in the Scouts and winds up running the camp, and Jonathan, the older boy who becomes both his manipulator and protector. Their complicated friendship unfolds through Jonathan's son Trevor and grandson Thomas, who both wind up spending summers at Chippewa, but what's a Scout to do when the Scout Oath doesn't always hold up in reality? Is there a place for honor when nobody wants to get a stamp-collecting or radio merit badge? In Butler's hands, the answers unfold, all in the context of a heck of a good story."
— Daniel Goldin (M), Boswell Book Company, Milwaukee, WI
View the List
Description
"[A] tender, insightful book... Perfectly paced and leavened with humor, it's a wonderful read." -- People
An epic novel of intertwining friendships and families set in the Northwoods of Wisconsin at a beloved Boy Scout summer camp—from the bestselling author of Shotgun Lovesongs
Camp Chippewa, 1962. Nelson Doughty, age thirteen, social outcast and overachiever, is the Bugler, sounding the reveille proudly each morning. Yet this particular summer marks the beginning of an uncertain and tenuous friendship with a popular boy named Jonathan.
Over the years, Nelson, irrevocably scarred from the Vietnam War, becomes Scoutmaster of Camp Chippewa, while Jonathan marries, divorces, and turns his father's business into a highly profitable company. And when something unthinkable happens at a camp get-together with Nelson as Scoutmaster and Jonathan's teenage grandson and daughter-in-law as campers, the aftermath demonstrates the depths—and the limits—of Nelson's selflessness and bravery.
The Hearts of Men is a sweeping, panoramic novel about the slippery definitions of good and evil, family and fidelity, the challenges and rewards of lifelong friendships, the bounds of morality—and redemption.
About the Author
Nickolas Butler was born in Allentown, Pennsylvania, and raised in Eau Claire, Wisconsin. He is a graduate of University of Wisconsin—Madison as well as the Iowa Writers' Workshop, and is the author of the internationally bestselling and prizewinning novel Shotgun Lovesongs and the acclaimed short story collection Beneath the Bonfire. He lives in Wisconsin with his wife and their two children.
Praise For The Hearts of Men: A Novel…
'Gut-punch of a novel...I keep coming back to Nelson, Butler's great creation. He is a character of such vivid goodness, such moving and precise sorrow, I don't think I'll ever forget him. And in the end isn't that what we ask of a novel, that it be unforgettable?"
— New York Times Book Review

"Butler captures the rites and rhythms of young manhood in intimate, clear-eyed detail, shifting nimbly between multiple perspectives, several generations, and two wars overseas...a potent exploration of friendship, betrayal, and all the markers of masculinity that can't be measured by badges and trust falls."
— Entertainment Weekly

"[A] beautiful story of love and courage...Butler's storytelling is hypnotizing. Yet every time we're about to get too comfortable, he reminds us of his powerful talent to cause "the feels" when he lays tiny tragedies at our feet."
— Milwaukee Journal Sentinel

"A multi-layered, multi-generational mini-epic...Butler delves into a dark, Midwestern, middle-class suburban mentality in the same neighborhood as John Cheever's Shady Hill and Richard Yates's Revolutionary Hill Estates."
— USA Today

"Across three generations and as many wars, this earnest novel explores the ways boys become men and how even flawed men may stand as models for the young... A well-paced, affecting read."
— Kirkus Reviews (starred review)

'Butler achieves a rare triple play here of brilliant characterizations, a riveting story line, and superlatively measured prose, putting him in the front ranks of contemporary American writers of literary fiction."
— Booklist

"Butler's latest delves into the meaning of loyalty and friendship, how some rise to life's challenges while others fail... Fans of Butler's award-winning Shotgun Lovesongs will welcome this impressive work with an outstanding ensemble cast. Top of the class for Butler on this one."
— Library Journal (starred review)

"Like a great campfire story, The Hearts of Men is epic and hushed in the right places, simultaneously local and universal, and brilliantly, beautifully unspooled. It's both a love letter to good men of the past and a hopeful cheer for the good men to come."
— J. Ryan Stradal, author of Kitchens of the Great Midwest

"How Nickolas Butler spans the gaps across several generations of sons and fathers (and mothers) is nothing short of a marvel of storytelling…The Hearts of Men is full of pain, joy, longing, redemption, disappointment, and beauty--in short, all the qualities that distinguish the very best novels on our shelves."
— David Abrams, author of Fobbit

"The Hearts of Men is a winning second novel, by turns wistful and wise, sad and funny, eminently readable, and always atmospheric. Without a doubt, Nickolas Butler is a young writer to watch."
— Jonathan Evison, author of West of Here and The Revised Fundamentals of Caregiving

"A wry, tender-hearted novel about men: their families and friendships, their vulnerabilities and foibles, their secrets and lies. Part coming-of-age narrative, part meditation on masculinity, part war story, this novel had me spellbound all the way to its riveting conclusion."
— Christina Baker Kline, New York Times bestselling author of Orphan Train and Sweet Water