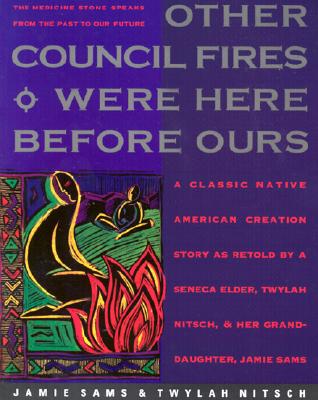 Other Council Fires Were Here Before Ours (Paperback)
A Classic Native American Creation Story as Retold by a Seneca Elder and Her Gra
HarperOne, 9780062507631, 168pp.
Publication Date: September 27, 1991
* Individual store prices may vary.
Description
A retelling of the Seneca creation story and prophesies for the future.
About the Author
Jamie Sams is a member of the Wolf Clan Teaching Lodge. She is the coauthor of Medicine Cards™:The Discovery of Power Through the Ways of Animals, author of The Sacred Paths Workbook, and (with Twylah Nitsch) Other Council Fires Were Here Before Ours.