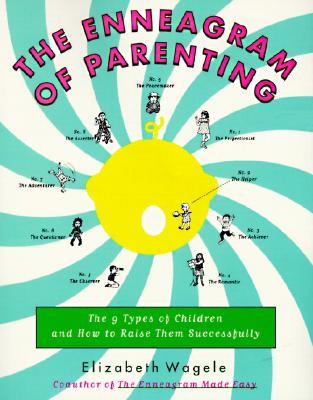 The Enneagram of Parenting (Paperback)
The 9 Types of Children and How to Raise Them Successfully
HarperOne, 9780062514554, 180pp.
Publication Date: January 31, 1997
* Individual store prices may vary.
Description
Elizabeth Wagele, coauthor of The Enneagram Made Easy and Are You My Type, Am I Yours?, offers the first practical guidebook for parents -- packed with her delightful cartoons -- on how the Enneagram can help to understand and work with children's personality traits and behavioral patterns more effectively and creatively. Using her expertise in making the Enneagram accessible through simple text and zany, informative cartoons, Wagele shows parents how to be flexible and compassionate, willing and eager to recognize the unique potential of every child and to respond to and nurture each child appropriately.
About the Author
Elizabeth Wagele is a leading expert and one of the most popular writers on the Enneagram. Her published books include The Enneagram Made Easy; Are You My Type, Am I Yours?; and The Enneagram of Parenting. A graduate of UC Berkeley, Wagele blogs regularly about personalities and other subjects.